Highlighting the tastiest races of the track season every week!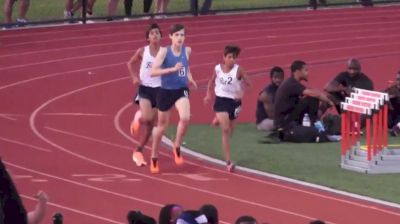 Sixth-Grader Crushes 1600m In 4:51
May 18, 2021
Sixth-grader Marcelo Mantecon was on a roll Saturday at the Superfly Athletics Meet of Champions taking home two new PR's. His first of the day, in the 1600m, came in impressive fashion.
Heading into the bell lap he was in the lead but with 200m's to go, it could have been anyone's race. Mantecon dug deep to find another gear and kick it in to claim the win in 4:51.40. Mantecon also placed fourth in the 800m in a new PR of 2:18 seconds later that evening. His 1600m ranks US No. 1 for the class of 2027 while his 800m ranks US No. 3.