Highlighting the tastiest races of the track season every week!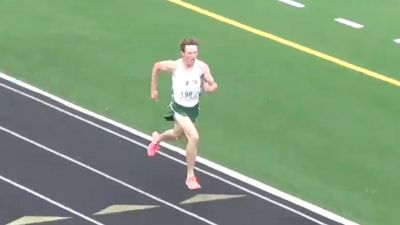 Washington Signee Nathan Green Solo 4:07 To Win State Championship 1600m
May 24, 2021
Since the gun, Nathan Green had the lead that he just kept expanding as the race continued. He clocked a 2:08 for this first 800m with a 20m cushion on the rest of the field.
On the bell lap, Green began to accelerate and put a 50m lead on freshman Luke Athay of Idaho Falls.
The Borah senior finished in a solo effort of 4:07.90 and with a fist pump celebration as she crossed the finish line. He was just four-hundredths of a second from tying his personal best.
He ran a 4:07.86 at a dual meet against Boise Senior back in April. This was the second-fastest time recorded by an Idaho athlete.
Throughout Green's high school career, he hasn't lost a state title in the 1600m.