Northern Arizona enters 2016 as a favorite to win an NCAA title. They also enter the season as one coach enters, and another is about to leave.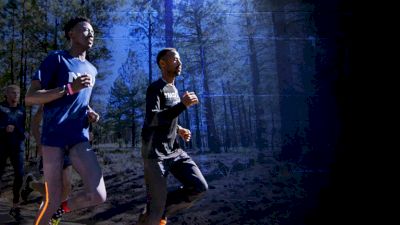 The Program: Northern Arizona (Trailer)
Jan 1, 2020
We followed the No. 1 ranked Northern Arizona Lumberjacks on their quest to win the school's first-ever NCAA championship. Months ago, coach Eric Heins announced that this season--his tenth--would be his last. In his nine years in Flagstaff, Arizona, Heins has led the Lumberjacks to five NCAA podium finishes, including a runner-up performance in 2013, and coached NCAA champions and All-Americans Lopez Lomong, David McNeill, Diego Estrada, and more. With Heins and coach-in-waiting Mike Smith working alongside each other this fall, can NAU win the school's first-ever NCAA cross country title?