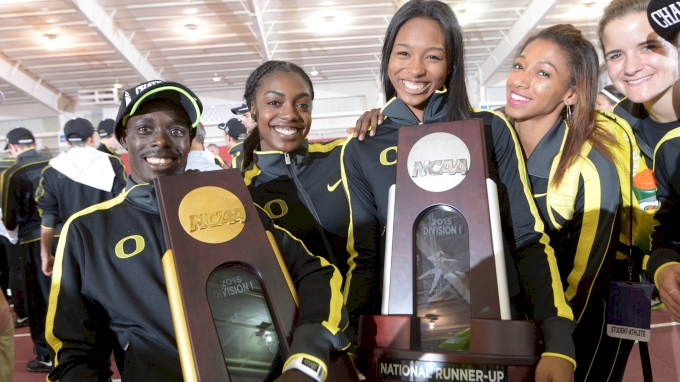 FloTrack will provide ARCHIVED coverage of the 2016 NCAA D1 Indoor Championships in Birmingham, AL.
Men's 3k, Edward Cheserek wins 3k with 1:57 final 800m
Mar 13, 2016
Oregon's Edward Cheserek won his third NCAA title of the weekend by taking the victory in 8:00.40. In his third race of the weekend after winning the 5k and anchoring the DMR, Cheserek let the competitors do most of the work before breaking away and closing his final 800m in 1:57.

Check out all the NCAA track and field action here.