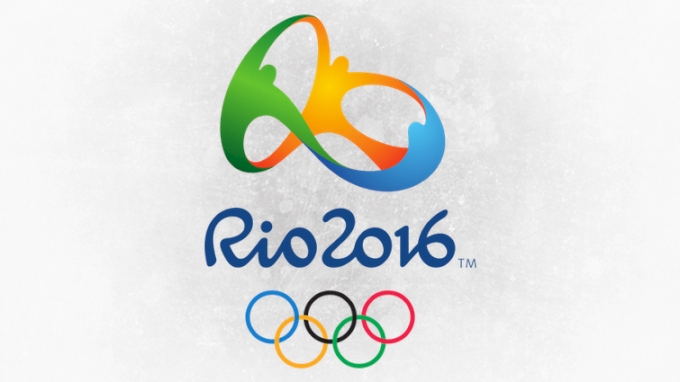 FloTrack will provide coverage of the 2016 Olympic Games in Rio de Janeiro, Brazil.
2016 Olympic Track and Field Schedule
All times in Central Standard Time


To watch the Olympic Games, tune in to NBC. If you don't have cable or access to NBC,
SlingTV
is carrying NBC's coverage of the Games.
Watch here
.
| | | | | |
| --- | --- | --- | --- | --- |
| DAY | TIME | SEX | EVENT | ROUND |
| 12-Aug | 7:30 | M | Discus Throw | Qualification Group A |
| 12-Aug | 7:35 | W | 100 Metres Hurdles | Heptathlon |
| 12-Aug | 8:05 | W | Shot Put | Qualification |
| 12-Aug | 8:10 | M | 800 Metres | Heats |
| 12-Aug | 8:50 | W | High Jump | Heptathlon |
| 12-Aug | 8:55 | M | Discus Throw | Qualification Group B |
| 12-Aug | 9:10 | W | 10,000 Metres | Final |
| 12-Aug | 9:55 | W | 100 Metres | Preliminary Round |
| 12-Aug | 12:30 | M | 20 Kilometres Race Walk | Final |
| 12-Aug | 18:30 | W | 1500 Metres | Heats |
| 12-Aug | 18:35 | W | Shot Put | Heptathlon |
| 12-Aug | 18:40 | W | Hammer Throw | Qualification Group A |
| 12-Aug | 19:05 | M | 400 Metres | Heats |
| 12-Aug | 19:20 | M | Long Jump | Qualification |
| 12-Aug | 20:00 | W | Shot Put | Final |
| 12-Aug | 20:05 | W | 200 Metres | Heptathlon |
| 12-Aug | 20:10 | W | Hammer Throw | Qualification Group B |
| 12-Aug | 20:40 | W | 100 Metres | Heats |
| DAY | TIME | SEX | EVENT | ROUND |
| 13-Aug | 7:30 | M | 100 Metres | Preliminary Round |
| 13-Aug | 7:40 | W | Triple Jump | Qualification |
| 13-Aug | 8:05 | W | 3000 Metres Steeplechase | Heats |
| 13-Aug | 8:50 | M | Discus Throw | Final |
| 13-Aug | 9:00 | W | 400 Metres | Heats |
| 13-Aug | 9:45 | W | Long Jump | Heptathlon |
| 13-Aug | 10:00 | M | 100 Metres | Heats |
| 13-Aug | 18:00 | W | Javelin Throw | Heptathlon Group A |
| 13-Aug | 18:20 | M | Pole Vault | Qualification |
| 13-Aug | 18:30 | M | 400 Metres | Semi-Final |
| 13-Aug | 18:50 | M | Long Jump | Final |
| 13-Aug | 19:00 | W | 100 Metres | Semi-Final |
| 13-Aug | 19:15 | W | Javelin Throw | Heptathlon Group B |
| 13-Aug | 19:25 | M | 10,000 Metres | Final |
| 13-Aug | 20:05 | M | 800 Metres | Semi-Final |
| 13-Aug | 20:35 | W | 100 Metres | Final |
| 13-Aug | 20:53 | W | 800 Metres | Heptathlon |
| DAY | TIME | SEX | EVENT | ROUND |
| 14-Aug | 7:30 | W | Marathon | Final |
| 14-Aug | 18:30 | M | High Jump | Qualification |
| 14-Aug | 18:35 | W | 400 Metres | Semi-Final |
| 14-Aug | 18:55 | W | Triple Jump | Final |
| 14-Aug | 19:00 | M | 100 Metres | Semi-Final |
| 14-Aug | 19:30 | W | 1500 Metres | Semi-Final |
| 14-Aug | 20:00 | M | 400 Metres | Final |
| 14-Aug | 20:25 | M | 100 Metres | Final |
| DAY | TIME | SEX | EVENT | ROUND |
| 15-Aug | 7:30 | M | Triple Jump | Qualification |
| 15-Aug | 7:35 | W | 200 Metres | Heats |
| 15-Aug | 8:25 | M | 3000 Metres Steeplechase | Heats |
| 15-Aug | 8:40 | W | Hammer Throw | Final |
| 15-Aug | 9:15 | W | 3000 Metres Steeplechase | Final |
| 15-Aug | 9:30 | M | 400 Metres Hurdles | Heats |
| 15-Aug | 18:30 | W | Discus Throw | Qualification Group A |
| 15-Aug | 18:35 | M | Pole Vault | Final |
| 15-Aug | 18:40 | M | 110 Metres Hurdles | Heats |
| 15-Aug | 19:30 | W | 400 Metres Hurdles | Heats |
| 15-Aug | 19:50 | W | Discus Throw | Qualification Group B |
| 15-Aug | 20:25 | M | 800 Metres | Final |
| 15-Aug | 20:45 | W | 400 Metres | Final |
| DAY | TIME | SEX | EVENT | ROUND |
| 16-Aug | 7:30 | W | 5000 Metres | Heats |
| 16-Aug | 7:45 | W | Pole Vault | Qualification |
| 16-Aug | 7:50 | M | Triple Jump | Final |
| 16-Aug | 8:30 | M | 1500 Metres | Heats |
| 16-Aug | 9:05 | W | 100 Metres Hurdles | Heats |
| 16-Aug | 9:20 | W | Discus Throw | Final |
| 16-Aug | 9:50 | M | 200 Metres | Heats |
| 16-Aug | 18:30 | M | High Jump | Final |
| 16-Aug | 18:35 | W | Javelin Throw | Qualification Group A |
| 16-Aug | 18:40 | M | 110 Metres Hurdles | Semi-Final |
| 16-Aug | 19:05 | W | Long Jump | Qualification |
| 16-Aug | 19:10 | W | 400 Metres Hurdles | Semi-Final |
| 16-Aug | 19:35 | M | 400 Metres Hurdles | Semi-Final |
| 16-Aug | 19:50 | W | Javelin Throw | Qualification Group B |
| 16-Aug | 20:00 | W | 200 Metres | Semi-Final |
| 16-Aug | 20:30 | W | 1500 Metres | Final |
| 16-Aug | 20:45 | M | 110 Metres Hurdles | Final |
| DAY | TIME | SEX | EVENT | ROUND |
| 17-Aug | 7:30 | M | 100 Metres | Decathlon |
| 17-Aug | 7:40 | M | Hammer Throw | Qualification Group A |
| 17-Aug | 8:05 | M | 5000 Metres | Heats |
| 17-Aug | 8:35 | M | Long Jump | Decathlon |
| 17-Aug | 8:55 | W | 800 Metres | Heats |
| 17-Aug | 9:05 | M | Hammer Throw | Qualification Group B |
| 17-Aug | 9:50 | M | 3000 Metres Steeplechase | Final |
| 17-Aug | 10:15 | M | Shot Put | Decathlon |
| 17-Aug | 15:45 | M | High Jump | Decathlon |
| 17-Aug | 18:30 | M | Javelin Throw | Qualification Group A |
| 17-Aug | 18:45 | W | 100 Metres Hurdles | Semi-Final |
| 17-Aug | 19:15 | W | Long Jump | Final |
| 17-Aug | 19:20 | M | 400 Metres | Decathlon |
| 17-Aug | 19:55 | M | Javelin Throw | Qualification Group B |
| 17-Aug | 20:00 | M | 200 Metres | Semi-Final |
| 17-Aug | 20:30 | W | 200 Metres | Final |
| 17-Aug | 20:55 | W | 100 Metres Hurdles | Final |
| DAY | TIME | SEX | EVENT | ROUND |
| 18-Aug | 7:30 | M | 110 Metres Hurdles | Decathlon |
| 18-Aug | 7:55 | M | Shot Put | Qualification |
| 18-Aug | 8:00 | W | High Jump | Qualification |
| 18-Aug | 8:25 | M | Discus Throw | Decathlon Group A |
| 18-Aug | 9:20 | W | 4x100 Metres Relay | Heats |
| 18-Aug | 9:40 | M | 4x100 Metres Relay | Heats |
| 18-Aug | 9:40 | M | Discus Throw | Decathlon Group B |
| 18-Aug | 10:00 | M | 400 Metres Hurdles | Final |
| 18-Aug | 11:25 | M | Pole Vault | Decathlon |
| 18-Aug | 16:35 | M | Javelin Throw | Decathlon Group A |
| 18-Aug | 17:45 | M | Javelin Throw | Decathlon Group B |
| 18-Aug | 18:30 | M | Shot Put | Final |
| 18-Aug | 18:45 | M | 1500 Metres | Semi-Final |
| 18-Aug | 19:10 | W | Javelin Throw | Final |
| 18-Aug | 19:15 | W | 800 Metres | Semi-Final |
| 18-Aug | 19:45 | M | 1500 Metres | Decathlon |
| 18-Aug | 20:15 | W | 400 Metres Hurdles | Final |
| 18-Aug | 20:30 | M | 200 Metres | Final |
| DAY | TIME | SEX | EVENT | ROUND |
| 19-Aug | 6:00 | M | 50 Kilometres Race Walk | Final |
| 19-Aug | 12:30 | W | 20 Kilometres Race Walk | Final |
| 19-Aug | 18:30 | W | Pole Vault | Final |
| 19-Aug | 18:40 | W | 4x400 Metres Relay | Heats |
| 19-Aug | 19:05 | M | Hammer Throw | Final |
| 19-Aug | 19:10 | M | 4x400 Metres Relay | Heats |
| 19-Aug | 19:40 | W | 5000 Metres | Final |
| 19-Aug | 20:15 | W | 4x100 Metres Relay | Final |
| 19-Aug | 20:35 | M | 4x100 Metres Relay | Final |
| DAY | TIME | SEX | EVENT | ROUND |
| 20-Aug | 18:30 | W | High Jump | Final |
| 20-Aug | 18:55 | M | Javelin Throw | Final |
| 20-Aug | 19:00 | M | 1500 Metres | Final |
| 20-Aug | 19:15 | W | 800 Metres | Final |
| 20-Aug | 19:30 | M | 5000 Metres | Final |
| 20-Aug | 20:00 | W | 4x400 Metres Relay | Final |
| 20-Aug | 20:35 | M | 4x400 Metres Relay | Final |
| DAY | TIME | SEX | EVENT | ROUND |
| 21-Aug | 7:30 | M | Marathon | Final |