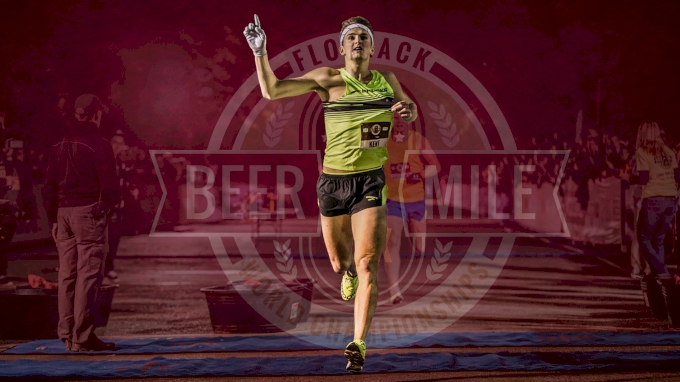 The third annual FloTrack Beer Mile World Championships are returning to the Austin American-Statesman on Dec. 17, 2016. Both the men's and women's world records were broken at the Statesman last December. Erin O'Mara will be back to defend her world record and world championship, while world record holder Corey Bellemore will make his World Championships debut.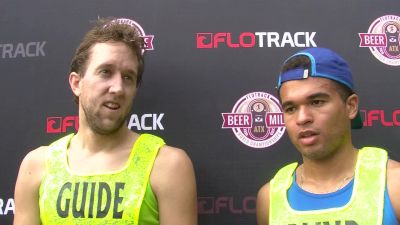 Paralympian Chaz Davis and guide Danny Craven after Davis won heat 4 of the beer mile
Dec 18, 2016
Legally blind Paralympian Chaz Davis ran the beer mile with his guide Danny Craven. Two weeks earlier, Davis broke the American record for a debut marathon in the T12/B2 visual impairment category with a 2:31 performance at California International Marathon.

WATCH: Legdally Blind Runner Wins Beer Mile

On Saturday, Davis dropped Craven in the final lap to complete the beer mile in 6:33 in heat four.