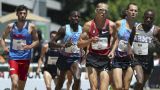 2018 USATF Outdoor Championships
Des Moines, IA
Jun 21-24, 2018
Find Videos
Filter Videos

147 Videos

Season

Content Type

Interview

133

Training

11

Preview

2

Show

1

Level

Training Type

People

Jarrion Lawson

1

Matthew Centrowitz

1

Paul Chelimo

1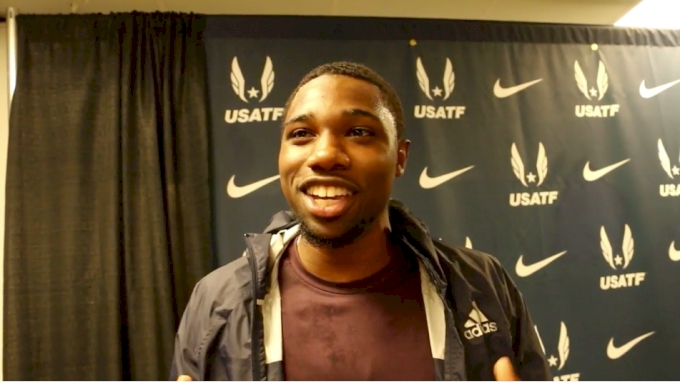 Noah Lyles Reviews The New 'Incredibles' Movie
Jun 22, 2018
Noah Lyles after running a wind-aided 9.92 in the first round of the 100m. He says this weekend's theme is the new Incredibles movie.
---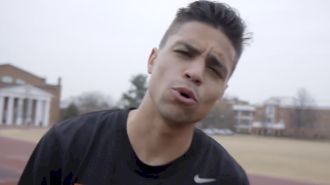 Workout Wednesday: Matt Centrowitz Goes Lactic Before Australia Trip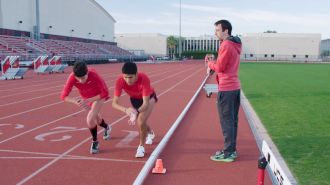 Workout Wednesday: Houston's Brian Barraza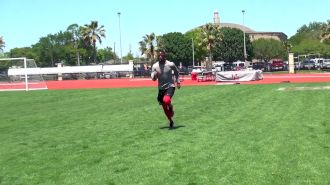 Workout Wednesday: Houston Sprinters 400-300-200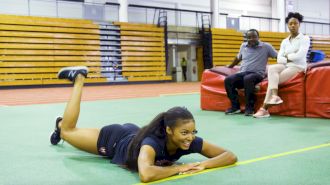 Workout Wednesday: Circuit With Harvard's Gabby Thomas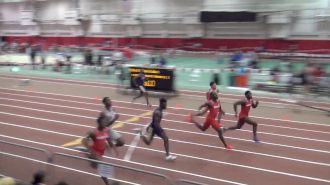 Workout Wednesday: Inside Houston Sprints' Race Day Routine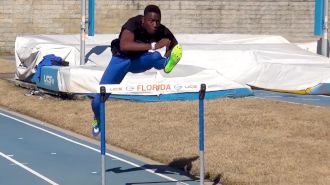 Workout Wednesday: Florida's Grant Holloway And KeAndre Bates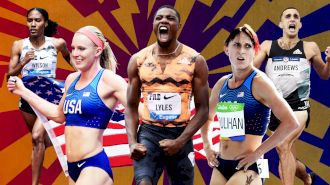 2018 USATF Outdoor Championships Preview Show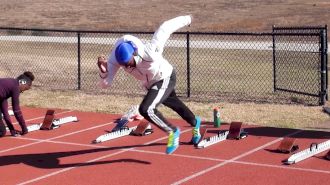 Workout Wednesday: PURE Athletics w/ Noah Lyles and Tori Bowie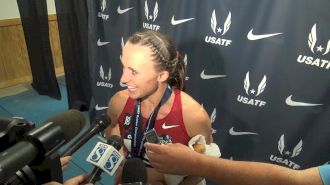 Shelby Houlihan Wins Her 7th Title In the Past 2 Years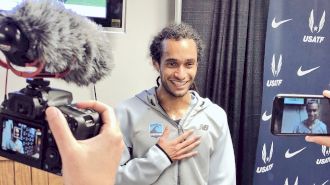 Jordan Mann Is Eating Chicken Tonight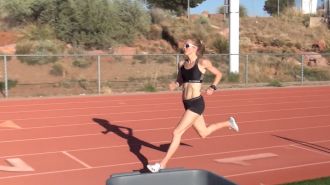 Workout Wednesday: Rachel Schneider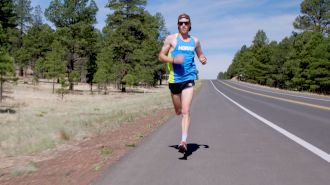 Workout Wednesday: HOKA ONE ONE NAZ Elite's Scott Fauble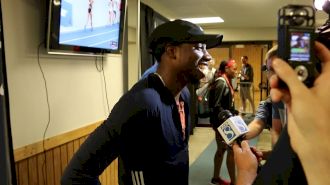 Noah Lyles Thinks He Can Run 19.4 In The 200m This Summer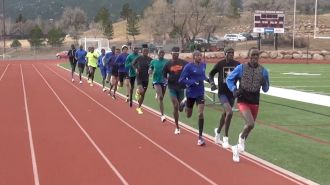 Workout Wednesday: U.S. Army WCAP & American Distance Project 10x800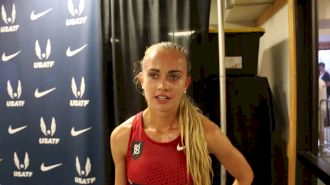 Vanessa Fraser Wants To Learn To Close Like Shelby Houlihan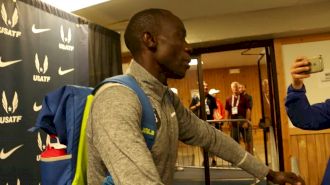 Lopez Lomong Is The First Man Since 1916 To Win U.S. 1500 and 10K Titles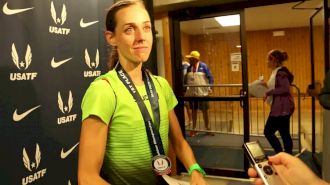 Molly Huddle After Fourth Consecutive USATF 10K Victory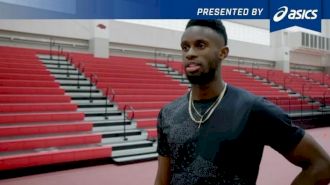 Workout Wednesday: Jarrion Lawson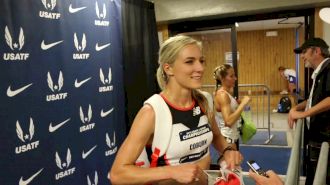 Emma Coburn On Alleged Ruth Jebet Positive & Oslo Barriers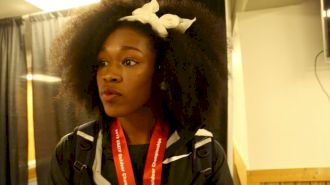 Tori Franklin After Triple Jump Battle With Keturah Orji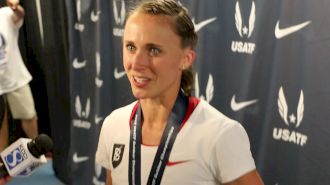 Shelby Houlihan Feels Validation After Winning US 1500m Title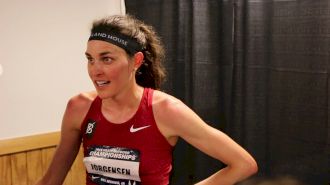 Gwen Jorgensen Breaks Down Her First U.S. Championship Race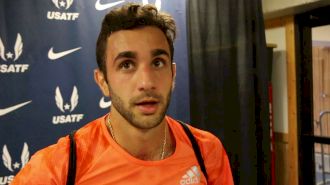 Robby Andrews Is Stunned After Missing 1500m Final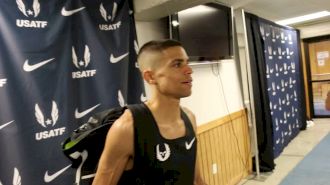 Matthew Centrowitz Regains His 1500m Crown
Karissa Schweizer Is Still Deciding On A Pro Group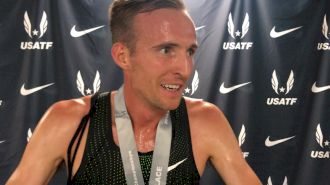 Riley Masters Tells Us A Mark Wetmore Story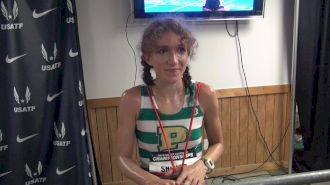 Anna Shields Tells Her Story Going From 22 Minute 5k To Racing At USAs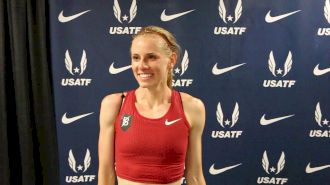 Courtney Frerichs Wants That Steeple Title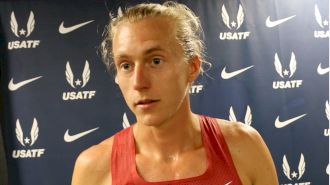 Evan Jager Wants To Check-Off The Sub-8 Box
Jenny Simpson Wouldn't Change Anything About Her Tactics Today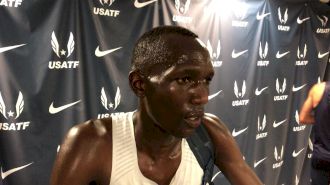 Haron Lagat Calls Out IAAF Officials Over Transfer Of Allegiance Issues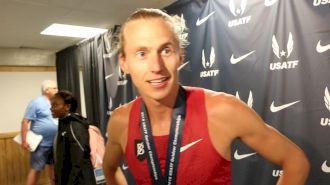 Evan Jager Would Have Run The Steeple Final At 1 A.M.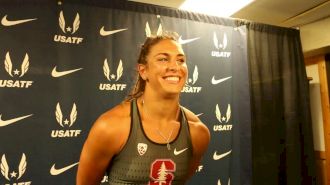 Stanford's Valarie Allman Wins Discus After Heartbreaking NCAAs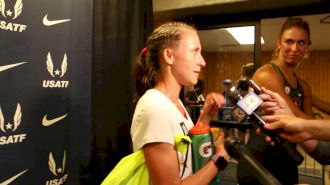 Shelby Houlihan Thought 3 Races At USAs Would Be A Nice Workout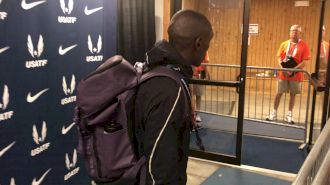 Paul Chelimo wants to set-up a local 5k race for him to break 13 minutes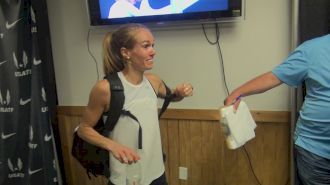 Rachel Schneider After Finishing 2nd In The 5k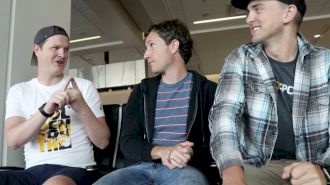 Picking The USA 4x400m Team To Break the World Record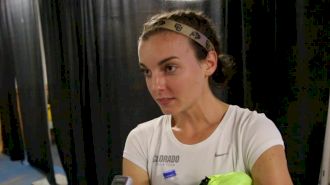 Dani Jones Was On The Bubble For The First Time In Her Career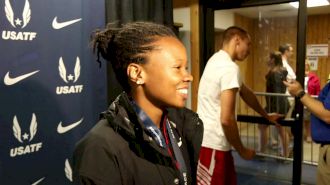 Keturah Orji Can Finally Accept Prize Money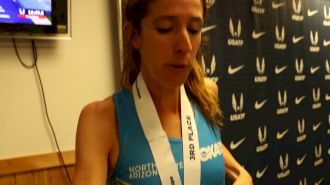 Stephanie Bruce Runs To Career-Best USATF Finish With Third In 10K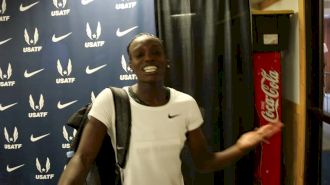 Dawn Harper-Nelson Sports Grey Hair In Her Last U.S. Championships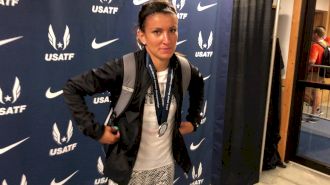 Jenna Prandini After Winning The 200m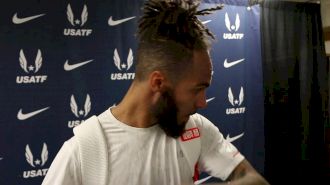 Boris Berian Thinks He Can Get Back To His 2016 Self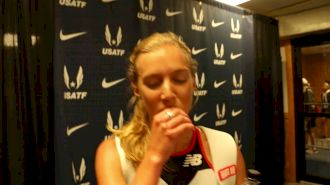 Emily Sisson Wants To Break 15 In 5K This Summer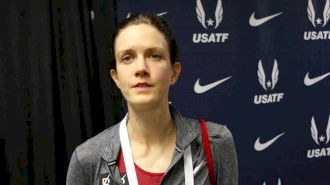 Kate Grace Describes How She Trains With Her BTC Teammates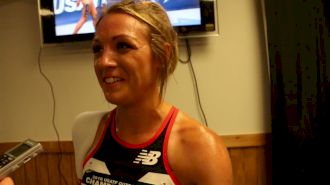 Elle Purrier PRs In First Round At USAs, Excited To Join New Balance Boston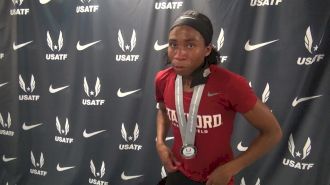 Olivia Baker Plans To Take The MCAT In September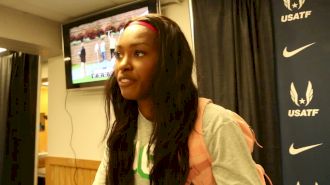 Ariana Washington On Mental Struggles This Year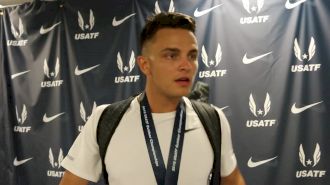 Devon Allen Is Making Money This Summer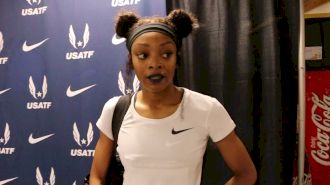 Deajah Stevens Is Adjusting To Life As A Pro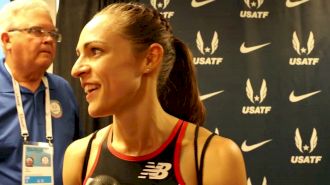 Jenny Simpson Is Used To Losing To Americans Before USAs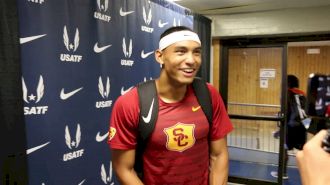 Michael Norman Breaks Down A Hypothetical 300m Race Against Noah Lyles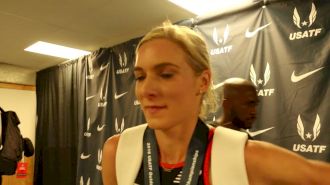 Emma Coburn Wins 7th Steeple Title, Aiming For American Record In Monaco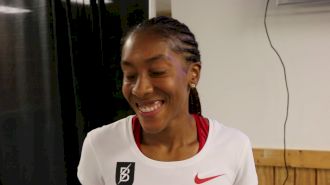 Pride Was On The Line For Marielle Hall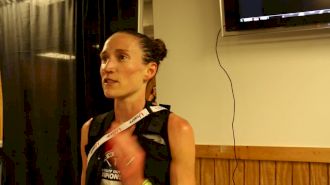 Full-Time Nike Employee Carrie Dimoff Gets 10th In 10K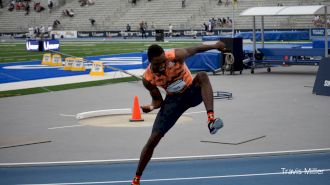 On The Run: Who Showed Out At USAs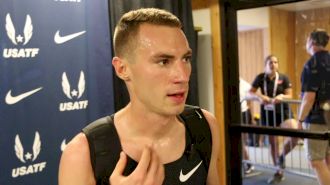 Clayton Murphy Has His Closing Speed Back