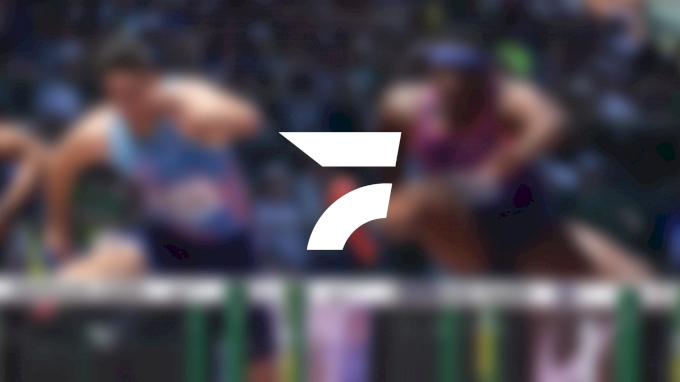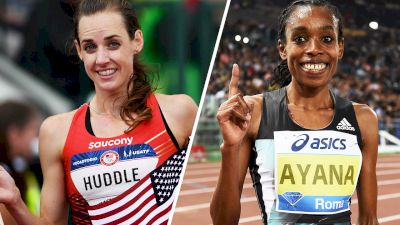 Olympic Preview: Women's Distance
Aug 10, 2016
The women's distance events at the 2016 Olympic Games begin with the 10K on Friday, August 12. Check out the biggest storylines heading into the 5K and 10K in Rio de Janeiro.


Women's 5K
Last Three Podiums
2015 Worlds: Almaz Ayana, Senbere Teferi, Genzebe Dibaba
2013 Worlds: Meseret Defar, Mercy Cherono, Almaz Ayana
2012 Olympics: Meseret Defar, Vivian Cheruiyot, Tirunesh Dibaba


Team USA with 2016 season bests

Shelby Houlihan (15:06), Kim Conley (15:10), Abbey D'Agostino (15:14)


Team Kenya

Vivan Cheruiyot, Hellen Obiri, Mercy Cherono


Team Ethiopia

Almaz Ayana, Senbere Teferi, Ababel Yeshaneh


2016 world leaders

Almaz Ayana (14:12), Hellen Obiri (14:32), Mercy Cherono (14:33)
*World No. 2 Viola Kibiwot was not named to the Kenyan team


How are America's chances?

Two Americans made the Olympic 5K final in 2012. Three made the final at Worlds in 2013. Only one made the final last summer in Beijing. Can this team of two first-time Olympians (Shelby Houlihan and Abbey D'Agostino) and one experienced veteran (Kim Conley) contend for a medal? It would be an incredible feat.

Ethiopians Meseret Defar and Tirunesh Dibaba own all six of the Olympic gold and bronze medals from London, Beijing and Athens. At last summer's World Championships, Ethiopia swept the podium. In fact, an American has never won an Olympic or world medal in the 5000m. Team USA is sending three athletes who are fully capable of making the final, though.

Conley made her second Olympic team in the 5K after losing her shoe in the Olympic Trials 10K a few days prior. Though she's run within eight seconds of her PB (15:08) four times this spring, world-record pace would be a tall order for Conley, whose strength is her strength. With a half marathon PB of 69:44 and 10K best of 31:48, Conley is a true distance runner as opposed to Houlihan and D'Agostino.

Houlihan has the best closing speed out of the bunch. When she ran 15:06 indoors, it certainly got people wondering if this would be her Olympic event. She ran 2:01 and 4:03 this outdoor season before finishing runner-up behind Molly Huddle at the Trials. With Huddle focusing only on the 10K, Houlihan could be America's best shot. She's got the closing speed to compete with anybody, but the East Africans might be too far ahead when she makes her hard finishing move.



D'Agostino is a toss-up. She finished fifth in the 3K at the World Indoor Championships in March, but suffered from an injury during most of the outdoor season. Her season's best 1500m of 4:14 is way off her 4:08 PB, but her 15:14 fifth-place performance at the Trials was good enough to qualify. Yes, it's roughly 11 seconds slower than her 15:03 from last July, but perhaps the lack of racing this spring means she'll peak at the perfect moment in Rio. She ran an out-of-character 16:16 to finish 12th in her World Championship prelim last summer, so making the final would be huge for Abbey D.


Who will win or medal?

Almaz Ayana ran under 14:17 three times the last two seasons, and came within one second of Tirunesh Dibaba's 14:11.15 world record on June 2 in Rome. Considering she obliterated 1500m world record-holder and machine woman Genzebe Dibaba in Beijing last summer, it's likely she'll win gold in Rio and break the world record.

Her biggest threat won't be Dibaba, who is only focusing on the 1500m. Instead, Kenyan Hellen Obiri could give her a run for her money. This is Obiri's first season focusing on the 5K, and she took the Pre Classic handily in 14:32. She has a 3:59 season best in the 1500m, and won the 3K in Monaco in 8:24! She's the speed to Ayana's incredible 5K/10K resilience. Again, 14:12 and 14:32 are vastly different marks, but if Obiri latches on to Ayana, this could come down to a wild sprint.

Ayana and Obiri are the ones to watch in this 5K final, while world No. 3 Mercy Cherono, last year's silver medalist Senbere Teferi and reigning world 10K champion Vivian Cheruiyot have proven to be ultra-competitive in the last few global championships. Cheruiyot has two world titles in both the 5K and 10K, but has not broken 14:35 since 2011. Even so, 14:35 is a time that inserts you into the medal conversation. My picks: Almaz Ayana, gold; Hellen Obiri, silver; Mercy Cherono, bronze.


Women's 10K

Last Three Podiums

2015 Worlds: Vivian Cheruiyot, Gelete Burka, Emily Infeld
2013 Worlds: Tirunesh Dibaba, Gladys Cherono, Belaynesh Olijira
2012 Olympics: Tirunesh Dibaba, Sally Kipyego, Vivian Cheruiyot


Team USA with 2016 season bests

Molly Huddle (31:41), Emily Infeld (31:46), Marielle Hall (31:37)


Team Kenya

Vivan Cheruiyot, Betsy Saina, Alice Aprot


Team Ethiopia

Almaz Ayana, Gelete Burka, Tirunesh Dibaba


2016 world leaders

Almaz Ayana (30:07), Alice Aprot (30:26), Gelete Burka (30:28)


How are America's chances?

Molly Huddle is the most dominant U.S. distance runner at the moment. Emily Infeld is the reigning world bronze medalist and one of the toughest competitors who manages to overcome injuries and perform like a BOSS at the perfect times. And Marielle Hall is riding a wave of good vibes after moving up from the 5K to the 10K and making her second consecutive Team USA and first Olympics. It'll be tough, but earning a medal in the women's 10K isn't a crazy idea! Team USA actually has a good chance!

We'll start with Huddle. She became the first U.S. woman to win both the 10K and 5K at the Trials, and has had quite the flawless 2016 season. She lost to Betsy Saina (by a hair!) at the Millrose Games, and finished 11th in the Pre Classic 5K. Her 14:48 there was only six seconds behind her own American record in the event. According to her coach, Ray Treacy, Huddle had just come down from an altitude stint one day before the race—a tactic she has never tried before—and felt quite sluggish. If 14:48 is sluggish, I can't wait to see what she does in Rio!

The U.S. women didn't run 30:07 Almaz Ayana-fast at the Trials, but Huddle was super dominant and took the race from the gun. She has beaten international talent on the roads this year with wins at both the NYC Half and BAA 5K, and Treacy said if she's in it with 2K to go, she's got just as good a shot as anyone to earn a medal. If the race is fast—which, holy moly, it's going to be—Huddle has a real shot at taking down Shalane Flanagan's 30:22 American record, which Flanagan ran when she took home the Olympic bronze medal in Beijing.

Infeld was the most surprising medal for Team USA at the 2015 World Championships. She inched closer and closer to Huddle on the final lap, and out-leaned her at the finish. Although she clearly has the talent, her training hasn't been as consistent as the other competitors who have remained injury-free. Infeld suffered stress fractures in both 2015 and 2016, and it's possible that will impact her performance in Rio. In addition, the Olympic 10K features more talent than Beijing's field last summer. Add in world record-holder Tirunesh Dibaba and 5K queen Almaz Ayana (who ran the eighth-fastest mark ALL-TIME at the Ethiopian Trials), the pace will likely be a lot hotter in Rio. But again, Infeld cannot be ruled out. What she did last summer was no fluke, but it will be a more challenging and competitive field this time around.



Hall, like D'Agostino, is a wildcard. They actually have some similarities: They both graduated in 2014; they both made their first world team last year in the 5K; they're both first-time Olympians. Hall made her 10K debut at the Payton Jordan Invite, where she ran 31:37—a fine debut. A few weeks later, she ran 15:20 to only finish 14th at the Pre Classic. So suddenly, Hall's chances of making the 10K team looked better than before. She fell off Infeld and Huddle's pace at the Trials, but still had a large enough gap on NAZ Elite's Kellyn Taylor to land on her first Olympic team. Having only run two 10Ks in her life, Hall should just ride the train to a new PB and hang onto Infeld as long as she can.


Who will win or medal?

Tirunesh Dibaba is trying to make history by winning her third-consecutive Olympic gold medal in this event. Before taking time off to give birth to her son, Dibaba won five consecutive global golds in the 10K. She is one of five women to ever break 30 minutes in the event, and her 30:28 season best practically matches her 2013 best, so things are lining up for her, right? Eh. Someone six years younger has entered the picture. Insert Almaz Ayana, her Ethiopian teammate, who is favored to sweep both the 10K and 5K in Rio.

The scary thing about Ayana is her 30:07 win at the Ethiopian Trials was her FIRST 10K EVER. Anybody who can grind out that kind of win over Gelete Burka and Dibaba—by 20 seconds!—should be feared. Ayana made last year's world championship final in a 14:26 race, so expect sub-30:30 from this one in Rio.

Burka earned silver last summer behind Kenya's Vivian Cheruiyot. She was second behind Ayana at the Trials and cut nearly 20 seconds off her prior PB to run 30:28. She's run 14:59 twice in the 5K this spring, so she isn't as fast as she used to be. Cheruiyot's 2016 includes running 14:35 at Pre, winning the Birmingham Diamond League in 15:12, and sweeping the Kenyan Trials 5K and 10K. Her speed is probably better than Burka's this season, as it was last year when she beat her for gold in Beijing.

I don't think Ayana will lose. I think last season was her coming-out party, and we're about to settle into her reign as queen of distance racing. I'm not counting Dibaba out, but a 24-year-old on fire will be tough to beat in Rio. Considering Huddle and Infeld were only two seconds behind Cheruiyot and Burka last summer, these four and Dibaba could end up fighting for medals over the final laps.
This was difficult. I'm going: Almaz Ayana, gold; Vivian Cheruiyot, silver; Molly Huddle, bronze.