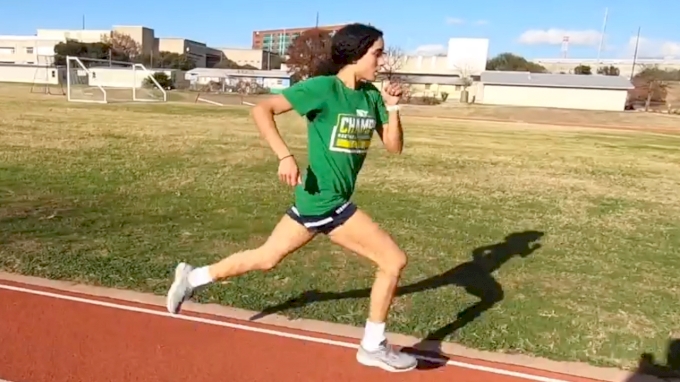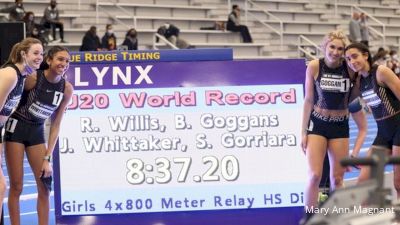 8:37.20 World Record U20 4x800m Relay
Jan 18, 2021
Less than 24 hours after one of the greatest assembled indoor 800 meter races in high school history, a group of four high school-aged girls from Wisconsin, Texas, Maryland and Rhode Island set a new World U20 record on Sunday at The VA Showcase, posting a remarkable performance of 8:37.20 in the 4x800.
The team consisted of Stevens Point's (WI) Roisin Willis, Marble Falls' (TX) Bailey Goggans, Mount De Sales' (MD) Juliette Whittaker and Moses Brown's (RI) Sophia Gorriaran. Each member of the team ran on Saturday, too.
In becoming the unofficial world junior leaders in the relay -- World Athletics does not officially recognize the 4x800 -- the American contigent surpassed a nearly 30-year record last set by a group of Jamaican girls at the Penn Relays in 1991. That group went 8:37.71.
Just a day earlier, Whittaker set the third-fastest high school indoor 800m time in history, producing an astounding time of 2:02.07. That time also qualified the 17-year-old for the U.S. Olympic Trials. Gorriaran was second on Saturday in a time of 2:03.96, while Willis was third in 2:04.31 and Goggans was fourth in 2:07.84.