Workout Wednesday: #10/#23 Oklahoma State Does Mile Repeats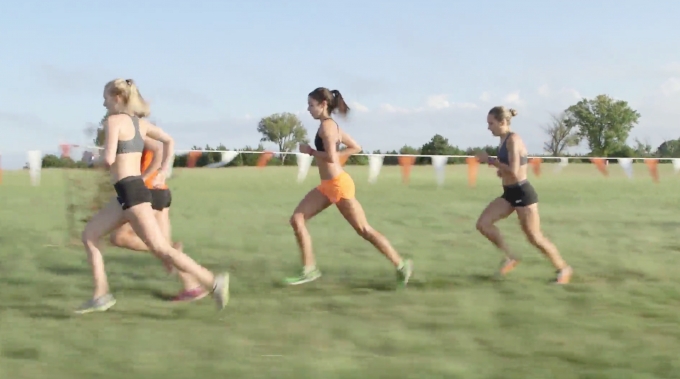 Unlock this video, live events, and more with a subscription!
Get Started
Already a subscriber? Log In
This workout is from October 2016. You can watch the Oklahoma State men's and women's distance runners live on FloTrack at the 2017 Big 12 Outdoor Championship this weekend.


How to Watch
On TV: Available on Roku and Apple TV 4 — download the FloSports app now.
Streaming: Only on FloTrack with a PRO subscription. A yearly PRO subscription provides access to ALL FloSports sites. JOIN NOW

OCTOBER 2016: FloTrack was in Stillwater, Oklahoma while the #10 Oklahoma State men and #23 women did hilly mile repeats on the cross country course. This weekend, the men will try to win their ninth straight Big 12 XC title while the women are gunning for their second in a row. You can watch the Big 12 Championship live on FloTrack on Saturday.

Both men and women started with a hard 800m, then then did mile repeats with 90 seconds rest. The top women did five, and most of the top men, including Saucony Flo50 #18 Josh Thompson, did 8.

Men group 1
2:11, 5:03, 5:01, 4:54, 4:54, 4:48, 4:48, 4:44, 4:37 -- Josh Thompson
2:11, 5:03, 5:01, 4:54, 4:54, 4:48, 4:58 -- Sylvester Barus

Men group 2
2:11, 5:09, 5:12, 5:10, 5:07, 5:07, 5:05, 5:03, 4:58 -- Christian Liddell, Luis Martinez, Craig Nowak, Anthoney Armstrong
2:11, 5:09, 5:20, 5:24, 5:21, 5:20, 5:13, 5:13, 5:15 -- Sukhi Khosla
2:15, 5:09, 5:12, 5:08, 5:07, 5:07, 5:10 -- Noah Gade

Women group 1
2:38, 5:54, 5:54, 5:50, 5:59, 5:33 -- Aurora Dybedokken, Molly Sughroue, Savannah Camacho
2:38, 5:54, 5:54, 5:50, 5:59, 5:37 -- Michelle Magnani
2:38, 5:54, 5:54, 5:50, 5:59, 5:47 -- Gintare Zenkeviciute