2023 Chicago Marathon
Sifan Hassan, Ruth Chepngetich and Emily Sisson To Race Chicago Marathon
Sifan Hassan, Ruth Chepngetich and Emily Sisson To Race Chicago Marathon
The women's field at the 2023 Chicago Marathon features an incredible match-up between Sifan Hassan and Ruth Chepngetich.
Jun 23, 2023
by FloTrack Staff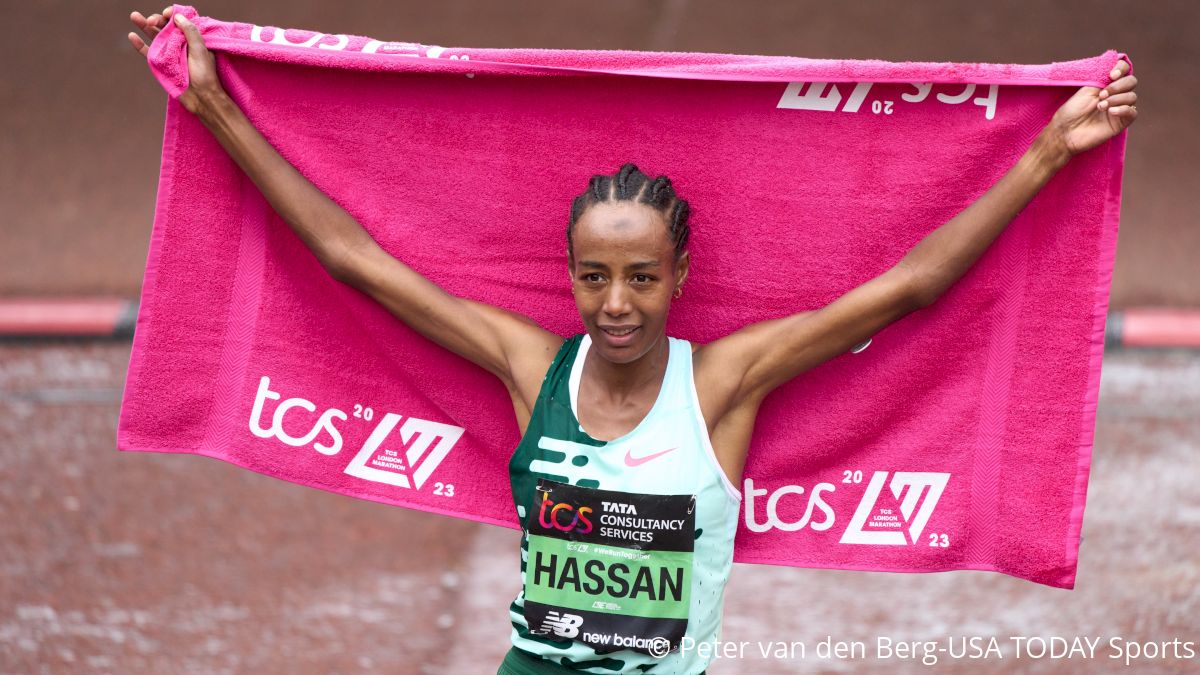 Sifan Hassan, Ruth Chepngetich and Emily Sisson will all run the 2023 Chicago Marathon on October 8th, race organizers announced this week.
The race comes just six weeks after the World Athletics Championships conclude, a meet where Hassan is expected to compete in at least one event.
But tight schedules and endurance-defying feats have never been a problem for Hassan.
In her debut marathon in London this spring, Hassan rallied to take down a loaded field. 41 days later she was back on the track, winning the 10,000m and 1500m on back-to-back days at the FBK Games in Hegelo.
Sifan Hassan will be running the 2023 Chicago Marathon.

"At the moment, my focus is on the World Championships in Budapest, so my marathon preparation will be very short, but as most people know, I like to be challenged." pic.twitter.com/IFZ9GPdr4F

— Global Sports Comm (@GlobalSportsCom) June 21, 2023
The challenge won't get any easier in her second marathon. Ruth Chepngetich will try to stop Hassan and complete a three-peat in Chicago. Chepngetich almost broke the world record in 2022, running 2:14:18 to win the race by more than four minutes. The time was the second fastest in history. In 2021, Chepngetich ran 2:22:31 and won comfortably.
American record holder Emily Sisson will also join the field. Sisson ran 2:18:29 in last year's race to place second behind Chepngetich, breaking the national record in the process. Sisson has not run a marathon since then. In January, she broke the American record in the half marathon, running 1:06:52 in Houston. Her most recent race came at the Mini 10K in New York on June 10th.
Viewers in Australia and Canada can watch the 2023 Chicago Marathon live on FloTrack.