2023 Berlin Marathon
How Will Eliud Kipchoge Fare In Berlin? Will A Record Come?
How Will Eliud Kipchoge Fare In Berlin? Will A Record Come?
The 38-year-old enters with high aspirations at the marathon major, but with him comes questions, and competition.
Sep 22, 2023
by David Monti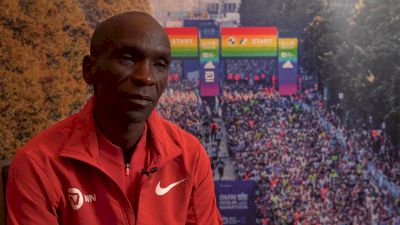 * Story By RR Weekly
---
At 38 years-old and with two Olympic Marathon gold medals -- the World Athletics marathon record (2:01:09) and the only all-conditions marathon performance under two hours (1:59:40) -- what does Eliud Kipchoge have left to prove?
Well, at Sunday's BMW Berlin Marathon, the 49th edition as an in-person race, he can become that event's first five-time champion breaking the tie between him and Ethiopian legend Haile Gebrselassie.
He could also cement his place on the Kenyan team for the Paris 2024 Olympic Games, where he could attempt to become the first-ever three-time Olympic Marathon champion.
"Berlin for me is like home," Kipchoge said at a press conference on Friday. "Looking at the Olympic Games in Paris next year, I considered which races would be the best preparation for me and Berlin was the best option."
Kipchoge first ran Berlin 10 years ago, finishing second in the 2013 edition in 2:04:05.
He was defeated by compatriot Wilson Kipsang, who set a then world record of 2:03:23 (in 2020 Kipsang was handed a four-year ban for doping). Kipchoge didn't return to Berlin until 2015 when he recorded his first victory in 2:04:00, then he returned to the race in 2017 (after winning the 2016 Olympic title) and got his second win in 2:03:32.
That set the stage for his two world record runs in 2018 (2:01:39) and 2022 (2:01:09).
Could he go even faster this year? Kipchoge has made no promises.
"But that was 2022," he said. "It's a different year now and a different race. He added: "I'm nervous, but that shows I'm ready. I'll try to run a good time."
Kipchoge is coming off of a rare marathon setback. At the Boston Marathon last April, held in cold and rainy conditions, Kipchoge finished sixth in 2:09:23, the slowest marathon of his career. He had started the race very fast, splitting 14:17 for the first (downhill) 5-K. Although he hit halfway with the leaders (1:02:19), his second half was completed in a painful 1:07:04.
"I live for the moments where I get to challenge the limits," Kipchoge said through a statement provided by his management company, Global Sports Communications. "It's never guaranteed, it's never easy. Today was a tough day for me. I pushed myself as hard as I could but sometimes we must accept that today wasn't the day to push the barrier to a greater height."
Of course, victory is not assured for Kipchoge in Berlin.
His top rival is compatriot Amos Kipruto, the 2022 TCS London Marathon champion. Kipruto has yet to complete a marathon this year. He crossed the 40 km mark in London last April in 2:01:36, but did not finish.
"My aim on Sunday is to run a personal best," Kipruto on Friday at the press conference.
The elite athlete list for the BMW Berlin Marathon, including pacemakers, runs seven pages.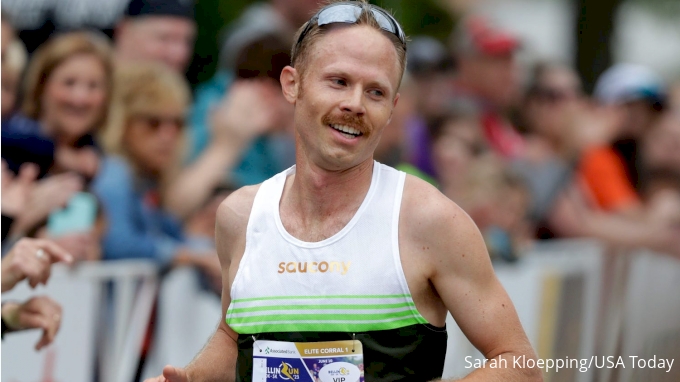 Many are there to try for an Olympic Games qualifier. Men need to run 2:08:10 and women 2:26:50 to get a time qualifier (a top-five at Berlin is also a qualifier, regardless of time, because the race is a World Athletics Platinum Label Marathon). One such athlete is 2016 USA Olympian Jared Ward.
Ward, Scott Fauble and 2020 Olympian Jake Riley are the top American men entered in Sunday's race.
"Berlin has been on my list for a long time," he posted on his Instagram. "Tough to decide how to best prepare for the 2024 Trials — but this one does get me excited! Makes my heart happy to be headed back to Europe."