2023 World Athletics Road Running Championships
Sam Prakel, Road Mile Master, Excited To Compete For World Title In Riga
Sam Prakel, Road Mile Master, Excited To Compete For World Title In Riga
World record holder Sam Prakel of the U.S. is set to take on the world -- literally -- at the inaugural World Athletics Road Running Championships in Riga.
Sep 29, 2023
by David Monti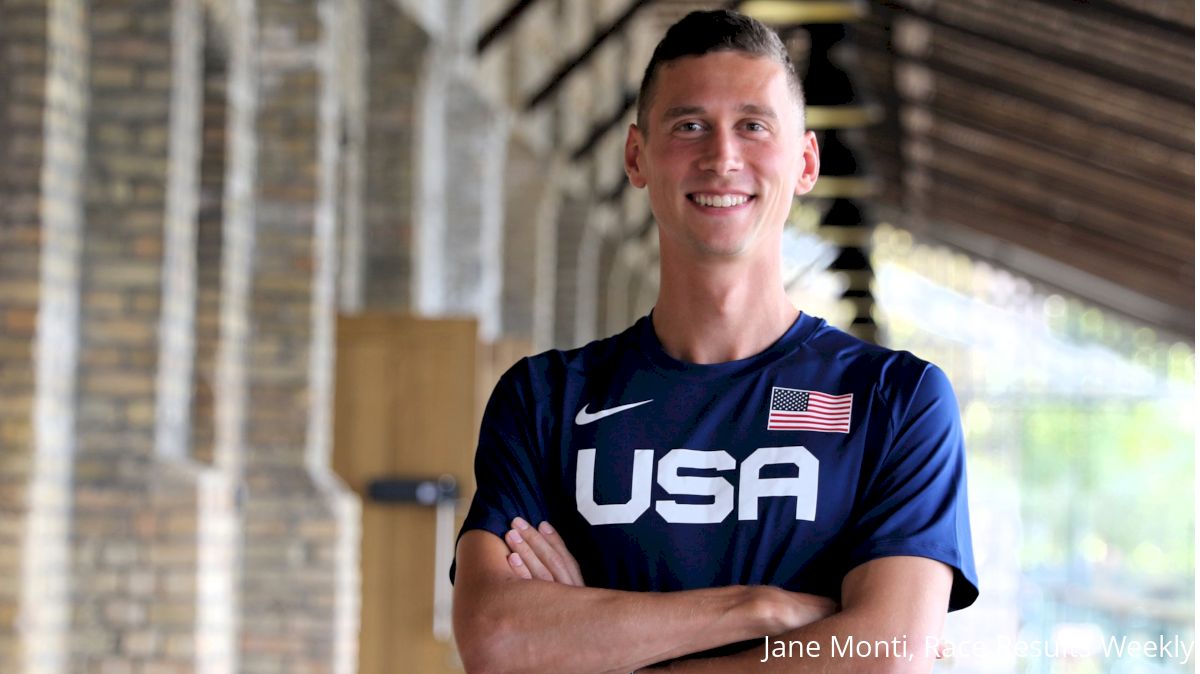 RIGA (29-Sep) -- When Sam Prakel won his second USATF road mile title last April at the Grand Blue Mile in Des Moines he had no idea he had set a world record. In fact, he wouldn't find that out for more than four months until World Athletics ratified his mark of 4:01.21 as the inaugural world record. The global governing body for athletics had set a benchmark of 3:50.00, but since no athlete had hit that standard by September 1, Prakel got the record because he set one of the few quality road mile marks which met the stringent standards for course certification and configuration, timing precision, and drug testing.
Prakel, 28, is equal parts proud and humble.
"It sounds pretty good," Prakel told reporters here at a press conference in advance of Sunday's inaugural World Athletics Road Running Championships which will feature a road mile, 5-K and half-marathon. "It's an honor to hold the inaugural record for an event that means so much to me. The mile has been something that I've raced from a very young age. Everyone knows it's not the fastest record out there, but I think it's a testament to my consistency and always showing up to almost every race I've had an opportunity at and performing well."
That's an understatement.
Prakel, who has a mile track best of 3:50.94 (set indoors), has found his calling in the road mile where he has compiled an enviable record. In 17 starts since 2018 Prakel has recorded six wins (including two national titles), and 13 podium finishes. He's run the famous New Balance Fifth Avenue in New York five times and has made the podium twice, in 2019 and 2022. His personal best is a sizzling 3:47.64, a mark he achieved at the Guardian Mile in Cleveland which actually has a 32-meter climb in the first half before going downhill to the finish.
When asked about his success on the road, Prakel took a moment to think about the question.
"That's a good question," Prakel began slowly. "I feel like... the strategy is a little bit different in a road mile, mentally. I have built a lot of experience in that event. I feel like I'm pretty good at gauging my effort at a race. On the track it's really easy; you have markers and a clock to look at every 100 or 200 meters. In a road mile you're kind of having to go on feel. As an athlete in training and racing I've always done a good job of gauging my effort and getting the most out of myself in a race."
Prakel also likes the freedom of movement that a road mile provides. There is no curb or inside lane. He can make split-second decisions on where, when and how to attack.
"On the track sometimes it doesn't pan out because you having to throw in other tactics and navigate around a field in just one lane," he continued. "But with a road you have another entire two or three lanes to just have space to move, and timing isn't necessarily as important. You can move whenever you want because there is so much space on the road."
Prakel has been on a national team before; he competed at the 2022 World Athletics Indoor Championships in Belgrade where he finished ninth in the 1500m. But he's particularly excited to compete here in Riga where he is the most accomplished road miler in the field of 37 entrants. He even pushed back his marriage to fiancée Katie Landwehr (a 4:32 road miler herself) so he could compete here.
"It's huge representing the U.S.," said Prakel. "It's the best track team in the world. To be able to wear the red, white and blue in a race is a huge honor. When they announced this event last year I marked it down in my calendar and I knew it was something that I really wanted to do, as someone who really liked road miles. I even scheduled my wedding for a week later."
Road miles are not popular throughout the world, and the majority are held in the United States, another advantage for Prakel. Looking at the entry list for Sunday's race, only six athletes have recorded a season's best for the event. That includes Prakel's training partner, Kieran Lumb, who is also competing here for Canada. The two train together in Seattle under coach Andy Powell.
While Prakel loves competing on both the roads and on the track, he's not a fan of cross country. His last cross country race was the 2017 NCAA Division I Championships where he finished 117th for the University of Oregon. He didn't score for the team.
"Cross country's probably last on that list," said Prakel when asked about his favorite competition surface. "I ran it in college but never really found a good rhythm in that event. I love the track, but I grew up running a lot of local road 5-K's in Ohio and throughout the Midwest. On the road, I found myself succeeding a lot at the road mile, whether that's at Fifth Ave. or the national road mile championships. To come here and run at the highest level means a lot. It's probably so far my favorite discipline."