Ryan Hall Retires From Professional Running
Ryan Hall Retires From Professional Running
After 20 years of competitive running, American record-holder Ryan Hall has announced his retirement, according to a report from the New York Times. Years o
Jan 15, 2016
by Taylor Dutch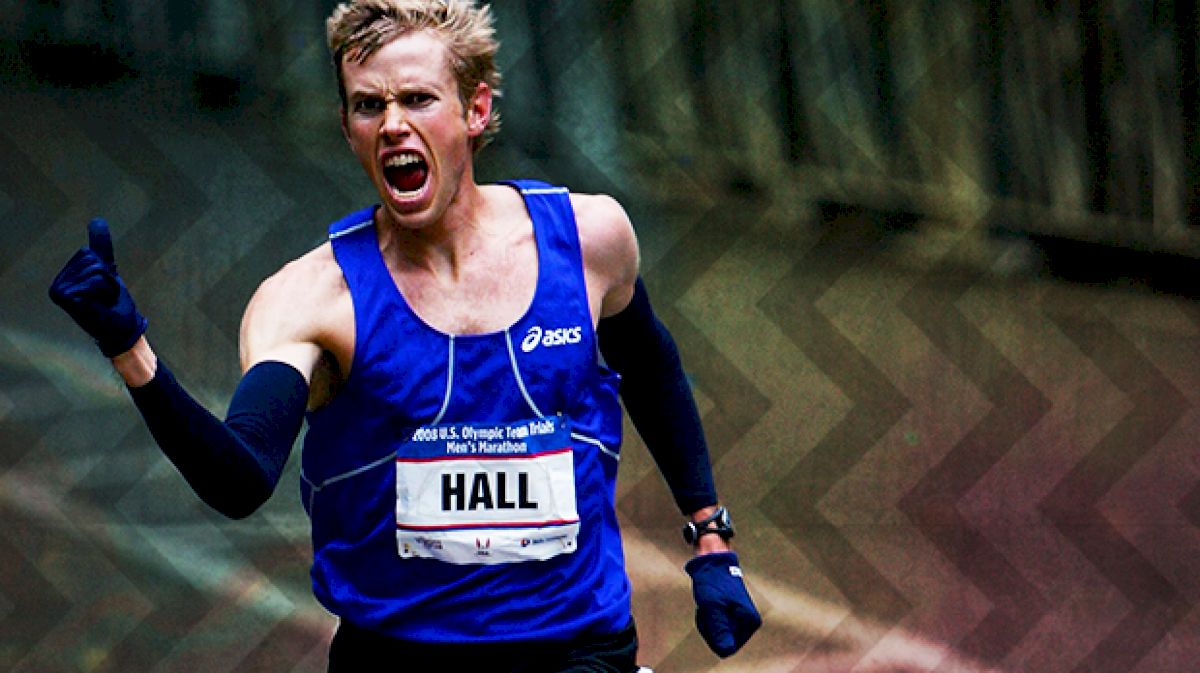 After 20 years of competitive running, American record-holder Ryan Hall has announced his retirement, according to a
report from the New York Times
.
Years of extreme training have led the marathoner to end his competitive running career at 33 years old. He is suffering from chronically low testosterone levels, which is causing his body extreme fatigue. Hall ends his professional career with a marathon personal best of 2:04:58 and as a two-time Olympian for Team USA.
"Up to this point, I always believed my best races were still ahead of me," Hall told the New York Times. "I've explored every issue to get back to the level I've been at, and my body is not responding. I realized that it was time to stop striving, to finally be satisfied and decide, 'mission accomplished.'"
Hall reportedly learned of his low testosterone levels after he graduated from Stanford University and began running professionally. Despite the diagnosis, which can often result from high intensity training over long periods of time, Hall still managed to record impressive marks.
"When I was getting into the sport, jumping into the marathon, people told me to wait and hold out, I needed to work up to it," he said. "I said: 'Whatever, that's not true. I've been running 100 miles a week since I was 17, in high school, and I'm ready.' But training at that level for so long takes a toll on your body for sure."
Watch the full story of the American distance running icon in Ryan Hall: RESURRECTION -

Hall made his debut in the marathon distance at the 2007 London Marathon where he ran 2:08:24 and finished seventh overall. The performance still stands as the fastest marathon debut for an American-born distance runner. That same year, he clocked an American record in the half marathon with a winning time of 59:43 in Houston.
With a breakthrough start to marathon running, Hall continued with a dominating victory at the 2008 U.S. Olympic Trials and a 10th-place finish at the Olympic Games in Beijing.
His greatest marathon performance came at the 2011 Boston Marathon where he famously finished fourth in a personal best of 2:04:58, right behind East African standouts Geoffrey Mutai, Moses Mosop and Gebregziabher Gebremariam. The performance still stands as the fastest marathon ever run by an American-born athlete.
Due to nagging injuries, Hall's career took a turn after his Boston performance. He finished second to former training partner Meb Keflezighi at the 2012 U.S. Olympic Trials, but was forced to drop out of the Olympic Games in London due to a hamstring injury.
One of Hall's most memorable performances came at the 2014 Boston Marathon, the year after the finish line bombings. Hall along with fellow American Nick Arciniaga purposely slowed the chase pack of East Africans when Keflezighi pulled away 10 miles from the finish line. As a result, the chase pack was unable to catch Kelflezighi, and he was able to secure a historic American victory.
Last September, Hall and his wife Sara, who is an accomplished distance runner as well,
adopted four sisters from Addis Ababa, Ethiopia
. Hana (15), Mia (13), Jasmine (8), and Lily (5) were brought into the Hall family last fall and have since been brought back to live permanently at the Hall's home in Redding, California.
The new fatherly role is something that Hall has embraced whole heartedly. Following the retirement announcement, Hall plans to focus on being a father as well as volunteer with the Steps Foundation, a charity he started with Sara. He and Steve Magness will also be coaching Sara to compete at her first ever Olympic Marathon Trials this February.
Overall, Hall says that his goal is to let his body take a much needed rest from many years of 100+ mile weeks.
"I started running when I was 13, in puberty," he said. "I don't know if I've ever let my body come to baseline. I don't even know what baseline is."
What can I say? Running has been an amazing journey over the last 20 years. The word that best sums up how I feel: thankful!

— Ryan Hall (@ryanhall3) January 15, 2016
I am forever changed from seeing this guy live and run fearlessly and authentically. The journey continues! pic.twitter.com/63klpuDXqL

— Sara Hall (@SaraHall3) January 15, 2016
A statement from founder, Ray Flynn pic.twitter.com/9GFHUSNORD

— Flynn Sports Mangement (@Flynnsports) January 15, 2016
Fantastic career and even better person- @ryanhall3 Is Retiring https://t.co/vGC5vbZeVd

— Steve Magness (@stevemagness) January 15, 2016
What an incredible career. Mission accomplished indeed. You will be missed @ryanhall3.https://t.co/LjIiwZBrz5

— Kara Goucher (@karagoucher) January 15, 2016
@ryanhall3 you served to inspire me the last 15 years! You were always a gracious and humble champion! I wish you and your family the best!

— Dathan Ritzenhein (@djritzenhein) January 15, 2016
Exploring limits can be scary-cheers to a brave, inspiring and brilliant career @ryanhall3- excited to see what you do in next chapters!

— Molly Huddle (@MollyHuddle) January 15, 2016
It has been an honor to race against @ryanhall3 over the past 16 years. Wishing him the best of luck. https://t.co/b19NuXbytg

— Nicholas Arciniaga (@NickArciniaga) January 15, 2016
An incredible person and an incredible athlete. Thank you @ryanhall3 for making our sport better! https://t.co/Gv0KO2bSu1

— Amy Hastings Cragg (@HastyHastings) January 15, 2016