The Running School
Ryan Hall's Career Upended By The Drive For Greatness
Ryan Hall's Career Upended By The Drive For Greatness
When Ryan Hall announced in the fall of 2010 that he had accepted God as his new coach, the notion deviated so far outside conventional wisdom that I though
Jan 15, 2016
by Joe Battaglia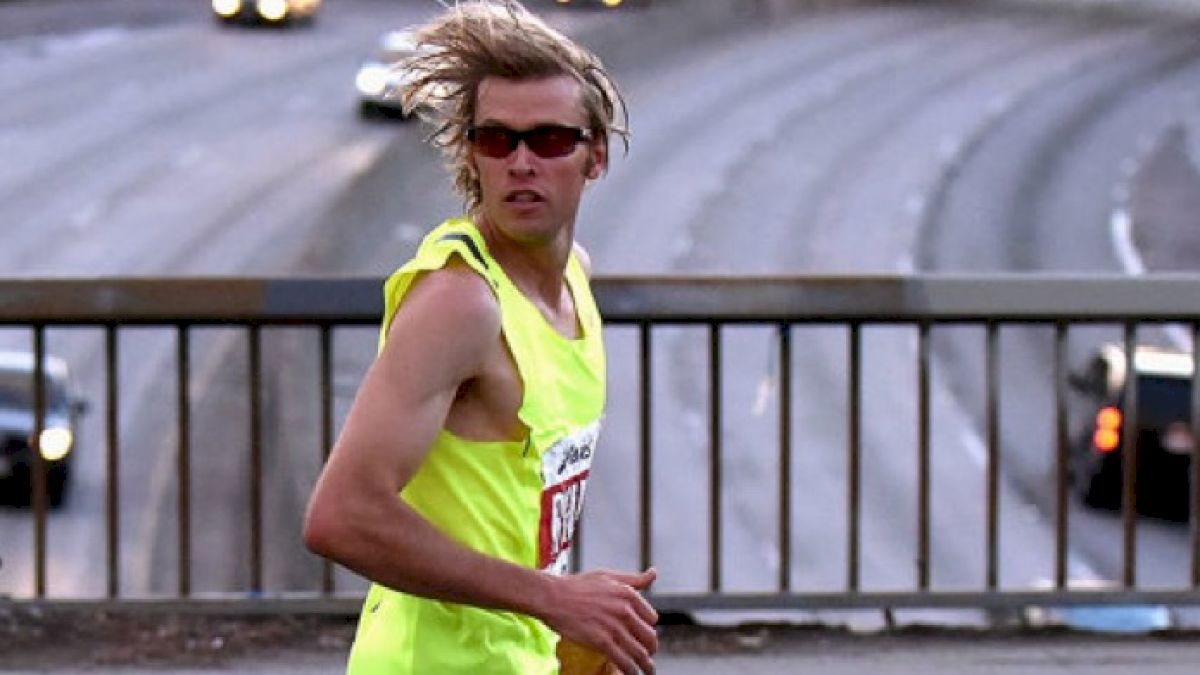 When
Ryan Hall
announced in the fall of 2010 that he had accepted God as his new coach, the notion deviated so far outside conventional wisdom that I thought for certain that he was committing career suicide.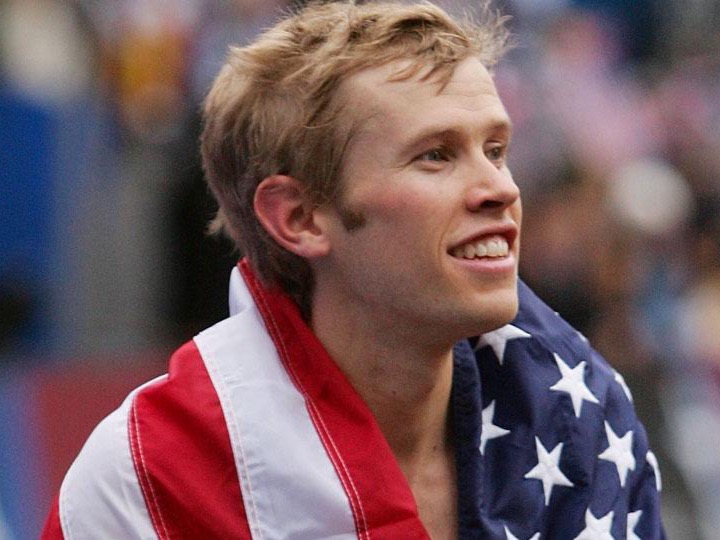 Five years on and in the wake of Hall's announcement today that he is
retiring from competitive running
, it is apparent that the 33-year-old was not done in solely by his zealous Christian beliefs but rather by the drive that made him great.
From the moment he laced up his basketball sneakers as a 13-year-old and accompanied his father, Mickey, on "a very painful" 15-mile run around Big Bear Lake to the workouts he ran at the tail-end of his professional career 20 years later, Hall only knew one way to run. Hard.
"I started running when I was 13, in puberty," Hall told
The New York Times
. "I don't know if I've ever let my body come to baseline. I don't even know what baseline is."
With his goal of a 3:59 mile for his senior year in high school looking unlikely, Hall admitted to me last February, "I think I fell into that classic mindset of if I am going to reach my goals, I have to run more so I upped my mileage more and more. I upped my mileage from 40 miles my freshman year to 60 miles my sophomore year to 80 miles a week my junior year, and I think that could have been my sweet spot.
"I think if I could have stayed right there I probably wouldn't have been over-fatigued my senior year. But my senior year I got up to 100 miles per week… and I just got really run down. It happened in cross and it happened in track. I was pushing every single workout like it was a race to better my last workout and that type of mentality takes you only so far until your body starts to break down."
Hall's first two years at Stanford did little to dissuade that type of thinking.
A sub-par race at the 2001 NCAA Cross-Country Championships, which Stanford lost to Colorado 90-91, left him feeling like, "if only I kicked passed one more guy." Stanford bounced back to win the title the following year, but Hall says, "It wasn't because I did anything."
"My first two years, I had to learn to let go of trying to drop people," Hall added. "I had to learn how to work with my teammates and how not to over train. I had to do what the coach put down on the schedule. In previous years, I would add to it. I was like, 'I don't need to just be running. I need to be doing workouts.' I would do track workouts and all of this crazy extra stuff. I would come into camp super fit but then wouldn't be able to maintain my fitness."
The signs of a physical toll began manifesting themselves shortly after Hall wrapped up his collegiate career at Stanford. It was then that he reportedly was first diagnosed as having low testosterone levels.
A sports medicine report by the University of North Carolina Department of Physical Education reads:
Research has shown that chronic exposure to prolonged endurance training can result in disturbances within the reproductive physiological and endocrinological systems of humans. The evidence suggests endurance training significantly affects the major male reproductive hormone, testosterone. At rest testosterone appears to be lower in the endurance-trained male than in the untrained male. The mechanism of this lowering is currently unclear, but may be related to dysfunctions within the hypothalamic-pituitary-testicular regulatory axis.
Should that have been a warning sign? Absolutely. But when you're young, everyone believes that they are invincible. Hall was no different.
Still able to perform at a high level and frustrated by "getting worked on the track" during his first year as a professional, Hall brashly jumped into road racing which compelled him to continue pushing his training forward even more aggressively.
"When I was getting into the sport, jumping into the marathon, people told me to wait and hold out, I needed to work up to it," Hall told The Times in hindsight. "I said, 'Whatever, that's not true. I've been running 100 miles a week since I was 17, in high school, and I'm ready.'"
Winning the Houston Half Marathon in an American-record 59:43 in January 2007, or running a 2:08:24 debut marathon in London three months later, or dominating the Olympic Trials Marathon in New York City that November did little to make him or anyone else think otherwise.
Ryan Hall was anointed in the running press as "America's Marathon Savior," but no one could foresee that he would never win another marathon and how unhealthy the pressure to live up to that impossibly lofty standard would prove to be.
The first signs of extreme wear and tear surfaced during 2010 when Hall scratched from the Chicago Marathon citing excessive fatigue.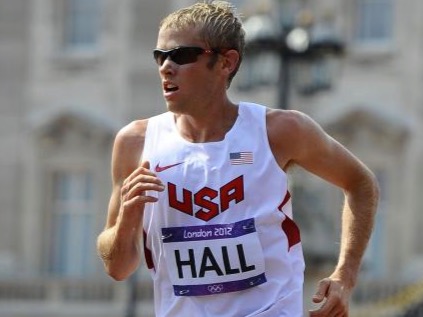 "I remember feeling slightly weak and started to notice it early on in the longer tempo runs," Hall recalled of his Chicago training block. "I didn't have the staying power that I usually had. Maybe I would get 10 miles deep into a tempo run and start feeling really weak and run down. Despite all of our best efforts, we couldn't figure it out. It was really hard to pull the plug on Chicago. I had never signed up for a marathon and not showed up at the starting line.
"As I was going through this really tough time not knowing what was going on, Terrence (Mahon) was getting really frustrated and I was as well. We both wanted it so bad. During that time, he started to kind of question me as an athlete. I remember having a conversation with him on the phone and he was like, 'I'm not sure if you want it the same way anymore. That's okay. Things change as you get older, circumstances change, your motivation is going to change.'"
While Hall said he understands why Mahon might have thought that, he also felt like the belief between coach and athlete was no longer there, and so he looked elsewhere for answers.
After splitting with Mahon, Hall controversially turned to his faith for guidance, going so far as writing down "God" on the line of a post-race drug testing form asking for the name of his coach.
On one hand, it seemed that Hall may have tapped into something that worked for him when he turned in the most spectacular performance of his career at the 2011 Boston Marathon, finishing fourth in 2:04:58 – the fastest marathon ever run by an American-born athlete.
But that path also led Hall to follow some questionable training programs, most notably before the 2012 Olympics when he pushed himself to physically be prepared to run 2:03 in London, a preposterous three minutes faster than Sammy Wanjiru's Olympic record of 2:06:32.
"My goal was to try and run 4:40 pace, which would have been a world record," Hall said. "All my workouts, I essentially ran at 4:40 pace for varying distances. Some workouts I would let my body dictate how long I would go. I would run 4:40 pace until I felt uncomfortable, then I would take a break and get back out there and run 4:40 to get my body really comfortable running that pace."
That desire for greatness clouded good judgment.
"If Ryan thought he was going to run the Olympic marathon at world record pace, that was foolhardy," former Runners World editor in chief and 1968 Boston Marathon champion Amby Burfoot said. "All you do for the Olympic Marathon is get yourself in the best damn shape and be ready to race on race day. You also have to remember that 99-percent of the game at the Olympics is being strong and healthy on the starting line. If you're training for world records that is a recipe for being injured and not healthy on the starting line."
Hall, of course, was forced to pull out of the London Olympic Marathon with a hamstring issue. He completed just one marathon after that, a 20th-place finish in Boston in 2014.
The indelible final image we are left with of Hall's career is an over-the-shoulder glance at his competitors before stepping off the course in Los Angeles last March and tearing off his bib.
I could never imagine likening Ryan Hall to Keyser Söze, but to quote Verbal Kint, "Just like that, he's gone."
Make no mistake, Hall had the desire to climb back up to the pinnacle of the distance running mountain. But like Alberto Salazar and Alan Webb before him, the same determination that drew greatness out of Hall's 5-foot-10, 140-pound frame seemingly at the drop of a bucket left the well dry.
Think about it: a man who logged countless thousands of miles in training and raced 26.2 miles for a living now "can barely log 12 easy miles a week," according to The New York Times,
"I've explored every issue to get back to the level I've been at, and my body is not responding," Hall told The Times. "I realized that it was time to stop striving, to finally be satisfied, and decide 'mission accomplished.'"
Hall accomplished a lot in his two decades as a distance runner, more than most could in their wildest dreams. Could he have accomplished even more had he been wired differently from the start? It's hard to say.
While he might be content with his career, I'm probably not the only distance running fan wistfully wondering what more could have been and a bit sad that we will never know.
Watch FloFilm's three-part series on Ryan Hall's historic career in Ryan Hall: RESURRECTION