Super 8: St. Paris Graham vs St Eds
Bernard Lagat Lowers His Own Masters 5K World Record In Carlsbad
Bernard Lagat Lowers His Own Masters 5K World Record In Carlsbad
RESULTSBernard Lagat continues to obliterate the rules of aging, and today the 41-year-old lowered his own masters world record in the road 5K to 13:38 at t
Apr 3, 2016
by Lincoln Shryack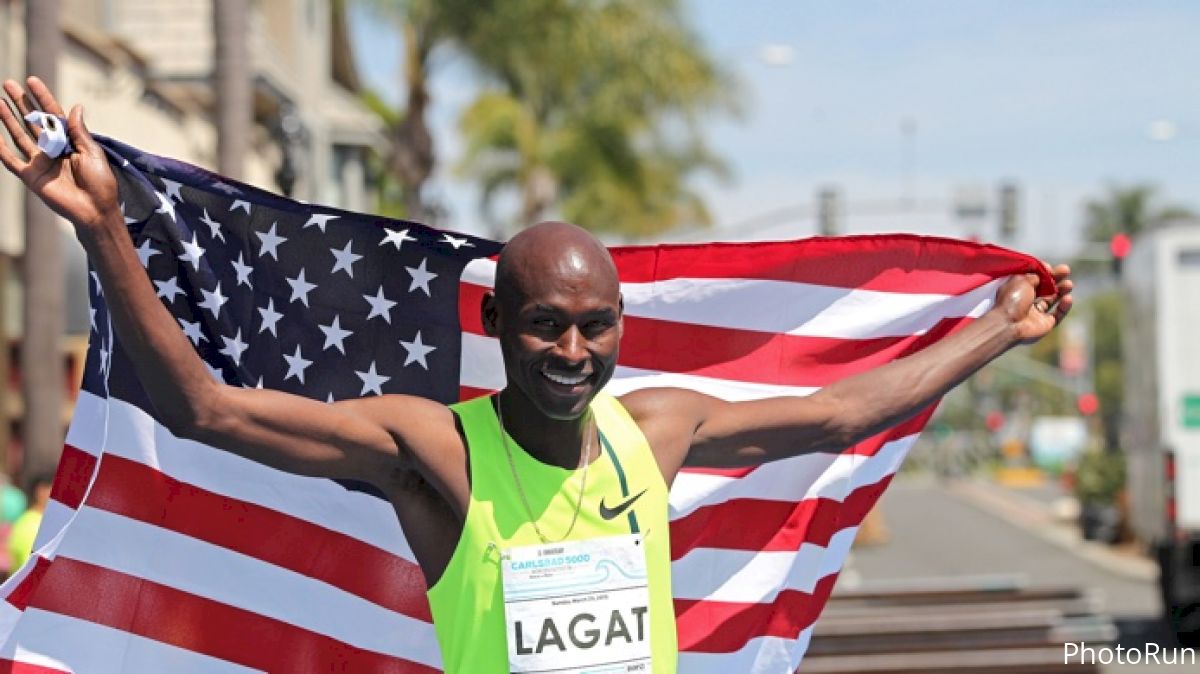 Bernard Lagat continues to obliterate the rules of aging, and today the 41-year-old lowered his own masters world record in the road 5K to 13:38 at the Carlsbad 5000m. Lagat finished fourth on Sunday behind Ugandan Joshua Cheptegei (13:24), Kenyan Wilson Too (13:29) and Ethiopian Debeli Gezmu (13:38), and took two seconds off the 13:40 record he set at this same race a year ago.
VIDEO: Segraren @joshuacheptege1, 13.24.
Grymme veteranen Bernard Lagat/@Lagat1500 (f 1974) p 13.38!#Carlsbad5000 pic.twitter.com/EyClp1Yb9g

— Friidrottsnyheter (@AthleticsSweden) April 3, 2016
T-Mobile CEO Joh Legere, a very wealthy running fan, made Lagat's great day in Southern California even better by tacking on some extra prize money.
American runners in #Carlsbad5000 ! I'll give extra $ for top 3 Americans, extra $10k for American Record, extra $3k for master world record

— John Legere (@JohnLegere) April 2, 2016
American Hassan Mead was a second behind Lagat in fifth in 13:39.
Men's Top 15 #Carlsbad5000 pic.twitter.com/2OKiEisTW4

— FloTrack (@FloTrack) April 3, 2016
32-year-old Meseret Defar won her fourth career Carlsbad 5000 crown in 15:02. The two-time Olympic champion and six-time World champion set the 14:46 5K world record at this event 10 years ago.
Erg vet. @susankuijken 3e tijdens #carlsbad5000, slechts 26 sec achter winnares Meseret Defar. pic.twitter.com/mbSzNSlqDW

— RUNNERS-HIGH.NL (@RunnersHighNL) April 3, 2016
Another 41-year-old, Jen Rhines, was fifth in 15:53, just off the 15:48 U.S. women's masters record.