2016 New York City Marathon
Finding Balance: How Patrick Smyth Revived His Marathon Career on the Trail
Finding Balance: How Patrick Smyth Revived His Marathon Career on the Trail
Patrick Smyth is making his return to the marathon with a debut on the New York City Marathon course by way of trail racing.
Nov 4, 2016
by Taylor Dutch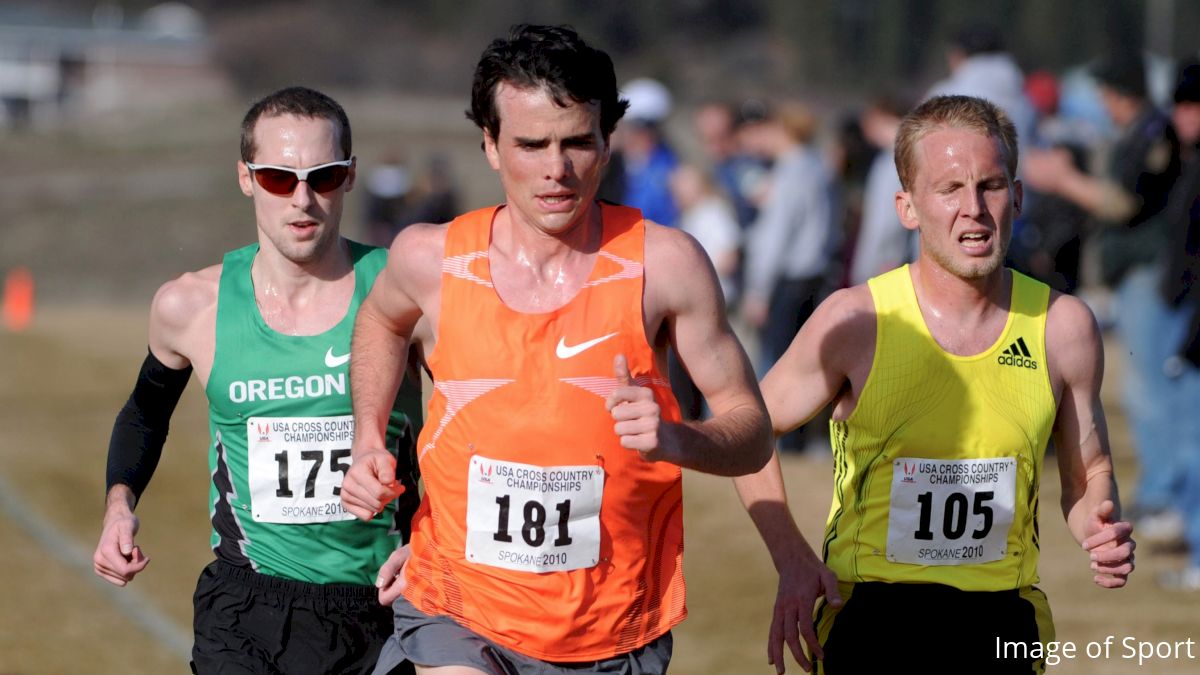 Patrick Smyth was planning to retire after the 2012 Chicago Marathon. In the four years since, he has become a U.S. Mountain Running champion and made his return to marathoning with a close personal best and an eighth-place finish at the 2016 Olympic Trials.
On Sunday, he will continue his 26.2-mile return in his debut on the New York City Marathon course. The performance will be a culmination of the balance Smyth has found between trail and road racing.
Ultimately, it was the trail that brought him back to the roads.
Prior to Chicago 2012, Smyth had worked his way up as one of the top American distance runners in the country. A seven-time All-American with a 28:25 10K PR at Notre Dame, Smyth graduated in 2009 and enrolled in graduate school at the University of Chicago, where he planned to run professionally simultaneously. In a harsh reality, he found that the academic and athletic demands were too much and decided to put grad school on hold to focus on running. Smyth joined Team USA Minnesota in 2010 and found success on multiple surfaces--a runner-up finish at the USATF Half Marathon Championships, a runner-up finish at the USATF Cross Country Championships, and a 35th-place finish at the World Cross Country Championships.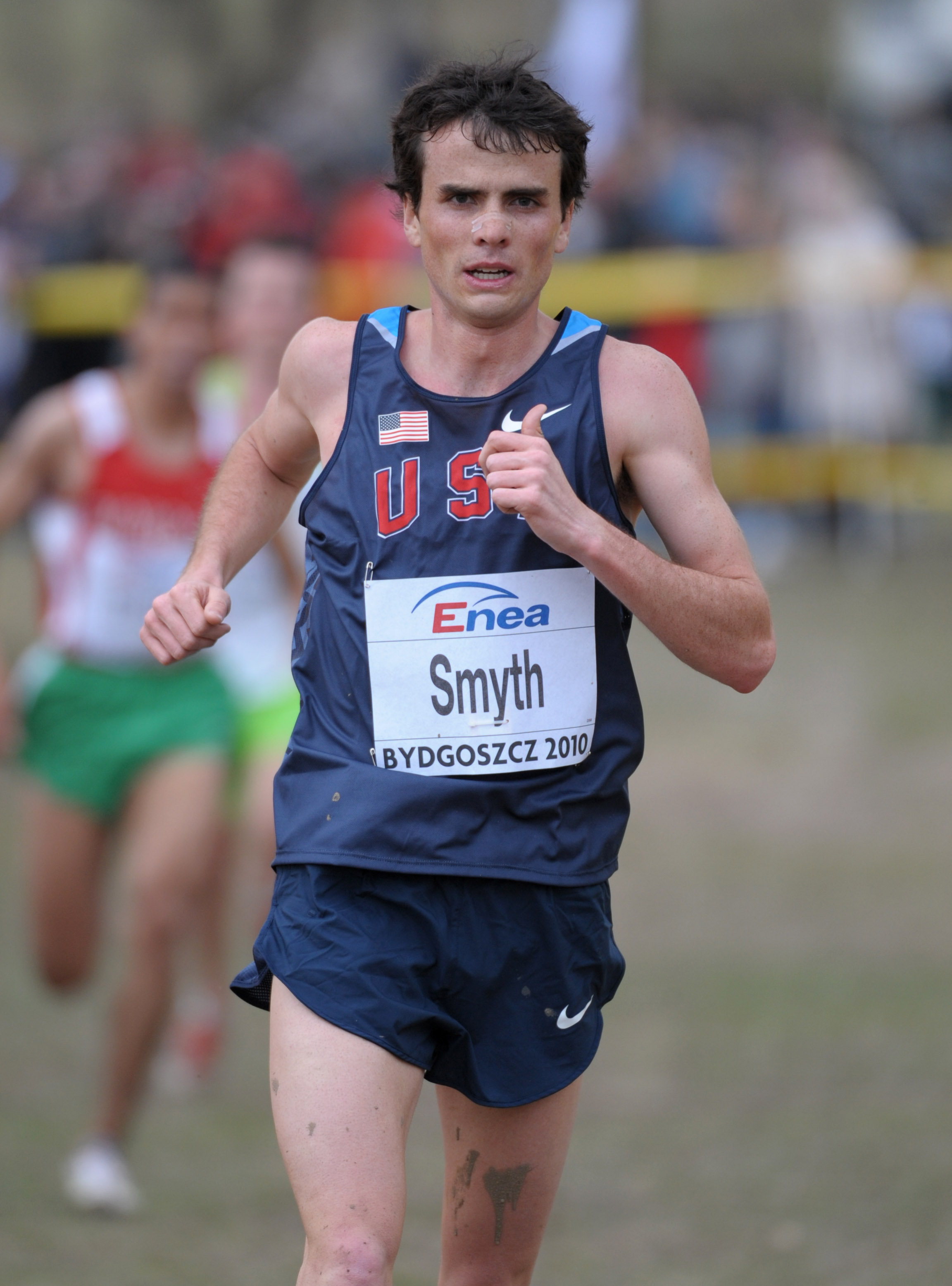 By 2012, Smyth was ready to try the marathon distance. His first marathon took place at the 2012 Olympic Trials, where he finished in 2:15:00 for 22nd overall. In October of 2012, Smyth competed in Chicago and ran a disappointing 2:21:00. At that point, his contract with Nike did not get renewed, and he was ready to focus on grad school at the University of Utah, studying geographic information systems.
"At the time, I thought it was going to be my last competitive road marathon," Smyth told FloTrack.
"It was a good opportunity to get grad school knocked out and get going on a career," he said.
But in the fall of 2013, Smyth competed in a local trail race in Ogden, Utah "on a whim," and won. He was wearing his old Nike gear from his professional racing days and quickly received a call from Nike's Ben Cesar, who told him about the new Nike trail-running team. By the end of the year, Smyth was signed to the team.
"That pointed me in the direction of running trails, and I was loving it just as a nice change from having done the traditional road-racing circuit and traditional marathon buildup," Smyth said. "I was a little burnt out on that stuff, so it just gave me a whole new direction and a new opportunity."
In 2014, Smyth took second at the U.S. Mountain Running Championships and placed 10th at the World Mountain Running Championships. In 2015, Smyth set a new course record at the Way Too Cool 50K and later that year won the U.S. Mountain Running Championships. But it was the performance in the 50K that proved to be a game-changer.
"It was the longest I'd ever run period," he said. "It just went really well. I felt like my body held up. It was on trails, but it wasn't crazy technical trails. It was pretty flat and mellow. I did that, and it renewed my confidence that my body could handle going that kind of distance and going hard. After that, I started eyeing the Trials."
From that point on, Smyth was confident he could handle the marathon once more. He raced the Houston Half Marathon in January to prepare himself, which resulted in a 63:00 finishing time, one minute off of his best. One month later, Smyth was on the starting line of the Olympic Trials in Los Angeles. The conditions were hot and dry, which proved perfect for a trail runner who trains in adverse conditions regularly.
In his first marathon in four years, Smyth finished eighth overall--five spots away from making the Olympic team. He closed in a finishing time of 2:15:26, just 26 seconds away from his lifetime personal best.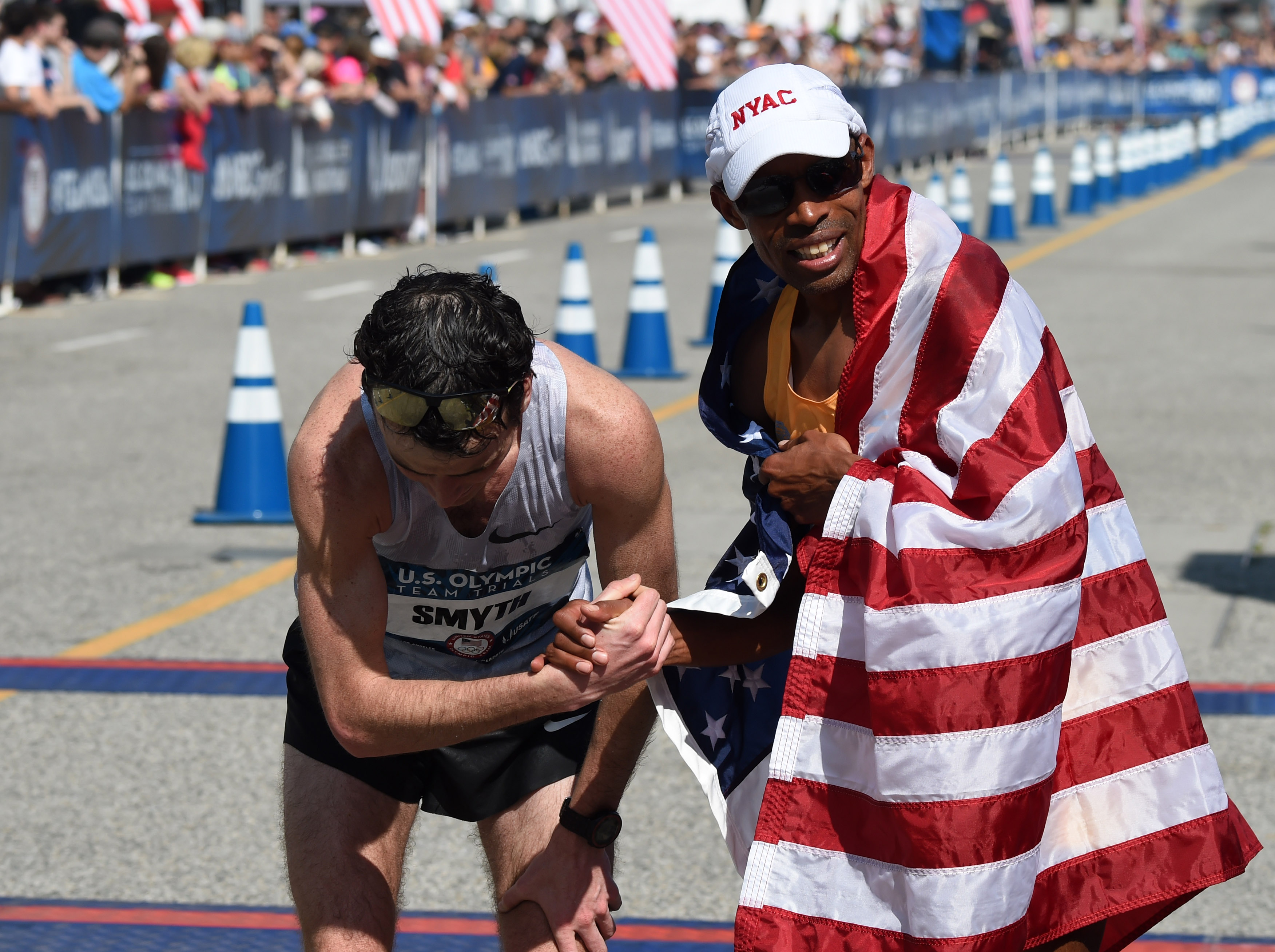 "I wouldn't say it exceeded my expectations," he said. "I was hoping to be top 10, but especially given the conditions on the day and that it was my first marathon in four years, I was stoked on the result."
Smyth has been competing more frequently on the roads as more opportunities have popped up as a result of his Trials run. This summer, he finished fifth at the Wharf to Wharf six-mile race. He claimed ninth place in the Beach to Beacon 10K and was recently the runner-up to Shadrack Biwott at the San Jose Half Marathon in a finishing time of 63:21.
Of course, he also threw in a few trail races to the schedule, notably a victory at the Paul Mitchell XTERRA Trail Run, where he defended his championship with a 1:14:48 half marathon victory.
Smyth lives in Santa Fe, New Mexico, and works full-time at the Trust for Public Land while once again striking a balance between a career and training. But in this instance, Smyth has learned to welcome the restrictions on his time.
"For me, it's been great to have the constraints of a job, because it just kind of limits the overall amount of training that I can do," Smyth said.
"Overall, just having the constraints of a job is more conducive for me to not overtrain, and that's been huge--me kind of getting back to the level that I was out of college was just scaling things back. I don't put in a lot of miles, but it's just overall the amount of focus, more mental focus rather than physical exertion on running has just become secondary in a lot of ways. I don't have time to overthink or overtrain, so I think it's been a blessing."
On Sunday, Smyth will race the five boroughs with the goal of finishing top-10 overall. He has a buildup of toughness in trail-racing adversity to back it up.
"That is one thing about trail racing is that you get a lot of adverse conditions thrown at you," Smyth said. "It makes adverse conditions on the roads seem a lot less severe--changes perspective a lot."