Create a free account to unlock this article!
Get Started
Already a subscriber? Log In
Despite humid conditions, Allison Macsas and Joe Thorne showed extreme resilience to claim victories at the Austin Marathon on Sunday morning.
The women's race was dominated by local Rogue Running talent Allison Macsas who established a sizable lead from the starting gun and never looked back. Despite the humid conditions, Macsas completed a solo effort victory in 2:48:17, over 10 minutes ahead of runner-up Caroline Veltri who finished in 2:58:39.
Our Mayor Steve Adler & our female winner Allison Macsas! 2k boom! #runaustin17 pic.twitter.com/p2QLPQOcKC

— austinmarathon (@austinmarathon) February 19, 2017
Macsas' performance follows a breakthrough 2016 which included a 22nd finish at the United States Olympic Trials and a runner-up finish at the Vancouver Marathon.
Jennifer Harney followed Macsas and Veltri for third-place overall in 3:07:36. Nadia Tamby followed for fourth-place in 3:10:30, and Sarah Madebach closed for fifth in 3:10:32.
Former beer mile world record-holder Chris Kimbrough also completed a standout performance as the mother of six finished sixth overall in 3:11:46.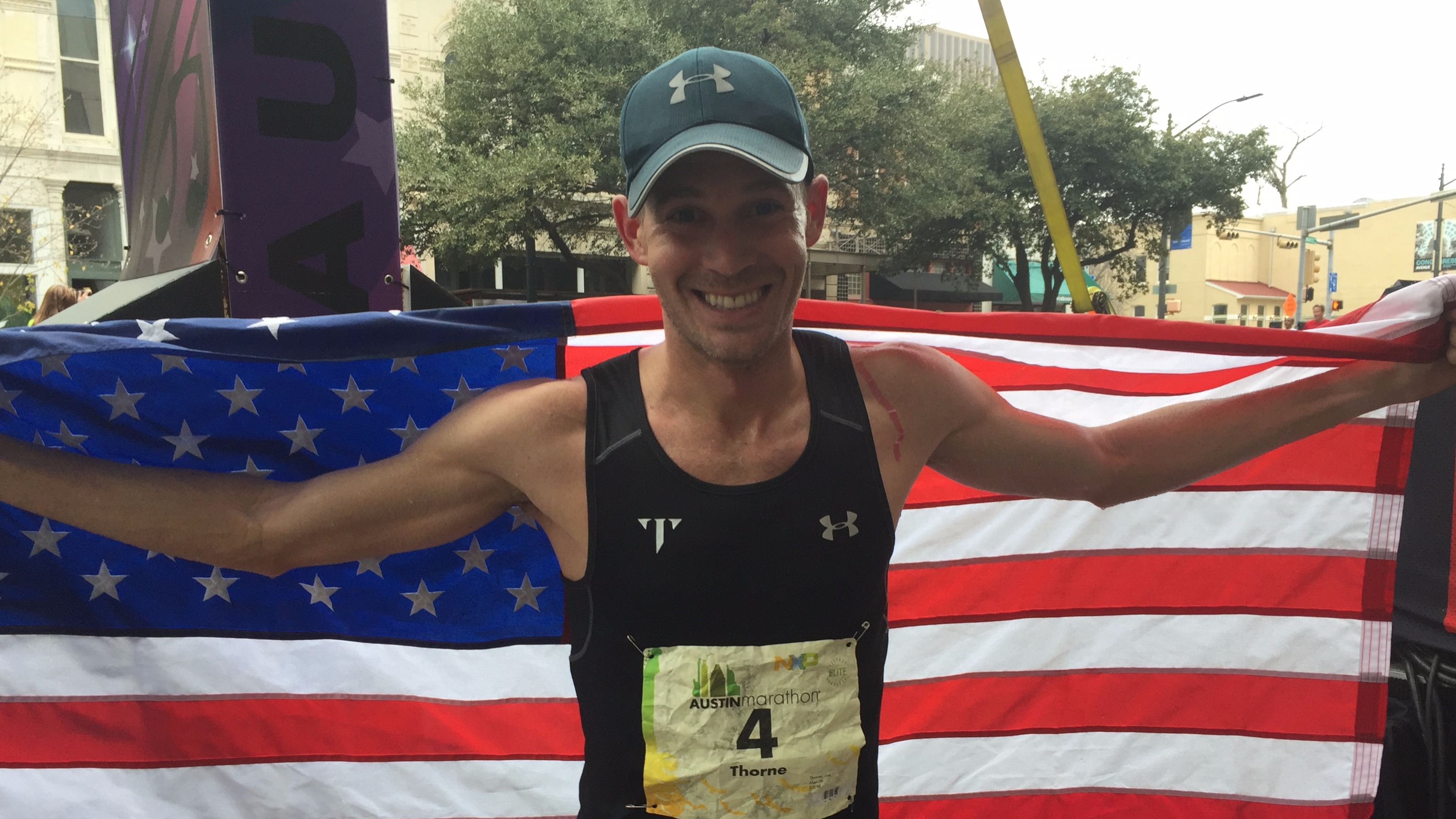 Thorne, a former Texas Longhorn track athlete, returned to his old stomping grounds to win the men's marathon in a time of 2:32:06, averaging a 5:49 mile pace. He commanded the lead from the beginning of the race and maintained his dominance over the field, despite a hard closing Daniel Bishop who followed in 2:33:03 while crossing the finish line on Congress Avenue.
Thorne lives and trains in Grover Beach, Calif. He claimed victories at the 2013 San Luis Obisbo Marathon, and is the 2014 and 2016 SLO Half Marathon champion.
Following Thorne and Bishop, Jared Carson closed for third in 2:35:12 and Rio Reina finished fourth in 2:37:17.