Lauren Kleppin Was In An 'It's Always Sunny In Philadelphia' Episode
Lauren Kleppin Was In An 'It's Always Sunny In Philadelphia' Episode
Lauren Kleppin Was In An 'It's Always Sunny In Philadelphia' Episode
Mar 22, 2017
by Gordon Mack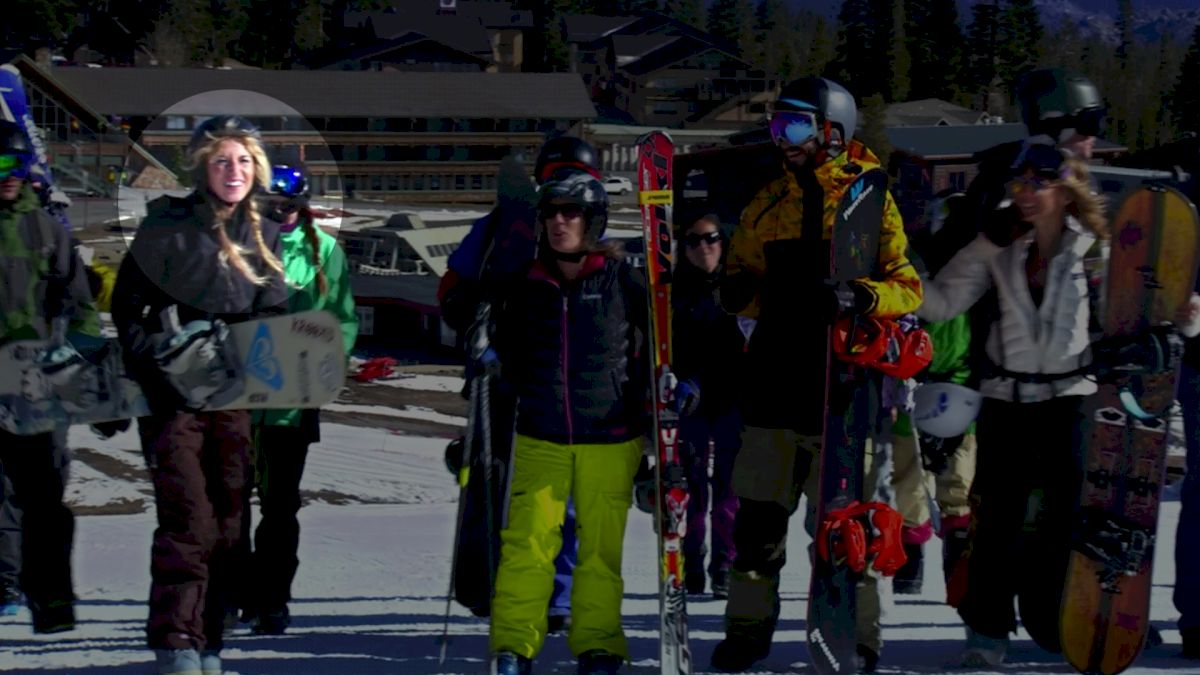 Two weeks ago the 12th season of
It's Always Sunny In Philadelphia
came to an end. A few of the staff members here at FloTrack are diehard 'Always Sunny' fans so it caught our eye when we saw a tweet from professional runner Lauren Kleppin earlier this year.
Season 11 of @alwayssunny finally available on Hulu and Netflix now. Catch up with the Gang, and catch me on your TV screen if you can! pic.twitter.com/T5GdEVhNKi

— Lauren Kleppin (@laurenkleppin) January 5, 2017
We reached out to Kleppin to ask about her unique 'Always Sunny' experience:
How did you end up on set as an extra?
While I was living and training in Mammoth Lakes, I met my neighbor, Cleland Hoff, at our condo's pool one day and really connected with her on so many different levels. I enjoyed talking to her about all her ambitions in the community throughout my stay in Mammoth and we stayed in touch. Cleland ended up being the owner of Film Mammoth, a film production service company.
One night she came in to visit me while I was working as a liquor store clerk at Country Liquor. She told me excitedly about the latest casting call for It's Always Sunny In Philadelphia. I showed interest. She snapped my picture/headshot right there with bottles of liquor in the background, on the clock… I filled out an application later that night. And, well the rest is history.
Did you get to meet the cast?
Yes. Over the course of the three-day shoot, I was able to interact with all members of The Gang!
There was some self-discipline involved in not being a major jabroni and asking for a selfie with Danny Devito/Frank on set, or Charlie while I was passing him down the stairs, or Kaitlyn Olson/Miss Sweet Dee (
who I have been compared to often
) while I was grabbing a hot chocolate on top of the mountain.
I had the most interaction with Danny Devito as he was the closest to me during the racing scene. He just kept cracking side jokes in between cuts. He was hilarious, sarcastic, and everything you would expect him to be.
All of them were cool.
As a professional athlete, I had some respect and understanding for them, looking at them thru a lens of awe but also as real people, just doing their damn job. But still… gosh, they were so cool!
What was it like being on set?

For me, and for many athletes involved with a sponsor, it was something I was quite accustomed to and nothing different than a normal photo shoot for a shoe company.
A lot of waiting. A lot of go back and do that again, repeat, wait, and do that again.
Awesome catering. Almost too much. Like… "Here, while you're waiting, have some breakfast, have a snack, have more snacks, have lunch, here's another buffet for no reason… just please don't get too bored while the photographers are waiting for better light."
Some of my fellow cast mates weren't prepared for a full day, or three, out in the elements. Wear sunscreen. Don't drink. Don't break the rules and post photos on Instagram/Facebook/Twitter…
A lot of: "Dude. 8 hours. 3 days. Work? I just want to snowboard, braah!" -or- "Think I can get a selfie? Think I can get him to sleep with me? Think this will be my big break into modeling? Think I should show my breasts a little more?"
Barf. Barfing on the side of the mountain. Lots of us. For many various reasons. No judgement.
Any unique memories from the shoot?
Not really. I met a guy on set who was training for the show "Naked and Afraid." He wanted to be the next big hot thing, for whoever follows that show. We went out once. Good beer. Thanks Mammoth Brewing Co, as always. And thank you to Cleland, and Film Mammoth, and the It's Always Sunny Crew for accepting and making art of Mammoth and mountain life, and all its shenanigans.
How's training going/where are you planning on racing next/what are your 2017 goals?
I'm just coming back to running and putting one foot in front of another, after a hard year of transition and injury and scratching from the 2016 Olympic Marathon Trials in Los Angeles. Putting that all behind, I am excited as ever for whatever the future may bring. Ready and prepared to start fresh and new, whatever that means. It's always sunny… somewhere.