Three Quick Takes On Breaking2
Three Quick Takes On Breaking2
Our staff gives quick last-minute takes on Nike's Breaking2 marathon attempt.
May 4, 2017
by Flo Track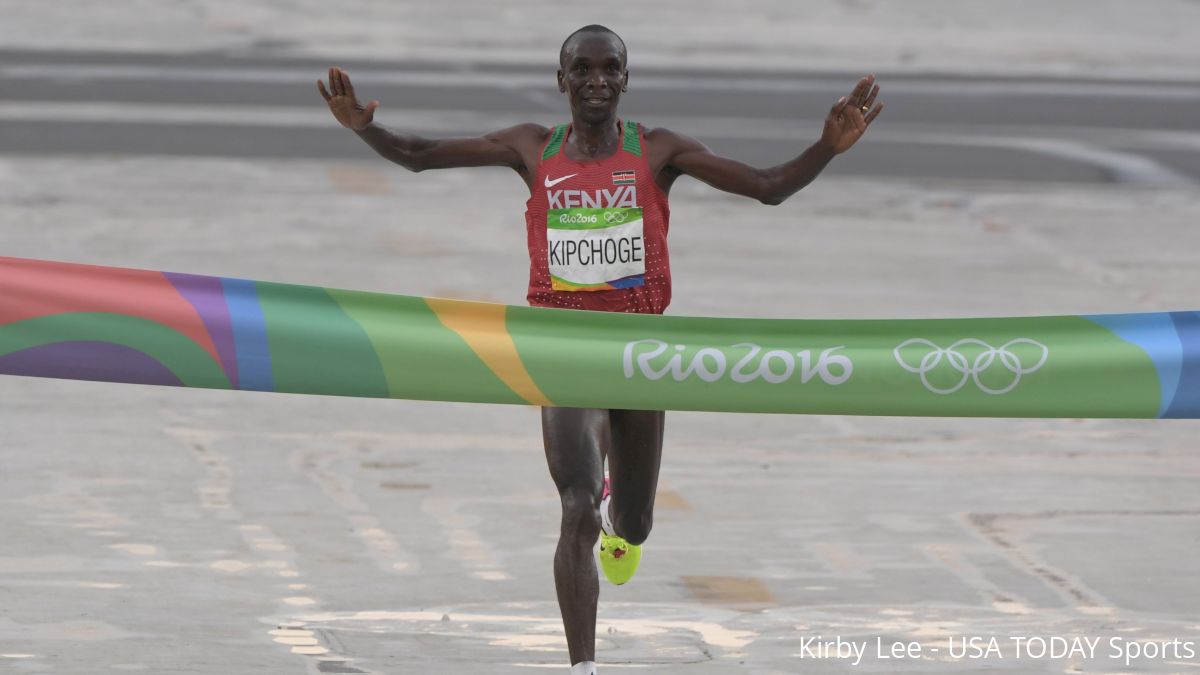 Nike's attempt to get a man under two hours for 26.2 miles is kicking off Saturday morning at 5:45 AM in Italy--11:45 PM Eastern time on Friday night. We'll have the stream embedded and live updates for you on FloTrack. Below, three of our staffers try to make sense of it.
I wish this type of thing happened more often

Sure, Nike's Breaking2 experiment is a "marketing stunt" but who cares!? Why get offended about a company promoting it's own brand? That's what companies are supposed to do. They promote their own brand. The reason running shoe/apparel companies sponsor athletes/events is not out of charity; it's to get more eyes on their logos, which leads to more people potentially purchasing their products.
In my opinion, more shoe companies should do this type of stuff.
Imagine...
-Nike creating an NOP vs BTC vs OTC tri-meet
-adidas creating a downhill 800 for David Rudisha
-New Balance creating a 40 yard dash championship with Trayvon Bromell
As for what do I think will happen: the winner of the race will break Dennis Kimetto's WR but not sub-2:00:00. And if watching a non-legal world record upsets you because it wasn't done '"the correct way." Do this: don't watch and shut up.
--
​Gordon Mack

If only the projects joined forces

Friday, Saturday and Sunday are all projected to be a high of 70 degrees with 60 percent humidity in Monza, Italy, and Saturday, there's a 60 percent chance of rain. I say Nike scraps this weekend, coordinates with the adidas Sub-2 project and have their squad race the adidas crew on an agreed-upon date this fall.
Okay, so that's 100 percent not happening -- but it would be cool, especially since three of the fastest marathoners of all-time are sponsored by adidas (Dennis Kimetto, Wilson Kipsang, Patrick Makau), and Nike's Eliud Kipchoge and Lelisa Desisa, two of Nike's hand-picked record attempters, are two of the winningest marathoners in recent history.
If the Sub-2 attempt goes happen, I am predicting that Kipchoge wins in 2:01:15, Tadese runs 2:02:56 (just under Kimetto's 2:02:57 world record) and Desisa drops out. Pacer Bernard Lagat feels good and instead of dropping out, finishes his debut marathon just over the world record in 2:03:52.
--
​Johanna Gretschel
Breaking2 Already Won

Corporate logic dictates corporate decision-making. Every major decision an enormous company makes is made with an eye on the share price. ESPN's devastating layoffs over the last few years won't make a dent in the billions of dollars the company has spent on live rights or the millions lost to cord cutting. They don't save money in any significant way; they only
serve to signal to the parent company
and its shareholders that they are willing to undergo some belt-tightening to appease shareholders.
Breaking2 serves a similar purpose, and it has already worked. Nike stock had a terrible year last year and was downgraded by Wall Street analysts citing a purported
"innovation gap."
So what's more innovative than trying to use technology to do something that no one has ever done before?
Whether Eliud Kipchoge runs 1:59 or 2:09, anyone who is an even remotely casual fan of running is following Breaking2. And after
finishing 2016 as the single worst-performing stock on the Dow, Nike stock was up 10% through the end of the first quarter of 2017
. Whatever Kipchoge, Tadese, and Desisa missed out on by skipping the spring big-city marathons, they've helped Nike earn back handsomely, and have probably been compensated accordingly.
--
​Dennis Young