2017 AAU Region 9 Qualifier
Tamari Davis Sweeps Sprints At AAU Regional, Looks To Defend National Title
Tamari Davis Sweeps Sprints At AAU Regional, Looks To Defend National Title
Defending AAU national champion Tamari Davis won the AAU Regional 9 qualifier in both the 100 and 200m dash.
Jun 27, 2017
by Harry Prevor .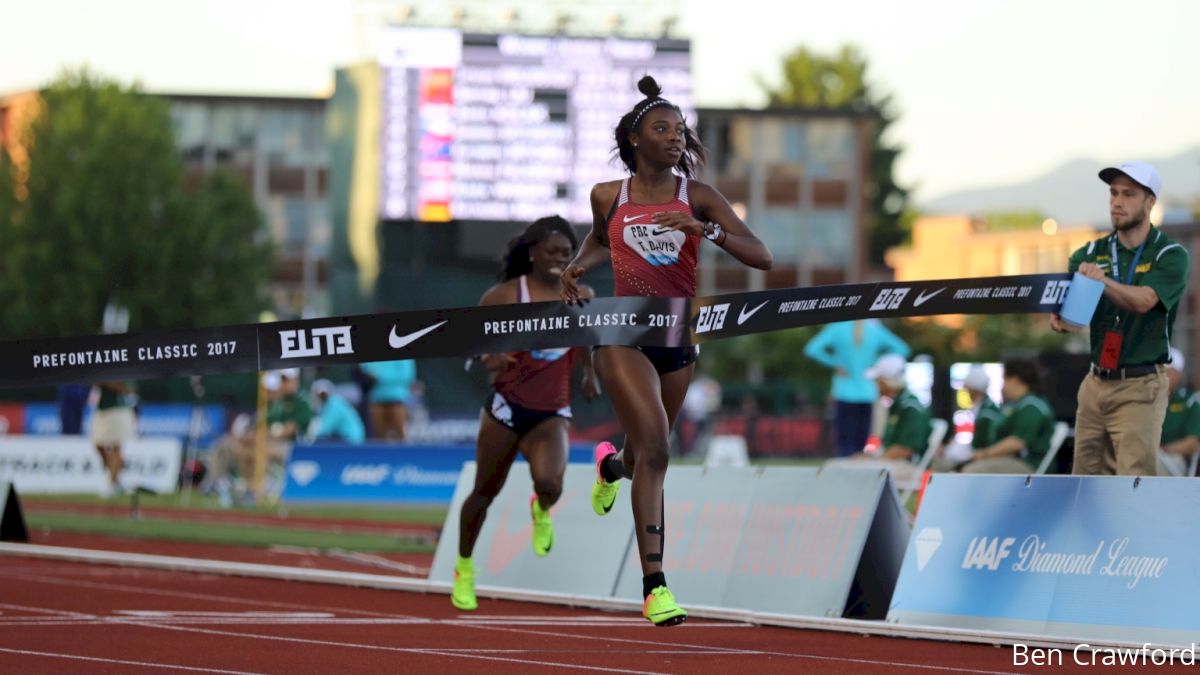 While other athletes are winding down their 2017 track seasons, 8th grader
Tamari Davis
is just warming up. The FLYRA Middle School state champion in the 100 and 200 won the prestigious Prefontaine Classic high school 200m in Oregon with a 14 year old age group world record time of 23.31. She was also the runner up at the Adidas Dream 100 in Boston the first week of June.
Next on her itinerary was a meet close to home, the AAU Region 9 Qualifier in Lake Minneola where she swept both the 100 and 200m dash in the 14 year old division. Davis opened up with an 11.58s 100m in the prelims and shaved two one-hundredths off her time going 11.56s in the finals.

She capped off the weekend with an opening round 24.31 in the 200m and her second finals with in 23.80s. Both times, although not personal bests, would be in the top 50 nationally regardless of class. Look for the reigning AAU Junior Olympic Games champion in both events to drop those times even more in the coming weeks and defend her 100 and 200m titles.