2017 IAAF World Championships
Which IAAF World Standard Is The Hardest?
Which IAAF World Standard Is The Hardest?
Ranking the IAAF world standards from hardest to easiest
Jul 3, 2017
by Gordon Mack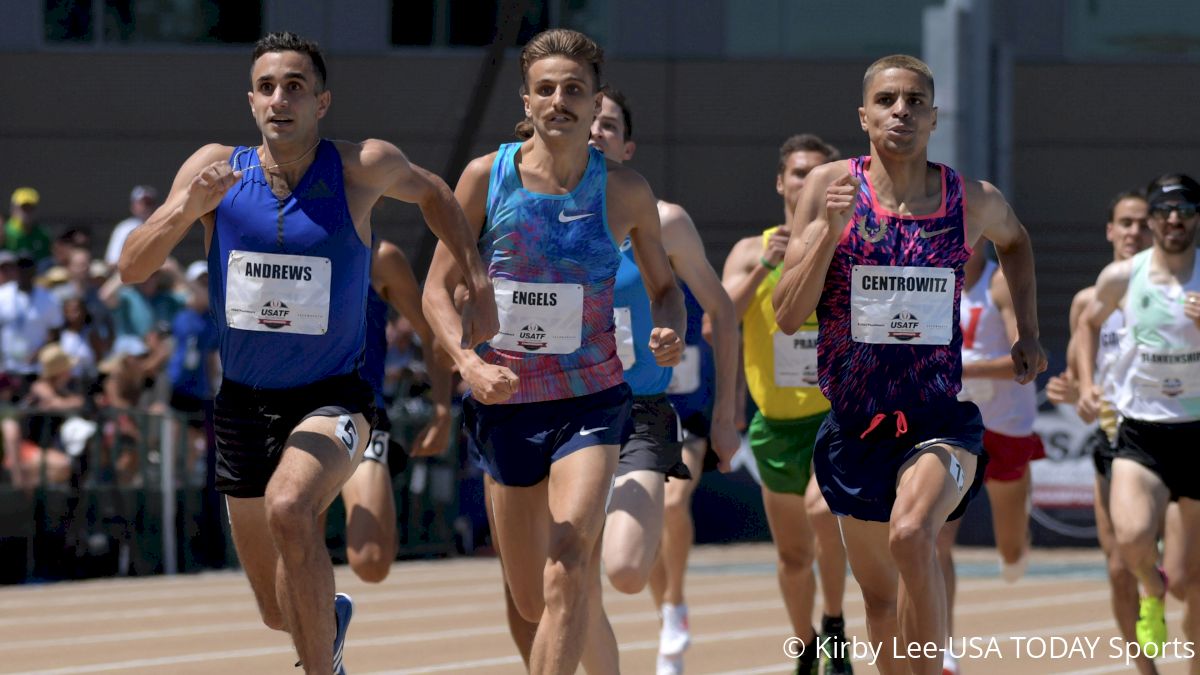 Of the 126 world team spots up for grabs this year, 17 potential qualifiers are still waiting for their official invitations due to he or she not hitting the
IAAF standard
. Most of those
17 U.S. athletes
without the standard are in the field/racewalk events. This got us thinking, which world standard is the hardest to achieve and which is the easiest?
Below is a chart of the 38 "non-road event" world standards. We were able to rank the difficulty of each standard based on how close the standard is to the 10th-best all-time world mark. We used the 10th-best all-time mark instead of the world record in order to eliminate extreme outliers.
Interestingly, the 10 hardest standards are men's events, and 10 easiest standards are field events.
| RNK | SEX | EVENT | % of 10th All-Time | 2017 Standard | 10th All-Time |
| --- | --- | --- | --- | --- | --- |
| 1 | M | 100 | 0.972 | 10.12 | 9.84 |
| 2 | M | 800 | 0.968 | 1:45.90 | 1:42.47 |
| 3 | M | 1500 | 0.967 | 3:36.00 | 3:28.81 |
| 4 | M | 200 | 0.965 | 20.44 | 19.72 |
| 5 | M | 400 | 0.963 | 45.50 | 43.81 |
| 6 | M | 10K | 0.960 | 27:45.00 | 26:38.76 |
| 7 | M | 110H | 0.960 | 13.48 | 12.94 |
| 8 | M | 400H | 0.960 | 49.35 | 47.37 |
| 9 | M | HJ | 0.958 | 2.30 | 2.40 |
| 10 | M | 5K | 0.958 | 13:22.60 | 12:48.77 |
| 11 | W | 100 | 0.956 | 11.26 | 10.76 |
| 12 | W | 1500 | 0.954 | 4:07.50 | 3:56.14 |
| 13 | W | 800 | 0.953 | 2:01.00 | 1:55.26 |
| 14 | W | 100H | 0.952 | 12.98 | 12.36 |
| 15 | M | PV | 0.947 | 5.70 | 6.02 |
| 16 | W | HJ | 0.946 | 1.94 | 2.05 |
| 17 | W | 5K | 0.943 | 15:22.00 | 14:29.11 |
| 18 | W | 400 | 0.941 | 52.10 | 49.04 |
| 19 | W | 400H | 0.941 | 56.10 | 52.79 |
| 20 | W | 3K SC | 0.941 | 9:42.00 | 9:07.63 |
| 21 | W | 200 | 0.940 | 23.10 | 21.72 |
| 22 | M | TJ | 0.939 | 16.80 | 17.90 |
| 23 | W | PV | 0.938 | 4.55 | 4.85 |
| 24 | M | LJ | 0.936 | 8.15 | 8.71 |
| 25 | M | 3K SC | 0.934 | 8:32.00 | 7:58.41 |
| 26 | W | 10K | 0.934 | 32:15.00 | 30:07.15 |
| 27 | W | TJ | 0.928 | 14.10 | 15.20 |
| 28 | W | HT | 0.924 | 71.00 | 76.83 |
| 29 | W | LJ | 0.923 | 6.75 | 7.31 |
| 30 | M | DEC | 0.921 | 8,100 | 8,792 |
| 31 | M | DT | 0.912 | 65.00 | 71.26 |
| 32 | M | SP | 0.910 | 20.50 | 22.52 |
| 33 | W | JT | 0.909 | 61.40 | 67.51 |
| 34 | M | JT | 0.908 | 83.00 | 91.46 |
| 35 | M | HT | 0.906 | 76.00 | 83.93 |
| 36 | W | HEP | 0.900 | 6,200 | 6,889 |
| 37 | W | DT | 0.839 | 61.20 | 72.92 |
| 38 | W | SP | 0.818 | 17.75 | 21.69 |