Worlds in London are finally
here
, and over the next week we'll be seeing the sport's biggest stars go head-to-head for international glory. While most eyes will be on the "big dogs" of track -- the Usain Bolts and Mo Farahs of the world -- there are several emerging talents who could spoil the party if all goes right for them. Here are some of our biggest underdog picks -- names that might not be on your radar but athletes who could impress with a medal or even an upset win with a perfect performance at Worlds.
Drew Windle (USA, Men's 800m)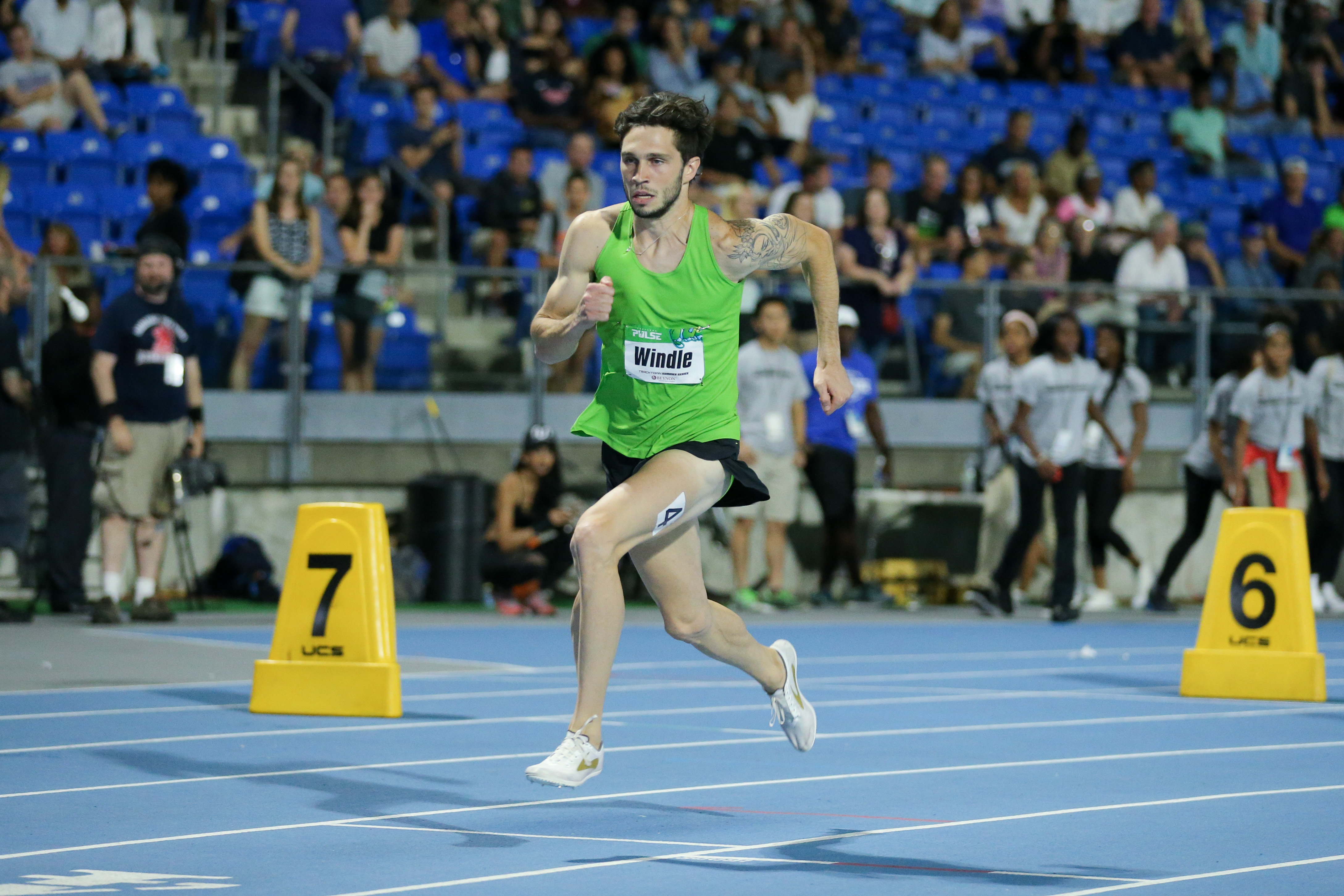 Photo: Chris Bergmann / USA Today
Drew Windle is no stranger to being an underdog. Heading in to the U.S. championships this year, he faced a field full of 1:43 and 1:44 talents plus the defending Olympic bronze medalist. Needless to say Windle -- a Division II alum who had never broken 1:45 in the 800m and had never even made it out of the semifinals of any previous U.S. championship -- was on few people's radars to make the U.S. team. But on Sunday's final, he performed his best when it mattered most, coming from near last to third in the final stretch to secure the final qualifying spot and PR in 1:44.95. On a mission to show that race wasn't a fluke, Windle has kept rolling since then, going undefeated in his two domestic races and placing fourth in the highly competitive Monaco Diamond League 800m. With
all three
of the Rio medalists
withdrawing
from Worlds this year, the event is wide open for young talents like Windle to swoop in and medal.
Selemon Barega (Ethiopia, Men's 5000m)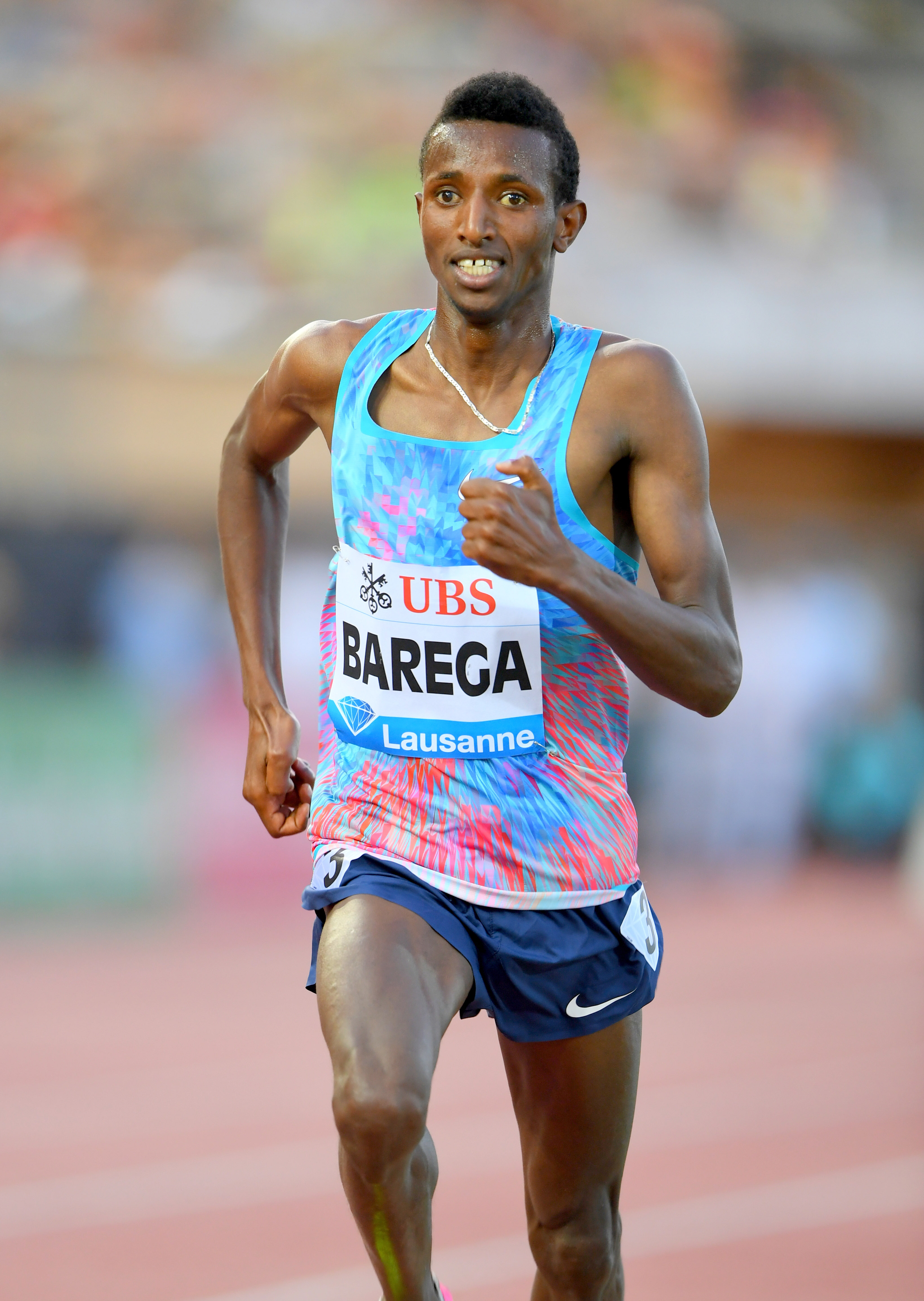 Photo: Image Of Sport
When Selemon Barega toed the line at the World Junior Championship 5000m last year, his name stuck out on the start lists. But it wasn't because he was a favorite. No, his name stuck out because he was the youngest person of 25 in the final. At just 16 years old, he was the only runner with a birth date in the 21st century, competing against mostly 18- and 19-year-old runners. Barega shocked the world at that race by running a tactical 13:21 for the win. Though making the jump to open senior competition would normally be a tough ask, Barega proved he was prepared to handle the next level at the Lausanne Diamond League this year when he came in second with a 12:55 clocking -- a time that would have been the fastest in the world in two years had the winner Muktar Edris not beaten him to the punch. Barega will be walking into Worlds again as the youngest competitor but fresher than ever and ready to attack for his first senior medal.
Joshua Cheptegei (Uganda, Men's 5000m and 10,000m)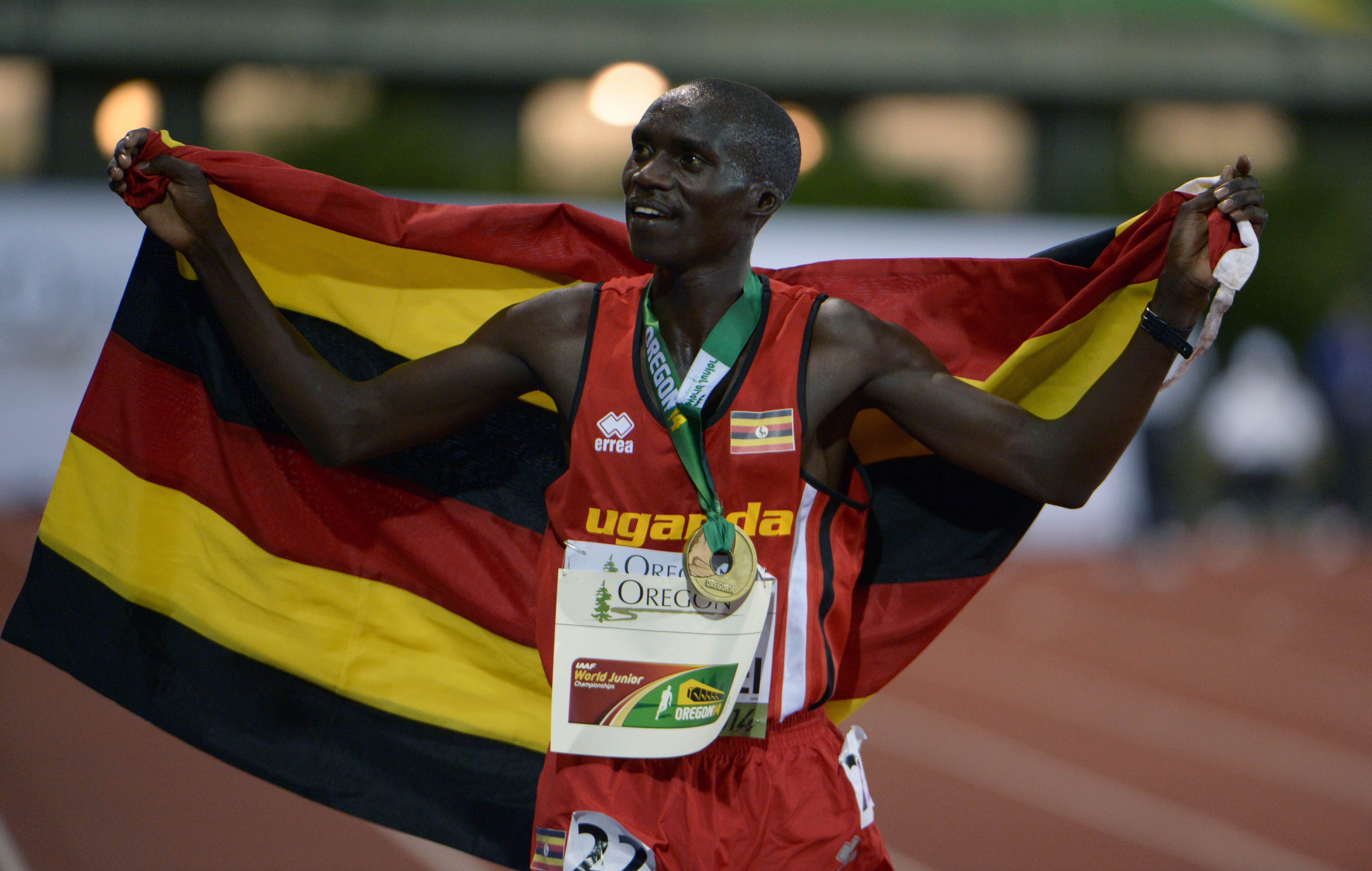 Photo: Kirby Lee / USA Today
Joshua Cheptegei, still just 20 years old, has never won a global outdoor medal for his home country of Uganda, but it's what he's done off the track that may be the best thing he's got going for him. At the 2017 World Cross Country Championships hosted on home turf in Kampala, Uganda, Cheptegei faced a steep challenge pitted against the reigning world 10K silver medalist and half marathon gold medalist Geoffrey Kamworor. With less than half a mile to go to the finish, Cheptegei sprinted away from Kamworor. It seemed his upset victory was certain until Cheptegei devastatingly collapsed and took over two minutes to stagger the last 400m to the finish. At the 2017 World Championships, Cheptegei will have a final chance to get revenge on Kamworor for a medal in the 10,000m as well as trying his hand in the 5000m afterwards. And with defending world and Olympic champ Mo Farah
admitting
that he's "not quite in the shape [he would] like to be at this stage," the door is now more open than ever for a talent like Cheptegei to take down the repeat champ.
Sally Pearson (Australia, Women's 100m Hurdles)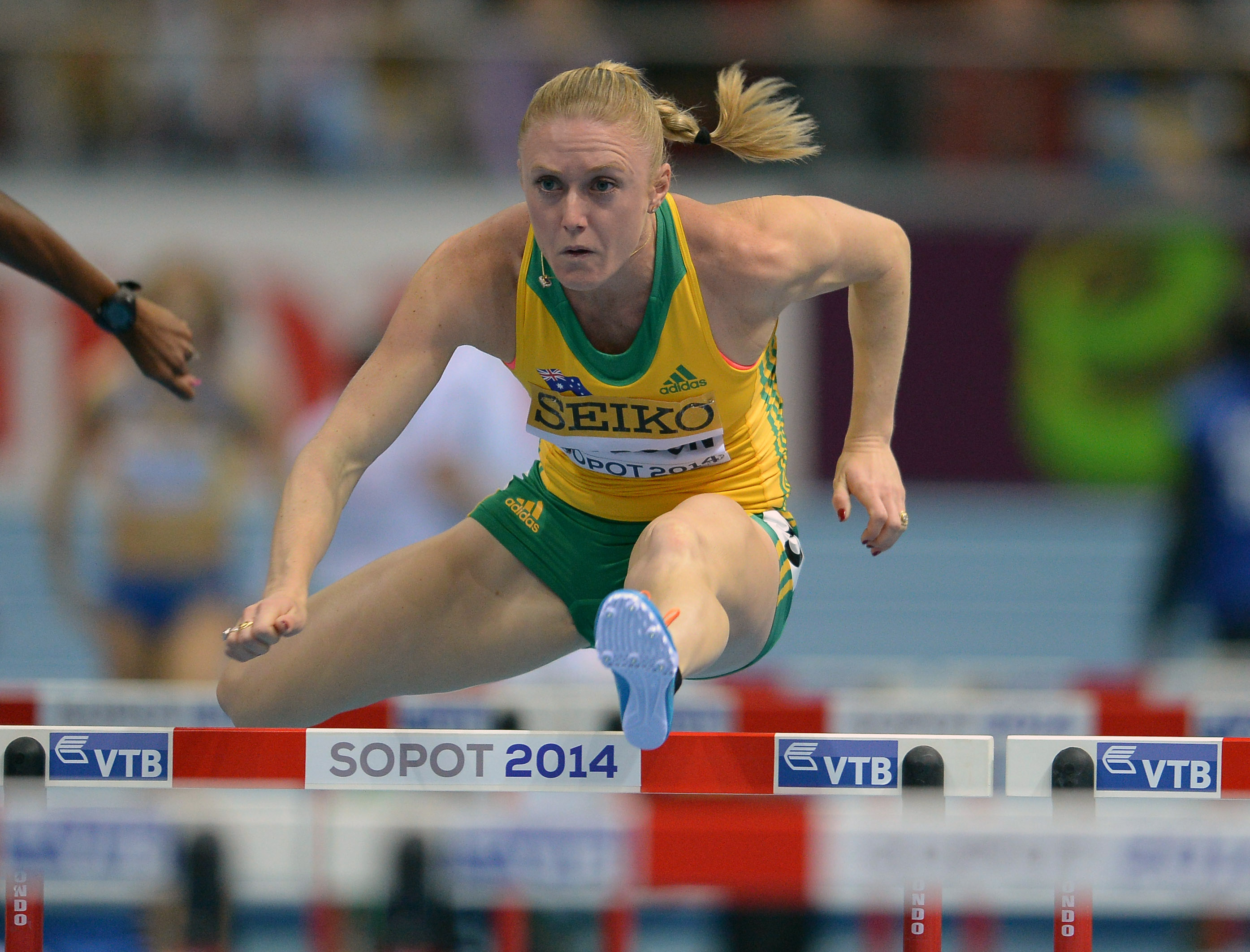 Photo: Kirby Lee / USA Today

There has been no country more dominant in one event than the U.S. in the 100m hurdles the last two years and no athlete more hungry to break up that USA quartet than Australia's Sally Pearson. Even though Pearson may seem like the "champion of old" in this event, having won the 2012 Olympics and no global championships since then, her 2017 season has seen some surprises that indicate a comeback might be possible in London. When Pearson toed the line against the greatest female hurdler in the world right now -- Keni Harrison -- in the London Diamond League 100m hurdles, nobody expected her to be near the lead, especially considering the five other Americans in her heat (Pearson was one of just three non-Americans in this race). But not only was Pearson near the lead, but she also pushed Harrison all the way to the line, finishing in a close second with a time of 12.48 that was her best ever since the 2012 Olympic final. Pearson will have one last shot against Harrison at Worlds, and she'll be hungry for her first outdoor medal since 2013.
Konstanze Klosterhalfen (Germany, Women's 1500m & 5000m)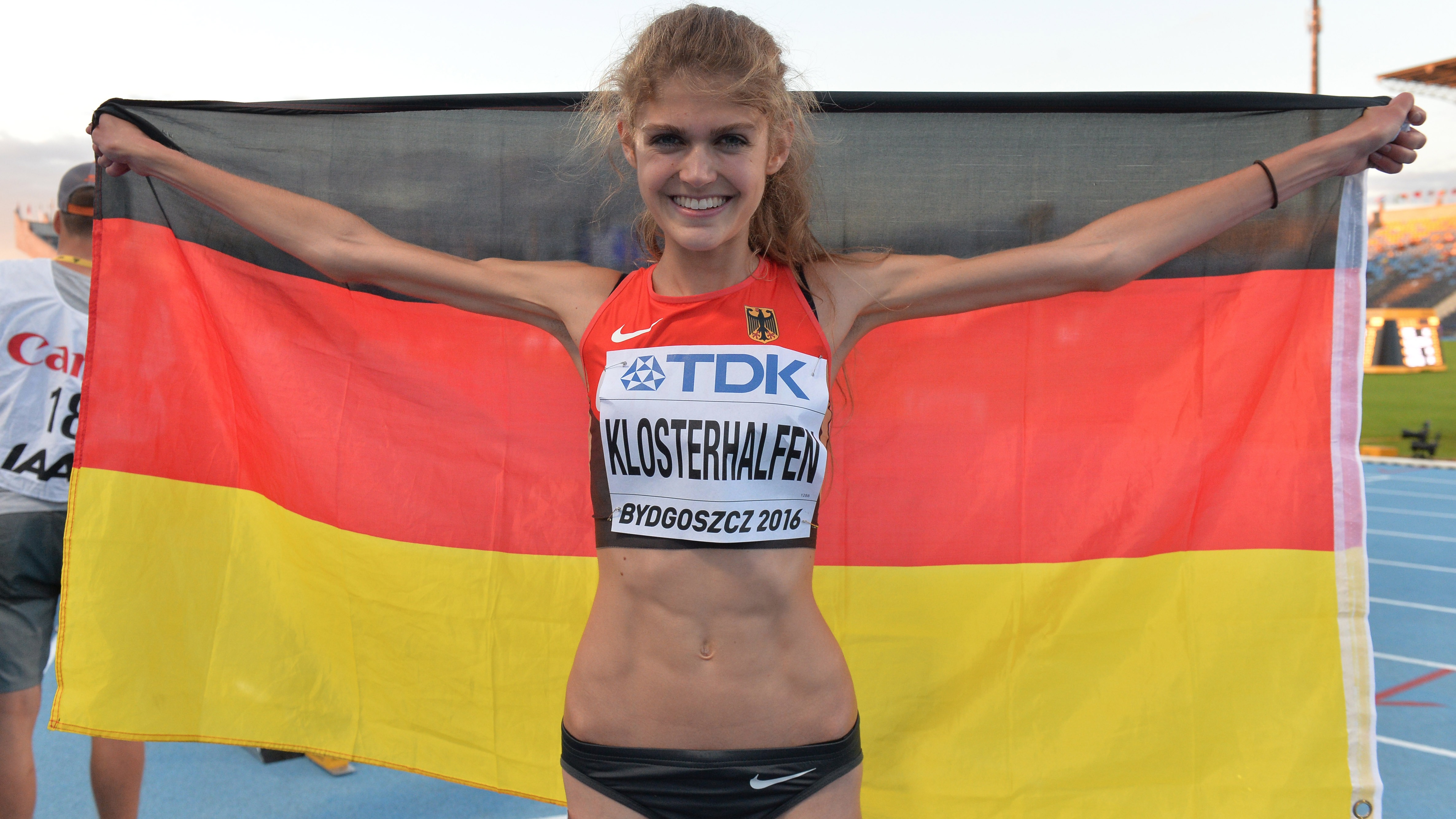 Photo: Image Of Sport
At just 20 years old, Konstanze Klosterhalfen is a rare European hope to break up the East Africans in the middle distances despite never having competed in a global outdoor championships. Her 1500m seed of 3:59.30 -- a national under-23 record -- is "just" fifth best in the world this year, but more impressive than her times is the way she runs her races. Klosterhalfen is a brazen athlete who isn't afraid to throw caution to the wind and bust out a fast pace from the gun. When Klosterhalfen split 3:59.58 at the German Championships this year, she did so winning by over 11 seconds -- more than double the winning margin of all the seed times of the women ahead of her on the world list. And Klosterhalfen hasn't just run fast over the 1500m -- she's split impressive season's bests of 1:59.65 and 14:51.38 in the 800m and 5000m, respectively, this year as well, all done by running from the front. Klosterhalfen will face the 1500m world-record holder in Genzebe Dibaba in London, but if her past performances are anything to go by, Klosterhalfen won't be afraid to stick it to the world's best in hopes of a medal for Germany.
​This article is sponsored by Nulo