2017 IAAF World Championships
Usain Bolt Loses His Last Ever Worlds 100m Race To Justin Gatlin
Usain Bolt Loses His Last Ever Worlds 100m Race To Justin Gatlin
Usain Bolt did not go out as a champion, as he lost his last ever individual race on the track to Justin Gatlin.
Aug 5, 2017
by Harry Prevor .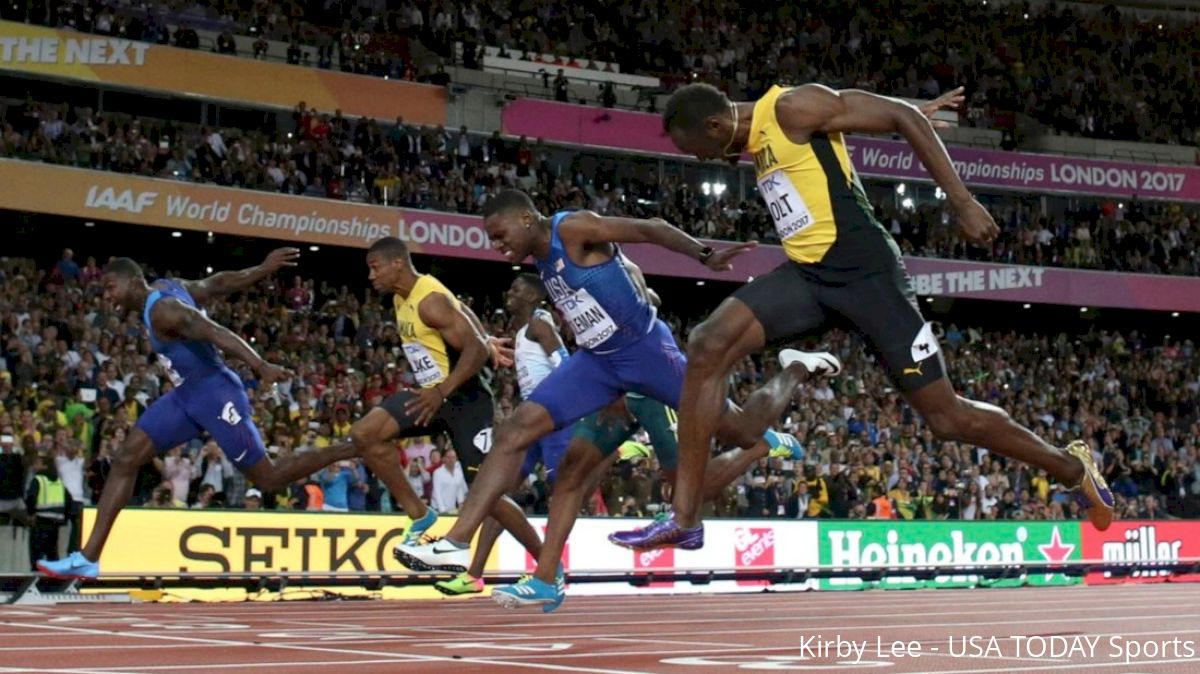 Usain Bolt may be the greatest sprinter of all time. But in his last year of competition, Bolt was not the greatest on the planet as he was defeated in the 100m final by Americans Justin Gatlin and Christian Coleman on Saturday at the IAAF World Championships in London. It marked the first final Bolt lost of any kind in over four years, spoiling what could have been a perfect ending to a storybook career.
The air was thick with tension coming in to Saturday's final. With Bolt
having lost his first ever Worlds semifinal
to U.S. upstart Coleman earlier in the day, the veil was broken, and it was clear: Bolt could be beaten. But by whom? As the iconic Jamaican settled into blocks for the last time in his life in the individual 100m with Coleman directly to his right, shivers rippled throughout the packed London stadium, knowing that whatever happened be written into history.
Bolt got off to a poor start -- his reaction time of 0.183 seconds was nearly the slowest in the race by a full .03 seconds, the only slower reaction being that of China's Bingtian Su who would finish last. But true Bolt fans know that his strength isn't in his start. He shines during his drive phase in the middle of the race, where he has reached top speeds that nobody else in the field could match.
Almost immediately, both Coleman and Frenchman Jimmy Vicaut had a step on Bolt to his left and right, with Coleman soon extending that one-step lead to a lead over the entire field. But in the last 50 meters, Bolt began to make his comeback. Would he catch Coleman, as he had done with the greatest in the world so many times before?
The answer would be no, as Coleman would edge Bolt by .03 seconds at the line. The unlikely victor, though, was not the young talent and world leader Coleman but instead the experienced Gatlin, who powered through late in lane eight unseen by most to take the golden victory over Coleman's silver. Bolt pulled through for the bronze, his first ever global 100m medal of any color that wasn't gold.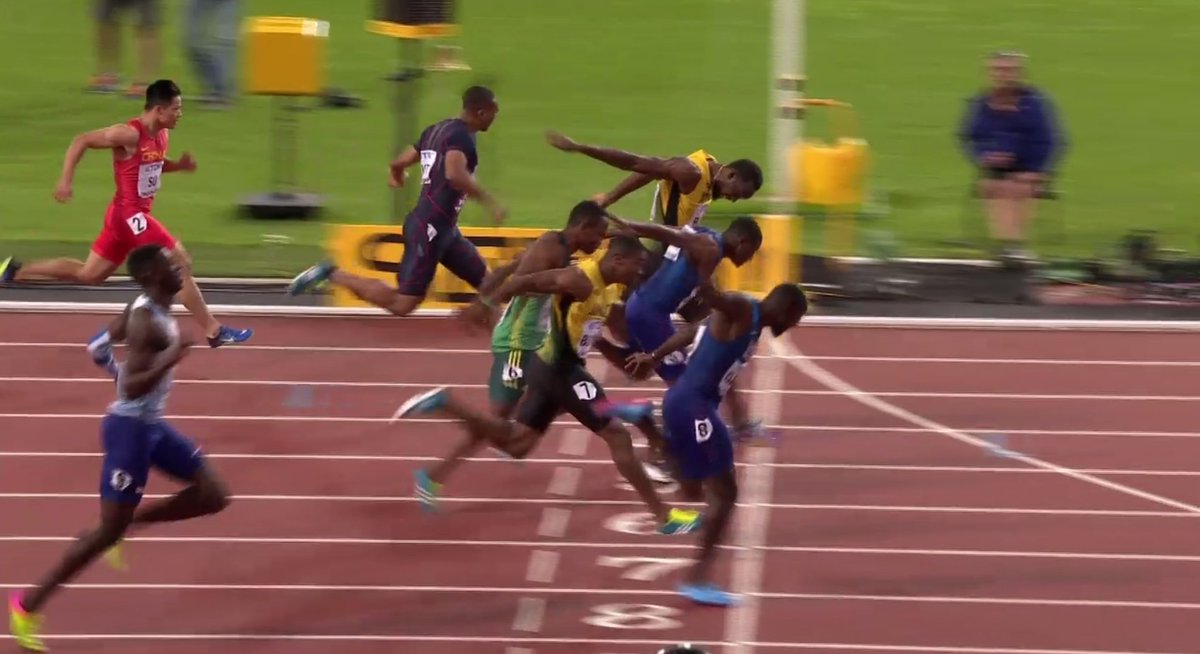 Bolt will return later in the championships to anchor Jamaica's 4x100m team on Saturday in the hopes of earning one final gold medal -- it will be the last race of his career.
Full Results: