2017 IAAF World Championships
Evan Jager Takes Bronze In Worlds Steeplechase Behind Kenyan Rival Kipruto
Evan Jager Takes Bronze In Worlds Steeplechase Behind Kenyan Rival Kipruto
Evan Jager took the bronze medal in the World Championship steeplechase.
Aug 8, 2017
by Harry Prevor .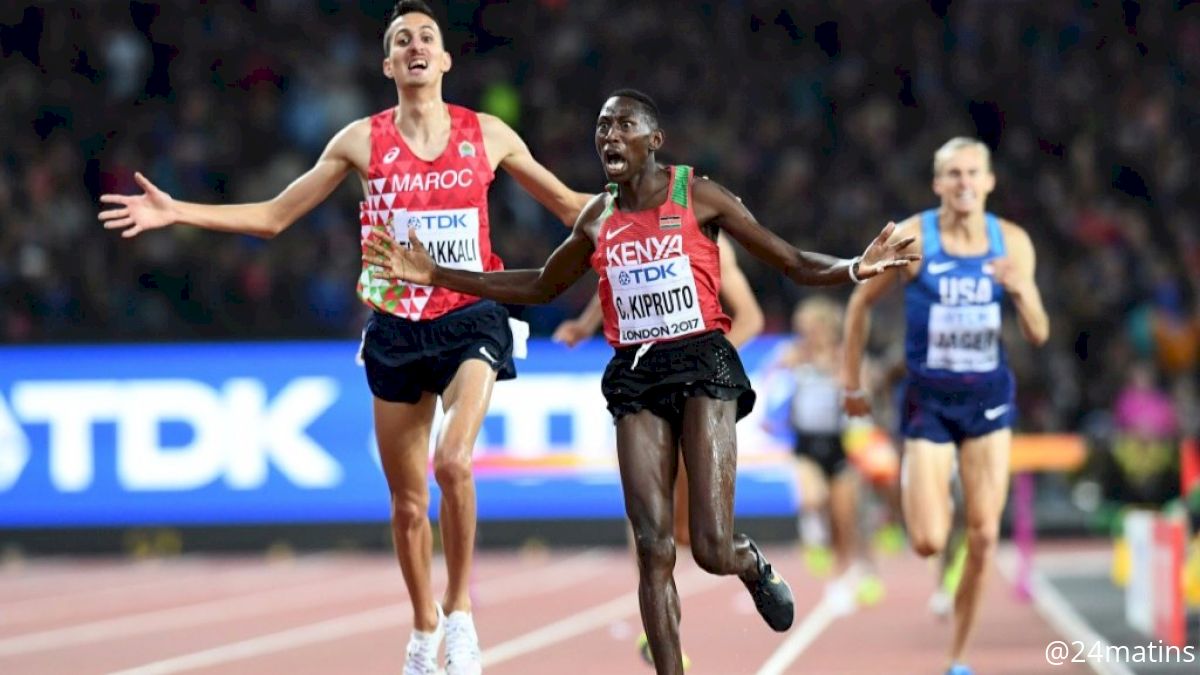 USA's Evan Jager won his second ever medal in a global steeplechase championship on Tuesday evening at the IAAF World Championships in London, behind Kenyan rival Conseslus Kipruto in 8:14.12 and Morocco's El Bakkali.
The race got out at a somewhat tactical pace, coming through the first lap in 66 seconds. A staple of the Diamond League in recent years, Kenya's Jarius Birech took the early pace, but he was quickly overtaken by the young Ethiopian athlete, Getnet Wale.
About four minutes into the race, Jager made his move. He took the lead and pushed the pace from an 8:30 tempo to 63-second laps, a pace closer to his PR of 8:00.5 and a sensible strategy for the 2017 world leader. The move worked in whittling the lead pack down to Jager, defending Olympic champ Kipruto, and El Bakalli.
With a lap to go, all three were together and it was clear that the gold could go to any of that trio.
Ultimately, Jager's early push may have proved to be too much of an effort. Down the back stretch Kipruto passed, and Jager was not able to react in the final 100m as El Bakalli sprinted away from him. The American was almost caught by Mahiedine Mekhissi of France in the last 50 meters, but he was able to edge out the reigning Olympic bronze medalist by 0.27 seconds.
Though perhaps somewhat disappointing for Jager who hoped to win his first global title following his Rio silver, bronze was still the first-ever American medal of any color in the men's steeplechase at an IAAF World Championship. Not far behind, Stanley Kebenei ran an impressive race of his own to take fifth place.
Full Results: