American Brittney Reese jumped 7.02 meters en route to a long jump gold medal at the 2017 IAAF World Championships in London, beating Authorized Neutral Athlete Darya Klishina of Russia and fellow American and Olympic champ Tianna Bartoletta, but perhaps more important than that gold medal for Reese was the message she spread after reversing her bib.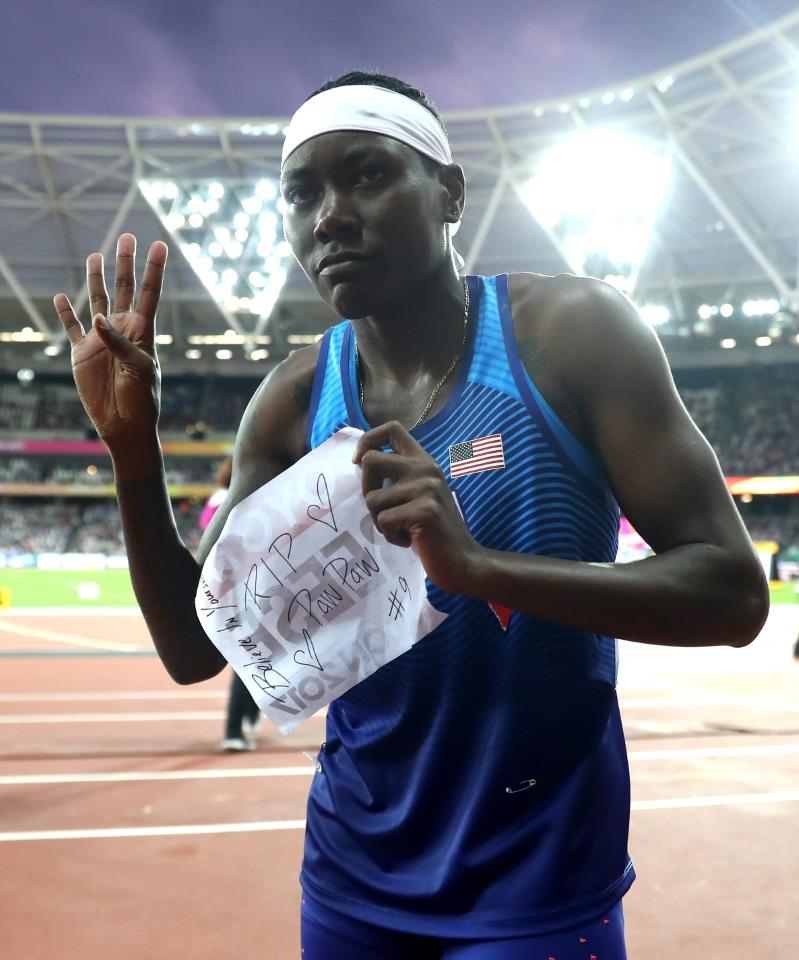 The flip side, which read "Believe in yourself / RIP Paw Paw #9," paid homage to Reese's grandfather who passed away this season due to illness. Reese
did not compete
in the TrackTown New York final in early July due to her grandfather's condition.
Reese's path to gold was far from certain through the very last round. Reese only landed two legal jumps -- the fewest of all eight finalists who were given six attempts each. Though her 7.02m attempt in round 3 looked like it could be vulnerable, ultimately none of the other finalists were able to better it. Darya Klishina, who is from Russia but competed as an Authorized Neutral Athlete, was closest with her 7.00m leap in round 5, but at just two centimeters away she had to settle for the silver medal.
One giant leap and the for @usatf's @DaLJBeast in the long jump.

It's her fourth #IAAFworlds outdoor title! pic.twitter.com/zJMJSk7x4y

— IAAF (@iaaforg) August 11, 2017
Tianna Bartoletta, the reigning Olympic gold medalist and the only other American to make the top eight, saved her best for last with a 6.97m leap that was good enough to take the bronze from Ivana Spanovic of Serbia.
Full Scorecard: