The annual Brooks Memphis Twilight is back to kick off the 2017 cross country season with highly anticipated debuts from the middle school to the collegiate level. The action begins at 5:30 PM ET on Saturday night at the Mike Rose Soccer Complex in Memphis, Tennessee.

On the collegiate men's side, the Memphis Twilight will feature the fall debuts of several talented standouts from No. 25 Middle Tennessee State and No. 24 Ole Miss.

All-American Jacob Choge will lead the Blue Raiders after competing in both the 5K and 10K at the NCAA Outdoor Championships in June. Last spring, Choge notched blazing personal bests of 28:42 in the 10K and 13:39 in the 5K. Prior to track season, he captured an All-American finish at the 2016 NCAA Cross Country Championships; he looks ready to improve on the finish this fall.

Last fall, FloTrack's Gordon Mack wrote an article making the case for Choge becoming the next Edward Cheserek, the recent graduate of Oregon who left with 17 NCAA titles to his name. Choge has yet to win an NCAA title, but the talent is undeniable. Last fall, he finished runner-up to Louisville All-American Edwin Kibichy twice and defeated UTEP's Jonah Koech by 11 seconds to win his first Conference USA Championship. He went on to lead the Blue Raiders to the team's first NCAA championship bid, in which he placed 40th overall -- the first cross country All-American finish in school history. This fall will mark Choge's second cross country season and another strong chance at making program history.

He's joined by teammate and middle distance standout Sampson Laari, who is making his fall debut after a stunning indoor track season. In March, Laari finished third in the mile at the NCAA Indoor Championships and set a personal best of 3:58. He went on to run a personal best of 3:42 in the 1500m during outdoors, but was unable to make it to the NCAA finals after placing seventh in his heat of NCAA east.

Related: FloXC Countdown: #25 Middle Tennessee State Men

The men of Ole Miss have entered several of their stars as well. Sean Tobin goes into the fall after a stellar summer track season. He notched personal bests of 3:41 in the 1500m and 3:57 in the mile, as well as a victory at the Irish national championships. He was also a member of the squad that won the NCAA indoor distance medley relay. Fifth-year senior Ryan Manahan should also make an impact on the team after running an 800m personal best of 1:46 in the heats of the 800m at the USATF Outdoor Championships.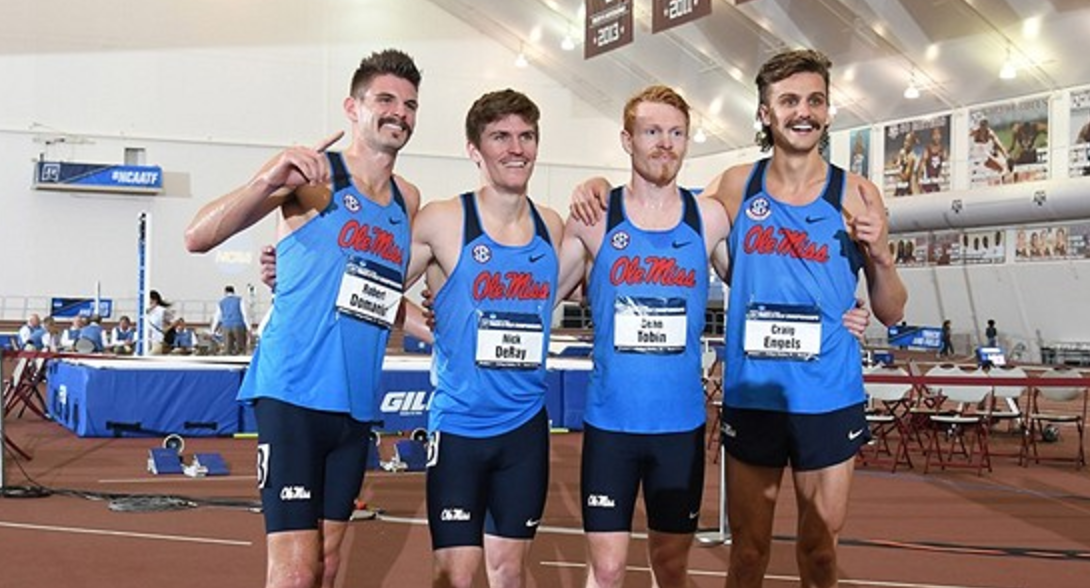 Along with veteran stars, the Ole Miss squad could also be debuting freshman phenom Waleed Suliman. Suliman comes to Ole Miss after earning a fifth-place finish in the Brooks PR mile where he set a personal best of 4:04. During his senior year, he also placed 24th at the Foot Locker Championships.

Related: FloXC Countdown: #24 Ole Miss Men

In the collegiate women's race, NCAA qualifier Agnes Abu is scheduled to compete for Middle Tennessee State after running the 800m at the NCAA indoor and outdoor championships this past track season.

Abu notched an 800m personal best of 2:02 at the Mt. SAC Relays in April and went on to place seventh in her heat of the 800m at the NCAA Outdoor Championships. She also ran a Ghanian national record and personal best of 4:17 in the 1500m.

The women's race will also feature local professional star Lauren Paquette. The Brooks standout had an impressive track season which included a fifth-place finish in the 5K at the USATF Outdoor Championships where she missed making the world championships team by two spots. Paquette also recently notched a third-place finish and an outdoor personal best of 8:56 at the Cork City Sports 3K.

Paquette easily won the women's race last year and should continue her streak this Saturday.



FULL MILESPLIT HIGH SCHOOL PREVIEW HERE