Inspired By XC Origins, Hansons-Brooks Put U.S. Distance Back On The Map
Inspired By XC Origins, Hansons-Brooks Put U.S. Distance Back On The Map
The Hansons-Brooks project used its cross country origins to put Team USA distance running back on the map, with Olympians like Brian Sell.
Dec 7, 2017
by Hunter Sharpless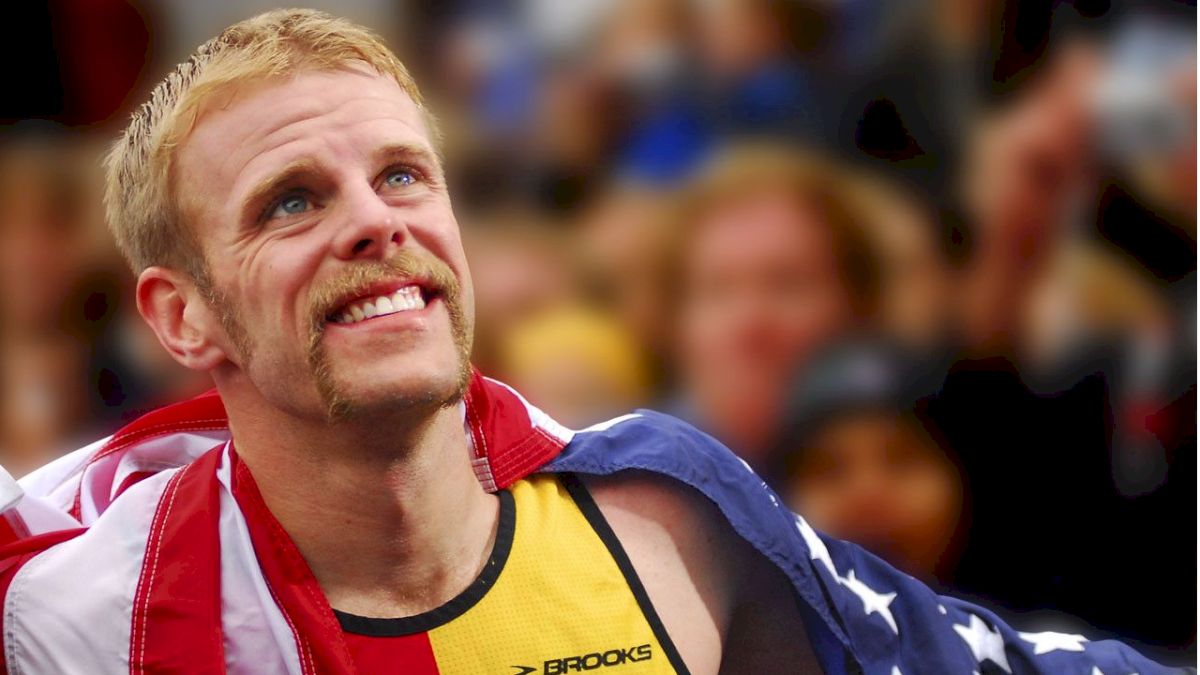 By Taylor Dutch
There is tremendous power in group training for long distance running.
Coach Kevin Hanson has seen this effect firsthand with the origin story of own team, the Hansons-Brooks Original Distance Project. The camaraderie of cross country and the success that followed are the roots from which the group's identity was formed.
Eighteen years later, the Hansons-Brooks team is still finding its unity at the meet that started it all: the USATF National Club Cross Country Championships.
In 1999, Hanson and his brother Keith made a fairly unprecedented decision to form a training group funded by the money they made at their own running shoe stores in Rochester Hills, Michigan. The Hansons provided free training, housing, health insurance, and flexible jobs at the running store to athletes who wanted to be part of the Hansons Running Shop team. Prompted by the United States' lack of success on the international stage in distance running during the 1990s, the Hansons wanted to find a way to improve the state of the sport and felt that group training was the best way to help create a resurgence.
"In the '90s, we were at an all-time low in distance running," Hanson told FloTrack in a phone interview. "People hear that all the time, but they don't understand. If you go through and you look, there was never two Americans in the top 10, men or women, in Boston, New York, Chicago. We started in '99 because we had seen how bad it was, and then in 2000 we only sent one American male and one American female in the marathon to the Olympic Games because that was all that had the standard. You look at that now, and you just laugh at how ridiculous that is.
"We had seen how bad it was and we thought, we own a few stores, we're starting to make some money, neither of us needed a cottage or a boat," he said. "I would rather invest in our sport than anything else.
"There was no reason why we should be a doormat on a global scale, so that was our motivation."
The team aspect of cross country proved to be the perfect stage for a group in search of an identity in the sport. The team's first club cross country championship is a perfect example of the tight-knit team mentality that has prevailed with the Hansons' squad.
In 1999, the team competed with just five runners, one being coach Hanson who at the time was 39 years old; he still finished fifth overall. They didn't have enough bodies to score a full squad or enough money to send someone else, but they made it work with Hanson as a contributor.
He scored as the fourth man in 56th place and even beat his own athlete Clint Verran who went on to compete on four world championship teams for the United States. Hanson still likes to playfully remind Verran of this fact, a reminder of relationships that last long after running days end.
Happy birthday to one of our first ever #HBODP athletes. Thank you @ClintVerran for your continued dedication & loyalty to the program. pic.twitter.com/nfyxf4pti1

— Hansons-Brooks ODP (@HansonsDistProj) May 17, 2017
"It's different than almost any other sport. The team becomes bigger than anything in cross country, and I just love that," Hanson said.
In 2001, the Hansons Shop won its first club cross country championship against a highly favored Nike Farm Team coached by Frank Gagliano. As Hanson remembers, they took the "little guy approach" against a Nike-funded major program. The unsponsored Hansons Shop team of Richard Brinker, Emry Carr, Brian Sell, Joseph Gibson, and Jason Hubbard beat the powerhouse Nike Farm Team in a tiebreaker with just 40 points. That victory was a game-changer for the group.
"Not just being able to run with them, but to beat them was a big deal for us," Hanson recalled.
"Club cross became a big deal for team identity. It was kind of a way for us to get our name out there because we were trying to recruit other athletes. We were providing housing, health insurance, and so on, but we were doing it all without a sponsor. Keith and I were just doing it with the stores."
More racing success followed and the running community started to take notice, particularly after the Wall Street Journal published a feature about the group. Several running shoe brands also paid attention and wanted to be involved as sponsors. Ultimately, Brooks was the company that matched the group's interests, and in 2001 the team became known as the Hansons-Brooks Distance Project.
"The Wall Street Journal noticed us because of what we did at the club championships," Hanson said. "So, we're kind of getting back to where we really started. We've got a good group of youngsters this year that are all pretty fresh out of college and are excited for a cross country season."
Your @BAA Mayor's Cup 5k team champions:@ChelseaBlaase 3rd@des_linden 5th@oliviagpratt1 6th@annemarieblaney 12th@melbrender 19th pic.twitter.com/CE6RgZVlDj

— Hansons-Brooks ODP (@HansonsDistProj) October 22, 2017
This year's team includes several talented NCAA All-Americans. On the women's side, Anne-Marie Blaney, Chelsea Blaase, Rachele Schulist, and Olivia Pratt joined the group after graduating in the spring with impressive NCAA resumes, while the men's team recently welcomed Division III standout Ian La Mere and DI stars Trent Lusignan, Ryan Mahalsky, and Caleb Rhynard. Three-time Olympian Dathan Ritzenhein also joined the group in July but won't be competing at the club championships this Saturday.
"The team becomes bigger than anything."
With so many new, young faces, Hanson felt that the club cross country championships would be the perfect opportunity for the team to work together in the sport that has already given the group so much.
"Cross country is the ultimate team sport. Everyone is important. It was very visible even at NCAAs [DI Cross Country Championships] this year. You see the top guys from Northern Arizona standing in the shoot looking back to see where the rest of the team is…. it's such a team event," Hanson said.
"That doesn't happen in a road race. We really wanted to get back to that cross country camaraderie aspect, because we really enjoy that ourselves."