They call it the "Big Meet" for a reason.
Annually, dozens of teams across all three NCAA Divisions and the NAIA descend on Allendale, Michigan, to throw down on Grand Valley State's blue 300-meter track, and this year's lineup features NCAA All-Americans, Division II champions, USATF finalists, and even a 2017 World Outdoor Championships qualifier.
With stout competition, an oversized track, and perfect midseason timing, it's safe to say the table is set for PRs, NCAA-qualifying marks, and possibly a world indoor standard.
The two-day event kicks off tomorrow with the invitational section of the meet and continues through Saturday with the open section.
WATCH LIVE ON FLOTRACK | ENTRIES
There's a lot going on at this year's Big Meet, so we broke down some of the top storylines to follow.
Women's 800m
Who: Emily Richards, Ohio Northern; Jessica Parker, Marquette
When: 5:35 PM ET
Why: Richards rose to prominence last summer after a whirlwind junior season that saw her reset the Division III 800m record, reduce her PR to 2:00.62, and qualify for the 800m final at the 2017 USATF Outdoor Championships. For her DIII heroics, Richards has been compared to Williamette alumnus Nick Symmonds, and if she continues on this upward trajectory, she very well could follow in his footsteps to a professional contract.
Rachel Weber, an Ohio State graduate and two-time second-team All-American with a 2:02.67 PR, was expected to be there to challenge her, but she recently scratched. But don't count out the No. 3 seed, Marquette's Jessica Parker; the senior knocked almost 10 seconds off of her PR last season to lower it to 2:06.97.
Watch Richards race to a new Division III 800m record: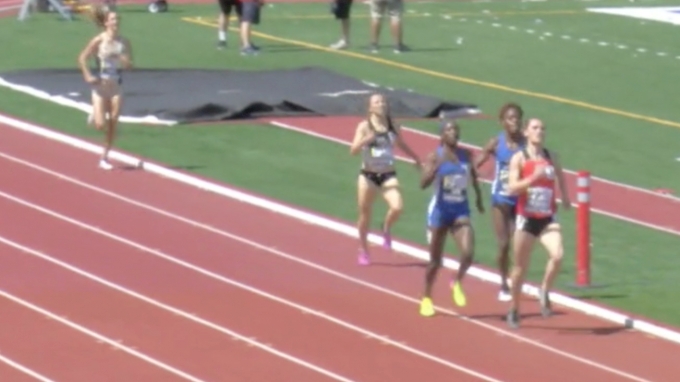 Women's Shot Put
Who: Danielle Bunch-Hill, Nike
When: Following men's shot put at 2 PM ET
Why: Purdue product Bunch-Hill booked her ticket to London for the 2017 IAAF World Outdoor Championships last summer when she decimated her previous PR by more than a foot to finish second at USATF outdoor nationals behind Raven Saunders and ahead of Michelle Carter with a distance of 19.64m. The 26-year-old's appearance at this weekend's GVSU Big Meet will mark her second competition of the year.
In January, she opened her season in West Lafayette, Indiana, with a 18.03-meter throw — just shy of the 18.20m standard to qualify for the 2018 World Indoor Championships in Birmingham, U.K. You can bet she'll be taking aim at — and possibly securing — the standard this Friday.
Men's 3K
Who: James Ngandu, Tiffin; Jonathan Dahlke, Mount Olive; Grand Valley; Bastian Grau, Southern Indiana
When: 7:15 PM ET
Why: Ngandu, the 2017 NCAA Division II Cross Country champion, hasn't lost an individual race since his cross country season opener, and it doesn't look like he's slowing down anytime soon. He ran his indoor 5K PR, 13:57.21, in December, and owns a 3K PR of 8:03.29.
After Ngandu, the race gets a little tigher: Dahlke, a steeplechaser who finished sixth at the 2017 DII NCAA XC Championships, has a 8:07.14 PR, and Grau, the 2017 NCAA DII Indoor mile champion, has a 8:09.76 PR. Only 1.76 seconds separates the third through seventh seeds, which should foster a productive environment for those chasing the 8:06.36 DII automatic-qualifying mark.
Watch Grau win the 1500m at the 2017 Hillsdale College Gina Relays by running 3:46 solo: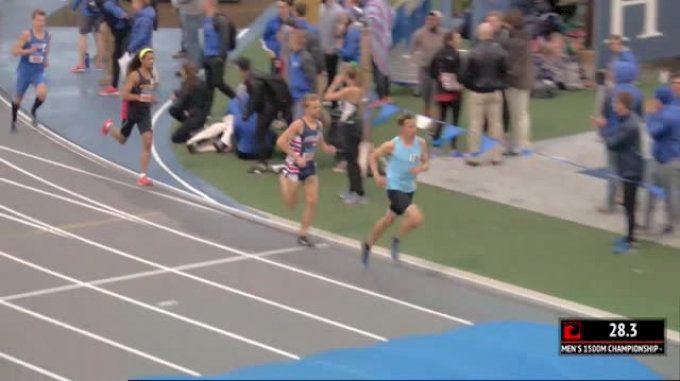 Men's Mile
Who: Derrick Williams, CSU-Pueblo; Luke Julian, Colorado School of Mines; Daniel Michalski, Cedarville; Hlynur Andresson, Eastern Michigan; Zach Panning, Grand Valley State
When: 4:30 PM ET
Why: Although the top two seeds are based on altitude-converted marks, this field should still foster a quick race. Williams, the top seed, ran 4:07.83 last week at the CU Invitational in Boulder, Colorado, which converts to 4:01.79. His sea-level PR is 4:05.67, which he ran at the 2015 GVSU Big Meet. Julian, a freshman, ran 4:15.84 in Golden, Colorado, last week, which converted down to 4:04.40.
The third-fastest seed, 2017 NCAA DII steeplechase champion Michalski, set his 4:04.66 PR last week in Akron, Ohio. Andresson, the 2017 Mid-American Conference XC champion, and Zach Panning, the 2017 NCAA DII runner-up, round out the field's top five. Only six athletes have achieved the DII automatic-qualifying mark of 4:02.59 so far this year, so many of these entries will be chasing that standard on Friday.
We caught up with Michalski after he won the 2017 DII steeplechase title: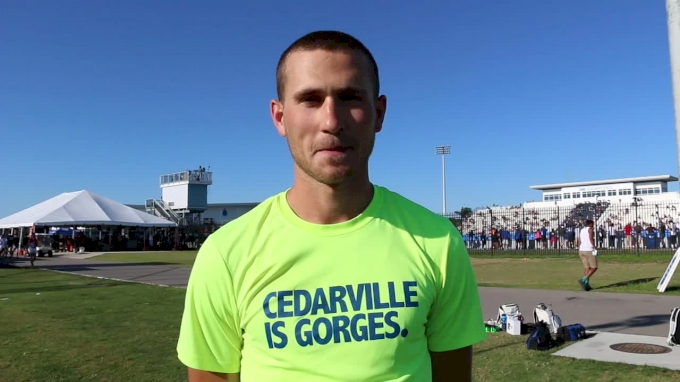 Myles Pringle
Events: 60m (1:30 PM ET prelim), 200m (6:30 PM ET), High Jump (after women start at noon), 4x400m Relay (7:50 PM ET)
Why: Yes — this guy is so good at so many events that he gets his own section. Pringle, the reigning DII Outdoor 400m champion, owns a 45.77 PR, but won't compete in his marquee event this weekend. Instead, he's opting for some shorter events to hone his speed heading into the championship season. You'll be seeing a lot of the Ashland junior this Friday: he's seeded ninth in the 60m (6.89), fifth in the 200m (21.28), fourth in the high jump (2.17m), and fourth in the 4x400m relay (3:12.59).
Hear from Pringle as he explains which workouts helped him crack 46 seconds in the 400m: