IAAF/Trinidad Alfonso World Half Marathon Championships Valencia 2018
Bernard Lagat Is The Accidental Athlete At IAAF World Half Marathon
Bernard Lagat Is The Accidental Athlete At IAAF World Half Marathon
43-year-old Bernard Lagat surprised himself to make the Team USA roster for the IAAF World Half Marathon Championships this weekend.
Mar 23, 2018
by Johanna Gretschel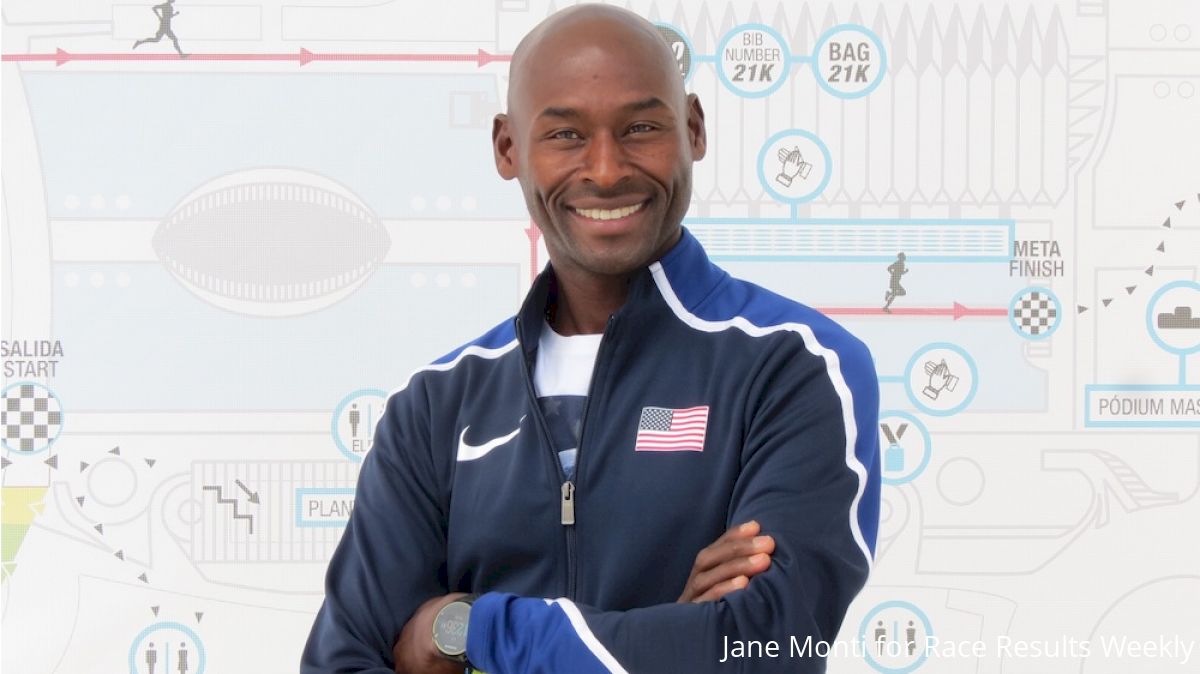 By David Monti, @d9monti
(c) 2018 Race Results Weekly, all rights reserved

VALENCIA (23-Mar) -- After turning 43 last December, two-time Olympic medalist Bernard Lagat did not think he would make another appearance at an IAAF World Championships. Beginning with the IAAF World Championships in Athletics in 2001, Lagat had qualified for 11 world championships, both indoors and outdoors, and had won three indoor titles and two outdoors. Although still competing, he was largely viewed as a "legend" athlete racing here and there for his own satisfaction in the twilight of his career.
FloTrack subscribers in Canada can watch the IAAF World Half Marathon Championships on Saturday HERE!

Almost exactly a month later, the five-time Olympian from Tuscon, Ariz., lined up for the Aramco Houston Half-Marathon, a distance he had only run twice before. On an unusually cold Texas winter day, he kept an even pace and clocked a personal best and American over-40 record of 1:02:00, finishing in 15th place. He had no idea that his mark would qualify him for his 12th world championships, and his first as a road runner.

"It is a surprise," Lagat told reporters here today at an outdoor press conference held at the finish line in the Ciudad De Les Artes y la Ciencias (City of Arts & Sciences) in the Jardin del Turia, Valencia's huge park in the center of the city. "I think I used that word, like it was an accident. A lot of athletes were asking me in Houston, 'hey Bernard, are you trying to get the team?' And I said, 'look and see who is running here. Everybody is running. Therefore I'm just here to run a personal best.'"

Under USA Track & Field's selection process, Lagat was actually sixth on the list (a full team is five athletes per gender). But two athletes above him, Christo Landry and Haron Lagat, were unable to accept their team spots, elevating Lagat to #4 on the list.

"I wasn't looking into running the world championships," Lagat admitted. "But then, that position made me fourth in the United States, and I said, 'wow.' They gave me the invitation and I said I'm taking it. I was really, really excited to be here."

Lagat, who is the second-oldest competitor in the men's field (the oldest is 43 year-old Maurice Turnock of Gibraltar who was born seven months before Lagat), doesn't relish the half-marathon distance, at least not yet. He admitted that tomorrow's race was going to hurt.

"It's painful from mile-two," Lagat said. "Since mile number two it starts to get painful. Mile-one is OK. I can run with these guys at 4:32, no big deal. I have 3:47 (personal best for the mile); so I can brag about that. The pain starts towards the half. As you keep going you just see everyone starting to leave you, and you're on your own."

If the weather cooperates, Lagat could improve his personal best, but beating Haile Gebrselassie's world over-40 record of 1:01:09 would be a tall order, Lagat said.

"It's going to be a tough one," he said.

Nonetheless, Lagat plans to be as competitive as possible. That's just how he's wired.

"It is a big challenge for me, but I still have that competitive nature for myself," Lagat said. "I always want to go out there and do the best that I can. We'll see tomorrow how I'm going to fare."