Mondo Duplantis broke his own world junior record in the pole vault today with a 5.92m/19-5 clearance at the 91st Clyde Littlefield Texas Relays in Austin.
His prior record was 5.90m, which he set at last year's edition of the Texas Relays. Duplantis, a senior at Lafayette High School in Louisiana who will attend LSU next year, placed third in the men's elite section behind world record holder Renaud Lavillenie of France and 2015 world champion Shawn Barber of Canada.
Watch Mondo's world junior record below: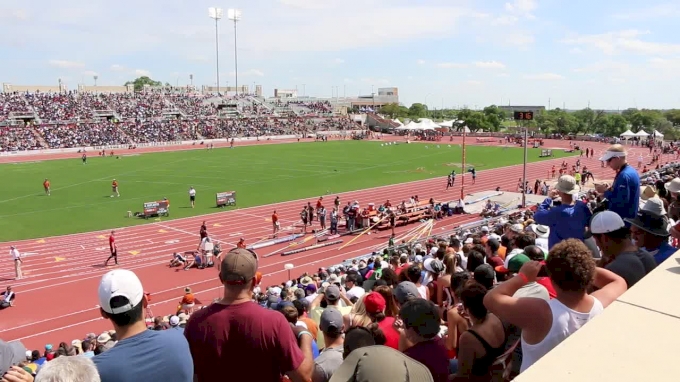 Lavillenie and Barber also posted a day's best clearance of 5.92m.
Duplantis' series included first-try clearances over 5.47m/17-11.25 and 5.72m/18-9.25.
When Lavillenie sailed through clean jumps at 5.82m and 5.92m, Duplantis had to bypass his PB (5.90m) to keep pace with the reigning world indoor champion.
Barber successfully cleared his first attempt at 5.92m, but Duplantis missed his first two attempts. He made it on his third and final try to set the world junior record.
The three top men passed 5.97m to chase the elusive six-meter mark, specifically, 6.02m. No one successfully cleared that height and Lavillenie won the competition with the cleanest record of the day.
Duplantis was almost forced out of the competition due to a conflict with the Louisiana High School Athletic Association. He was cleared to compete against the pros earlier this week.