2018 USATF Outdoor Championships
6 Weird Things That Happened The Second Day At USAs
6 Weird Things That Happened The Second Day At USAs
The 2018 USATF Outdoor Championships in Des Moines, Iowa, had a few weird things happen on day two of competition.
Jun 23, 2018
by Gordon Mack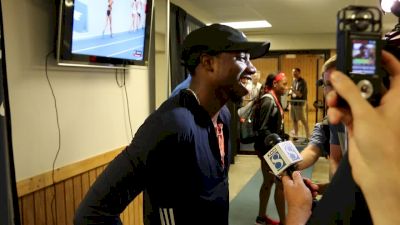 Day two of the 2018 USATF Outdoor Championships is in the books! If you missed any of the action, click here for a full play-by-play, and here for the full results. Below are our top six things that happened on Friday.
1) Noah Lyles takes over the world
100m world leader, Mike Rodgers randomly scratched the 100m semifinals, however moments later Noah Lyles tied the world lead in the semis running 9.89 (+0.7 m/s) then went onto lower the world lead to 9.88 (+1.1 m/s) in dramatic fashion closing on Ronnie Baker in the final 25 meters.
NOAH. FREAKING. LYLES.
9.88 world lead and breaks the stadium record to win the US 100m championship! pic.twitter.com/JU9ZDy5ynI

— FloTrack (@FloTrack) June 23, 2018
That final 50m of Noah Lyles' 9.88 ?pic.twitter.com/BVzubGMElw

— FloTrack (@FloTrack) June 23, 2018
2) The NCAA takes over the women's 100m
62.5% (5 out of 8) of the women in the 100m final ran in the NCAA this year, with the top two finishers being LSU's Aleia Hobbs (10.91) and San Diego State's Ashley Henderson (10.96).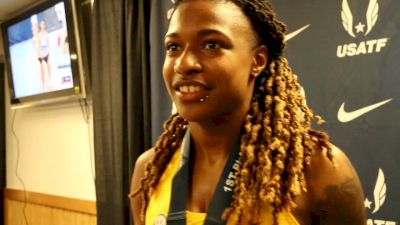 3) Under the radar kick
Brandan Lasater quietly had the best kick of the day, going from last to second in the final 75 meters in his 800m semifinal.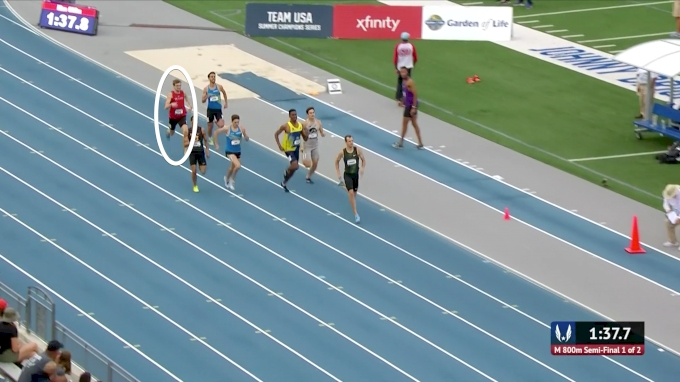 4) Useless rounds
The women's 100m hurdles kept to the three round format despite only having 18 athletes as a result the first round eliminated just two people! (18 -> 16 -> 8) In our opinion they should've just had two rounds and go 18 -> 8. If the NCAAs can go 24 -> 8, USAs can go 18 -> 8.
The #USATFoutdoors women's 100H prelims successfully eliminated 2 runners! pic.twitter.com/Pp8xubltYZ

— FloTrack (@FloTrack) June 22, 2018
5) Watching an empty track
There was over an hour break in the middle of the meet with no track races, due to the women's 400m hurdles first round being cancelled.
6) 2018 is not the same as 2017
The top two finishers at last year's championship in the men's 400m hurdles failed to make the final this year. Eric Futch was 6th in his semifinal and Michael Stigler was a DNS.