Create a free account to unlock this article!
Get Started
Already a subscriber? Log In
With Foot Locker, the European XC Championships and some early season indoor track events all happening over the weekend, it was particularly unique and busy few days in the running world. If that wasn't enough, Edward Cheserek messed around and ran the fastest mile ever on Hawaiian soil to win his second-straight Merrie Mile in Waikiki in a photo finish.
Here were the highlights from the second weekend in December:
France's Jimmy Gressier secures his spot in the meme fail Hall of Fame
Let there be no doubt that Frenchman Jimmy Gressier's epic fail at the finish line of the men's U23 race at the European XC Championships on Sunday, to be referred to from here on out as the Spillburg in Tilburg, was the peak moment of the weekend:
Smh France... pic.twitter.com/7xSnsnbuBc

— FloTrack (@FloTrack) December 9, 2018
The double flag victory celebration was a fantastic show of patriotism in theory, but his execution left a oui-bit to be desired. All told, however, Gressier won his second-straight U23 Euro XC title on Sunday in 23:37.
Upstart Sydney Masciarelli kicks down Katelynne Hart at the line in epic Foot Locker girls race
Credit goes to Foot Locker champion Sydney Masciarelli of Connecticut and close runner-up Katelynne Hart from Illinois for producing a battle in Balboa Park that made me forget that the nation's top prep, Katelyn Tuohy, wasn't even in the race.
The junior Hart led for 4800m in a gutsy effort, but the upstart sophomore Masciarelli, who ran her first cross country season this fall, showed incredible finishing speed to run the fastest winning time (17:00.3) since Aisling Cuffe's 16:53 in 2010. Out of nowhere, she is suddenly high school running's next big thing behind Tuohy.
What. A. Finish. ? pic.twitter.com/DNcqgbLVDz

— MileSplit US (@milesplit) December 8, 2018
The collegiate leader in the 400m belongs to junior college freshman Kenny Bednarek
The first collegiate sub-46 400m of the 2019 indoor season (even though it's still 2018) belongs not to an SEC sprinter or even an NCAA athlete. Instead, it was Indian Hills CC freshman Kenny Bednarek who went 45.93 on Friday on Northwest Missouri's 300m track, his first time under 46 seconds.
*Correction* Make that 45.93 for Kenny Bednarek pic.twitter.com/D1tdWcp2bU

— Indian Hills XC/TF (@IHCCrunning) December 8, 2018
The most impressive fact of Bednarek's run was that he did it essentially in a solo time trial. He won his heat by over 2.5 seconds.
Edward Cheserek continues to cash in, runs fastest mile in Hawaii history
King Ches' 2018 outdoor season was squashed by an injury, but if his last three road victories are any indication, Cheserek is ready for a big 2019 campaign.
After winning the inaugural Brooks Beasts Desert Throwdown mile on Nov. 11 ($5,000) and then breaking the course record at the frozen Manchester Road Race on Thanksgiving Day ($9,000), the 24-year-old kept the gravy train rolling on Saturday in Hawaii.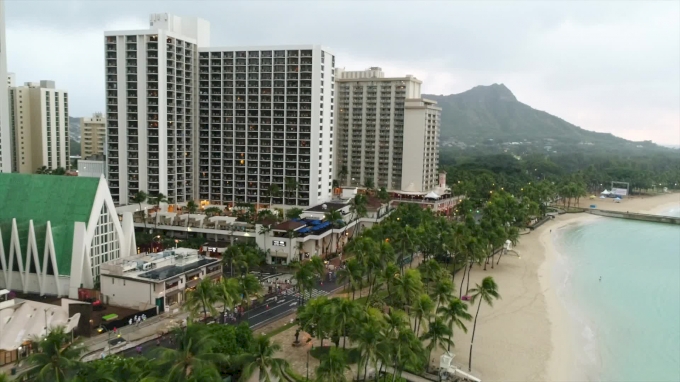 Unlock this video, live events, and more with a subscription!
Get Started
Already a subscriber? Log In
The 3:49-miler set another record with his second-straight W at the Kalakaua Merrie Mile in Waikiki, winning a nail-biter over fellow Kenyan and teenager Leonard Bett, 3:54.83 to 3:54.89. Cheserek ran five seconds faster than he did a year ago at the same event, and he was awarded with the fastest-ever mile in the 50th state's history.
The Merrie Mile pits both genders against each other by giving the women's field a 26-second advantage at the start, and for winning that battle as well Cheserek collected $4,000. If you're keeping count at home, that's $18,000 in prize money in less than a month for the second-year pro.