2019 Chicago Marathon
Can Mo Farah Break Through The Noise In Chicago?
Can Mo Farah Break Through The Noise In Chicago?
Mo Farah and Galen Rupp are set to run back their 2018 Chicago Marathon battle.
Oct 11, 2019
by Kevin Sully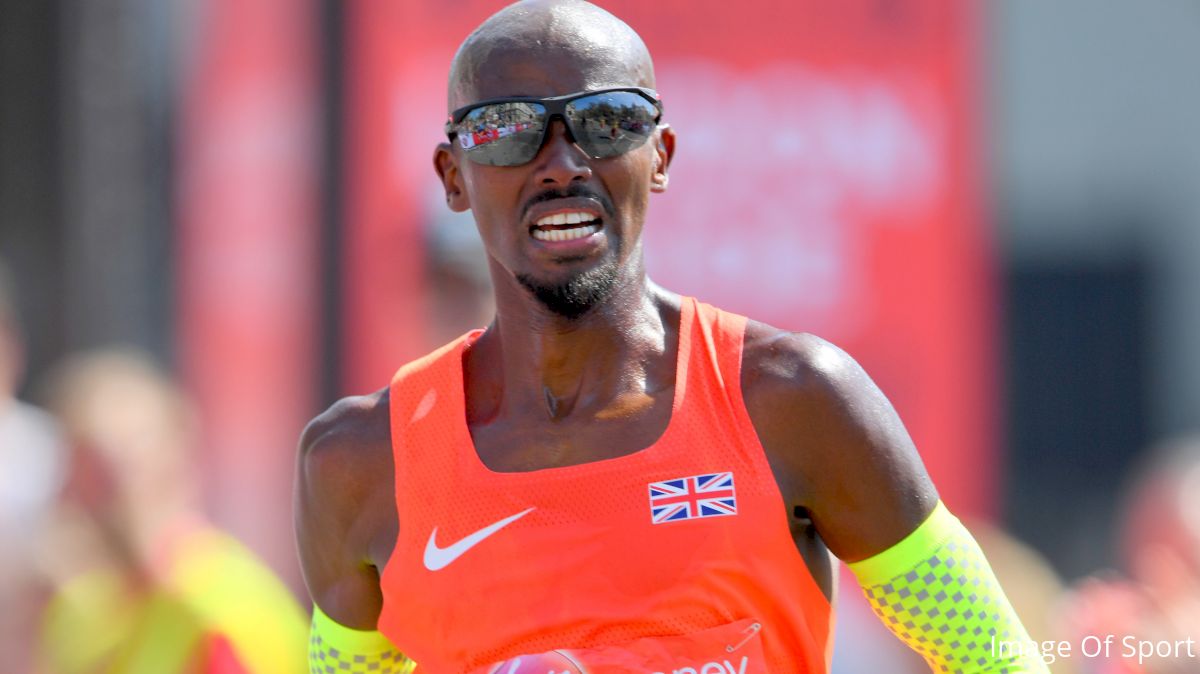 Unlock this article, live events, and more with a subscription!
Get Started
Already a subscriber? Log In
On Sunday, Mo Farah returns to the Chicago Marathon course that hosted his best marathon performance to date. In 2018, Farah ran 2:05:11 to break the European record and give him the first major marathon victory of his career.
After the events of the past two weeks, his greatest challenge won't be in defending his title against a depleted field. Instead, it will come from trying to keep the attention on the marathon itself, his marathon.
A day before Chicago, Eliud Kipchoge will try to run under two hours at the INEOS 1:59 Challenge in Vienna, Austria. The attempt, though not record eligible, has soaked up media attention. What interest there is in Chicago is seen through the prism of what happened in the last week.
In the midst of the IAAF World Championships, Alberto Salazar, Farah's former coach at the Nike Oregon Project and the coach of Galen Rupp, was banned from the sport for four years after an investigation from the United States Anti-Doping Agency. On Thursday, Nike announced they are disbanding the Oregon Project.
That decision (which Nike CEO Mark Parker said was made because the Salazar ban was "compromising their ability to focus on their training and competition needs") will probably only magnify interest in the story. While it has a much more tangible impact on Rupp, it will be part of Farah's time in Chicago as well.
In terms of the race, Farah is a strong position to defend his title. In September, he ran 59:07 at the Great North Run. The nature of the course didn't make it eligible for a personal best, but it was quicker than any other half marathon he's run. He flirted with running the 10,000m at the World Championships in addition to this race before ultimately deciding to focus just on Chicago.
The field is more manageable than last year. Getnaneh Molla (personal best of 2:03:34), Herpassa Negasa (2:03:40), Hassan El Abbassi (2:04:43), and Kenneth Kipkemoi (2:05:44) have withdrawn. The race added Seifu Tura (2:04:44) and Dejene Debele (2:07:10) to counter all those scratches, but there's still a profound lack of depth.
Outside of Farah, there are are only a handful of contenders. Rupp has to be included on that list, though little is known about his build-up to this race. He hasn't raced since last fall, when he ran 2:06:21 and finished fifth in Chicago. 12 days later, Rupp had surgery to repair two partial tears to his Achilles tendon. There were a few updates about his recovery--but without any race results, it's hard to know what version of Rupp will be on the line on Sunday. What is known, is that he's had to do his final preparations without Salazar--the coach who discovered Rupp in high school and has guided his career ever since.
Outside the two headliners, Lawrence Cherono is in the best position to take down Farah. At 31, Cherono is clicking at the marathon distance. He won the Boston Marathon earlier this year and set his personal best in Amsterdam in 2018, running 2:04:06.
Dickson Chumba is a veteran of Chicago. He won the race in 2015 and his personal best comes from the 2014 version of the race (2:04:32). Though he hasn't touched 2:04 since, he's remained relevant, winning the Tokyo Marathon last year and placing third this year.
Bedan Karoki was second in that same race in Tokyo in a personal best of 2:06:48. That performance began to fulfill the promise that so many forecasted after his fast times on the track and roads earlier in his career. Just ninth in this race last year, there's no reason why he can't get into the top five this year.