2019 Nike Cross Nationals
Nico Young's Course Record Leads Newbury Park To NXN Title
Nico Young's Course Record Leads Newbury Park To NXN Title
Led by Nico Young's course record, the Newbury Park boys won the 2019 NXN team title.
Dec 7, 2019
by Lincoln Shryack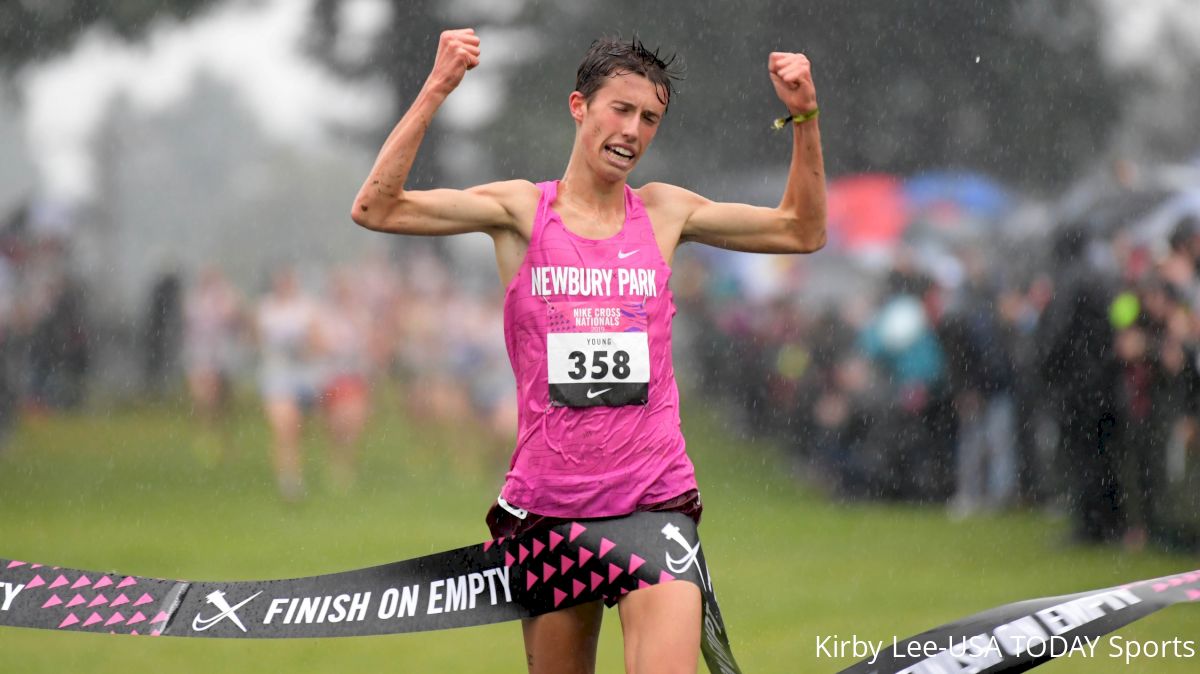 When Nico Young and Newbury Park head coach Sean Brosnan plotted out the senior's cross country season, they decided early for him race conservatively throughout much of the fall in order to save his best for Nike Cross Nationals.
Based on Young's dominant victory on Saturday at soggy Glendoveer Golf Course, the strategy paid off nicely as the southern California product ran wire-to-wire en route to a 14:52 5k course record amid steady rainfall in Portland. He broke the 14:57 previous mark set by another California prep, Liam Anderson, last season.
Young made an aggressive breakaway within the race's first kilometer and was never challenged from there. A three-second lead at one mile (4:38) grew to eight seconds by two miles (9:29) as Young steadily ramped up his tempo. His margin of victory over runner-up Josh Methner of Illinois (15:06) was 14 seconds.
Another Midwest athlete, Caleb Brown from Ohio, was third in 15:08.
A national title ties a bow on an incredible season for Young. In September, he set a three-mile national record of 13:39 at the Woodbridge Cross Country Classic in Norco, California, before winning a second straight Division II CIF State title last Saturday in Fresno. His winning time there, 14:28, was just four seconds shy of the state record held by German Fernandez. Young and Brosnan said he was holding back in that race, a strong claim considering how close he came to the record.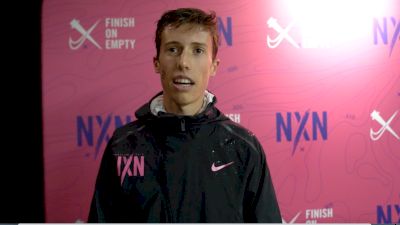 But Young validated that claim on Saturday in Portland with one of the most impressive runs in NXN history.
Led by Young's victory, his Newbury Park squad won the NXN boys' team title with 128 points. They beat another California school, Great Oak (Temecula) by a slim four points. Great Oak had a minuscule 10-second spread but their first runner was way back in 54th place.