2020 U.S. Olympic Marathon Trials
As Trials Approach, Three Contenders Speak On State Of Shoes
As Trials Approach, Three Contenders Speak On State Of Shoes
Three non-Nike sponsored pros-- Jared Ward, Molly Huddle and Sara Hall-- give their thoughts on the Vaporflys as the shoe's future hangs in the balance
Jan 22, 2020
by Lincoln Shryack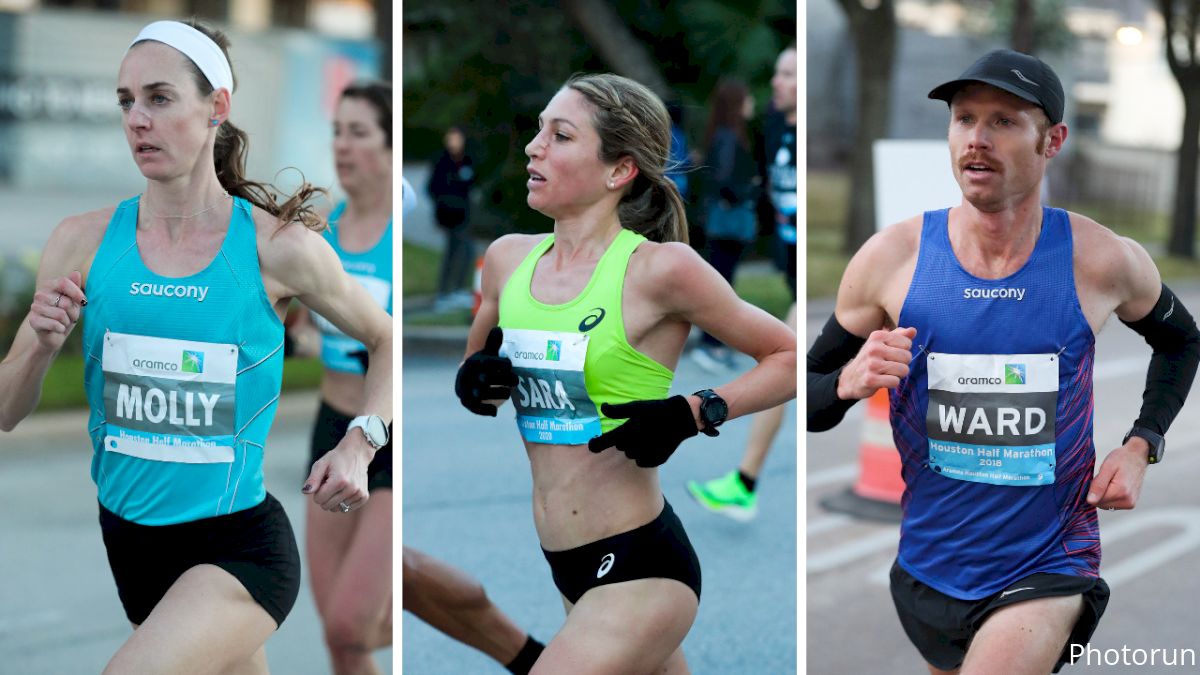 As the 2020 U.S. Olympic Marathon Trials rapidly draw near, tensions surrounding the fate of Nike's controversial Vaporfly shoes are at an all-time high. Reports in recent weeks that World Athletics is set to ban the shoe have led to speculation of when a potential rule change would be made and what specifically the governing body seeks to outlaw. With less than 40 days until Atlanta, both action or inaction by World Athletics will be a major storyline in the race for Tokyo.
The uncertainty— will World Athletics ban the Vaporfly Next%, or its successor, the Alphafly, or both?— has consumed the road racing scene of late and left some non-Nike sponsored pros wondering if they will be at a disadvantage with an Olympic team on the line. Interestingly, though, opinions are varied among these athletes about the fairness of the technology.
This past Sunday in Houston, we spoke to three prominent non-Nike U.S. marathoners who have had a front row seat to the footwear revolution: Saucony's Jared Ward and Molly Huddle, and Asics' Sara Hall. Their responses on the matter run the gamut from non-issue to a full blown unfair advantage.
Jared Ward, Saucony ("[The technology] is going to even out.")
"Shoes are in a revolutionary phase right now and it's changing. We redid the Nike study at BYU, and found [athletes were] 2.7% more efficient in those shoes. But at the same time, we were working with the Saucony and the shoes that I'm racing in, and those ones were better [too].
There's something to the headlines, but like anything, in time it's all going to even out. Companies adjust, people will recognize what goes well and what doesn't. So I think whether you regulate it or whether they leave it unregulated, it's going to self-regulate in terms of equal advantage with time.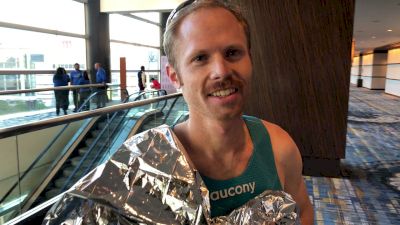 Unlock this video, live events, and more with a subscription!
Get Started
Already a subscriber? Log In
To World Athletics or whoever is making the decision, I think it just comes down to whether they are willing to live through a phase of a few years where there are some different advantages depending on which athletes are with companies that are responding quickly and getting shoes out there, versus whether they want to step in and regulate it to prevent that or whether they want to let that be the case for a short phase— a couple of years— and then everything's going to self-regulate eventually anyway. I don't know that I worry about it, I guess, is the short answer.
Ultimately, I think there's a lot more power in the mind than we can measure or give credit to it. All the stuff that we can measure ends up sometimes being smaller things, they're just the only things that we can measure. I think there's a lot more going on than the shoes. I think we're running in a marathon era with some of the best marathoners on the world stage ever. Shoes are helping, but Eliud Kipchoge is really, really good."
Molly Huddle, Saucony ("It's kind of the wild west right now.")
"There were a lot of Vaporflys around me today I noticed. People were just popping off the ground in those. Obviously, we [Saucony] have the Endorphin Pro (a carbon-plated shoe), which, I'm kind of working through some ankle problems so I'm not wearing it today.
But it will be interesting to see what happens the next couple weeks. It sounds like the World Athletics working group is making some decisions on the shoe, so we'll see what they say. I'm pretty comfortable in a low stack height just because of my biomechanical issues so that's kind of what I'm sticking with for now.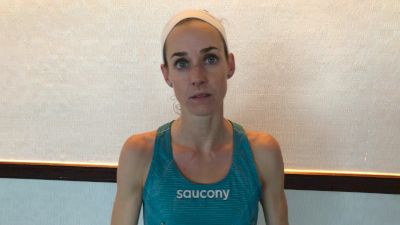 Unlock this video, live events, and more with a subscription!
Get Started
Already a subscriber? Log In
I think the next iteration of the shoe, like the Alphafly we saw Kipchoge wearing, it just seems like it's getting bigger and bigger and more plates and more return. So I think they need to regulate it somehow to make sure that we're not coming out with something that's doing too much work. Basically, the shoe just does a lot of work. If it's going to be the next wave of shoe technology, there needs to be some guidelines. It's kind of the wild west right now."
Sara Hall, Asics ("There's definitely an unfair advantage.")
"It's frustrating. I think there needs to be limits. It's our governing bodies that have kind of let us down. Every other sport has limits to gear, and it's becoming an issue for sure in our sport. I'm just focused on doing what I'm doing. I had the fastest time in the U.S. last year without carbon [plates]. I'm just going to keep doing what I'm doing out there.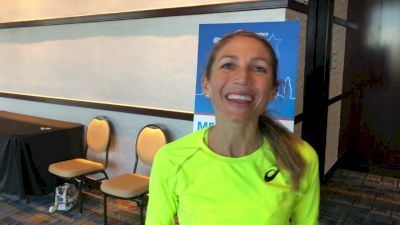 Unlock this video, live events, and more with a subscription!
Get Started
Already a subscriber? Log In
We're hoping there will be a decision before the Trials. There's definitely an unfair advantage right there. All the companies are kind of trying to play catch up to that technology. It seems like Nike intentionally keeps things under wraps so that they can debut them at these big events. That's definitely their plan for the Trials, too. But we'll see. Hopefully the governing bodies step up and create an even playing field for us."