FloTrack 24/7
How To Watch Track & Field During Quarantine This Week (4/20-4/26)
How To Watch Track & Field During Quarantine This Week (4/20-4/26)
What to watch, listen to and read this week on FloTrack as you're stuck at home.
Apr 20, 2020
by Lincoln Shryack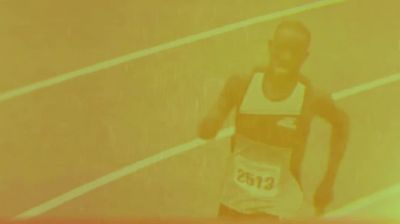 If you're as bummed out by all the COVID-19 cancelations as we are, you're in luck, because FloTrack is going to do something about it! FloTrack, and the entire FloSports network, have a plan to continue bringing high-quality, relevant and timely content to subscribers and fans while showcasing our incredible archive of live sporting event broadcasts.
Want to watch track in 2020? Check out FloTrack 24/7 to get your running fix any time, any day.
The upcoming track and field programming will include featured races, new editorial, studio shows, podcasts, short-form video series, the premiere of never-before-seen complementary content from past films and documentaries and more. FloTrack subscribers have access to all of the upcoming coverage, as well as access to all 25 sites in the FloSports network.
Sign Up For Access To All Of This Week's Exclusive Content
Monday, April 20
Our University of Oregon-themed week begins on the site with episode one of workout week with Edward Cheserek. Watch King Ches rip reps with Hassan Mead in Sedona. We also have Resurrection: Andrew Wheating to give you another behind the scenes look at a former Duck.
Tuesday, April 21
On day 2 of Edward Cheserek workout week in Flagstaff, we join Ches for 12 total recovery miles with the 17-time NCAA champ. The rest of the day is loaded with race clips from some of the top former Ducks of all-time, including Galen Rupp's 3:50 indoor mile.
Wednesday, April 22
It's Workout Wednesday and we have sessions with Jordan Hasay in high school and Ashton Eaton from 2015. On day three of workout week with Edward Cheserek, the Skechers pro does a 16-mile long run.
Thursday, April 23
Another day, another Cheserek workout as day four follows Ches from the roads to the track as completes nine miles before hitting the track for some strides.
Friday, April 24
Workout week with King Ches wraps up with an epic rep workout on the roads.
And if all that isn't enough, we have track and field on a nonstop, 24/7 loop on our FloTrack 24/7 stream.
Get The FloSports Apps