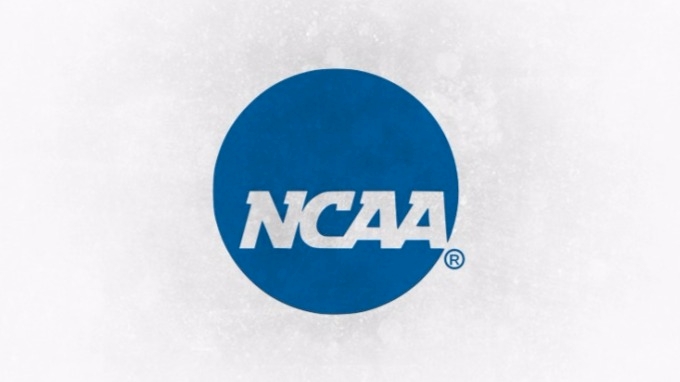 FloTrack will provide LIVE coverage of the 2017 DI NCAA XC Championships in Louisville, KY. The event will take place on November 18th at E.P. "Tom" Sawyer State Park and be hosted by University of Louisville. The FloTrack broadcast will begin at 7:15am ET.
View results here.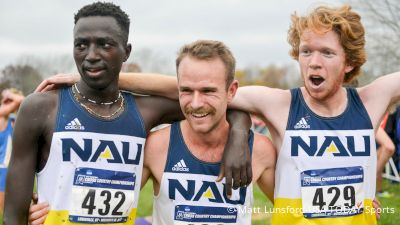 ON THE RUN: NAU's Matt Baxter, Tyler Day, Peter Lomong | Ep. 65
Nov 29, 2017
Two weeks after defending their NCAA DI XC team title, the men of Northern Arizona join the show.
Matt Baxter, Tyler Day and Peter Lomong all came to the sport from very different backgrounds - Lomong, a native of Sudan and the younger brother of Olympian Lopez Lomong; Day, a modest high school runner from Arizona; and Baxter, a Kiwi who moved across the world to run in Flagstaff. Despite their differences, the trio came together to lead the Lumberjacks to the second NCAA title in any sport in school history - and potentially a third in 2018.
You can listen to this podcast on Soundcloud here.
Below are some highlights...
0:46 - The guys discuss their favorite Thanksgiving food (Peter Lomong "fell in love with stuffing for the first time") and the aftermath of winning back-to-back NCAA DI XC national titles
6:30 - Tyler Day and Matt Baxter compare winning in 2016 vs. 2017, and the possibility of a three-peat in 2018
8:29 - Peter Lomong talks about how he progressed from being a spectator to NAU's NCAA title in 2016 to being the No. 3 guy in 2017 and finishing eighth at NCAAs
11:08 - Peter Lomong talks about the influence of his brother, Olympian Lopez Lomong
14:20 - Matt Baxter on training over the summer in Flagstaff
15:42 - Tyler Day started running because "no one wanted to play on the playground with me in elementary school"; discusses progression from 9:28/4:20/2:07 high school PRs to third at NCAA XC
18:52 - Matt Baxter on moving across the world to Flagstaff, Arizona from New Plymouth, New Zealand and how he got his start in running
21:58 - Matt Baxter on replacing Futsum Zienasellassie, who was 4th/3rd/4th at NCAA XC in 2013, 2014, 2016
23:18 - The guys talk about how Mike Smith has impacted the program in his first year as head coach after taking over from Eric Heins
25:28 - Matt Baxter will publish his diary of the 2017 cross country season this week
29:36 - The guys reveal their goals for the upcoming track season (DMR?!)