Top 5 Recap: Day 9 at 2012 London Olympic Games
August 11, 2012 | London, UK

Day 9 Full Results | Photos

1. Jamaican 4x100 Team Breaks World Record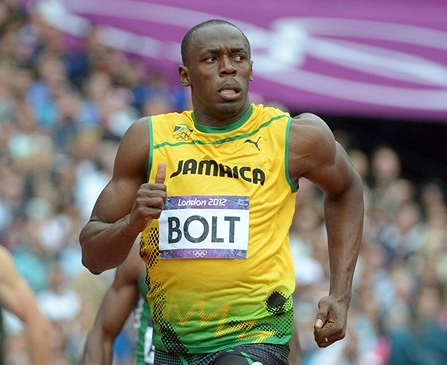 The Jamaican 4x100 relay team crushed their own world record today of 37.04 to hit a new world record of 36.85! It all came down to the anchor legs as Yohan Blake handed off to Usain Bolt while the Jamaicans were side by side with the American anchor Ryan Bailey. Usain Bolt had the surge though as he charged into the line for a new world record. Although the Americans had to settle for silver, they hit a new American record of 37.04.

Men's 4x100 results/recap


2. USA Women's 4x400 Wins Gold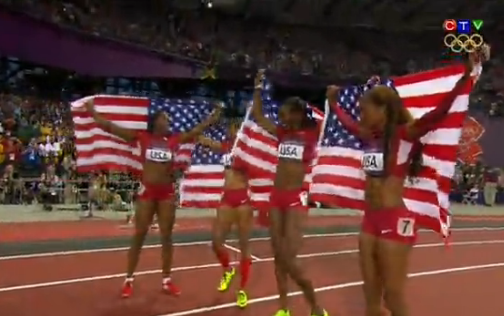 It was a big day for the women's 4x400 team who took home the gold once again in the relay final. The all-star team of Deedee Trotter, Allyson Felix, Francena McCorory, and Sanya Richards-Ross dominated the race from the beginning and continued to widen the gap that Trotter gave them in the first leg. It was Sanya Richards-Ross who brought the paton home in an almost world record time of 3:16.88. It was Richards-Ross's third consecutive gold medal in the event.

Women's 4x400 results/recap


3. Mo Farah is Repeat Champion!



Mo Farah continued to dominate in the men's distances during these Olympic Games as he took home the gold again in the 5k. The Brit ran in what ended up being an extremely tactical race. He made his move at the perfect time and ended up splitting a 52.94 last lap to hold off the Ethiopians for the gold in 13:41. After not making the final in Beijing, Farah has made it count to say the least in the 2012 Olympic Games.

Men's 5k results/recap

4. Brigetta Barrett Gets Silver in High Jump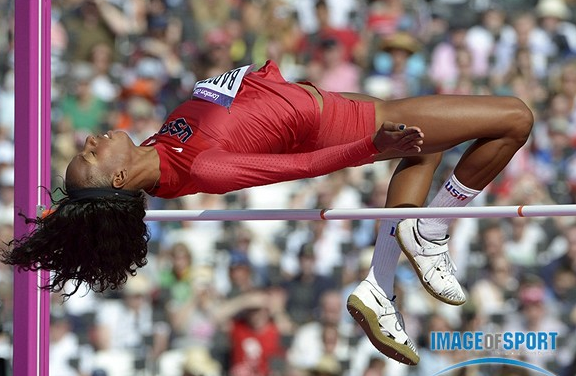 Brigetta Barrett wowed the crowd today as she took home the silver for the US in the women's high jump final with a height of 2.03. It was a huge performance for Barrett who finished 10th at the 2011 World Championships. She beat out a stacked field that included 2008 Olympic Champion Tia Hellabaut and American record holder Chaunte Lowe.

Women's High Jump results/recap


5. Montano Misses 800 Podium by 2 Spots


Alysia Montano went for it today in the women's 800 final leading the pack through the first quarter, but unfortunately was passed on the backstretch for 5th place. She was passed by 2011 World Champion Mariya Savinova of Russia, Caster Semenya of South Africa, Ekaterina Poistogova, and 2008 Olympic Champion Pamela Jelimo. After finishing 4th at the 2011 World Championships, Montano was looking for some redemption in these Olympic Games but will have to wait until Rio for another chance at an Olympic medal.

Women's 800 results/recap