2018 Chicago Marathon
Jordan Hasay Opens Up After Withdrawing From Second Marathon In 5 Months
Jordan Hasay Opens Up After Withdrawing From Second Marathon In 5 Months
It's her second withdrawal from a major marathon in five months.
Sep 19, 2018
by Johanna Gretschel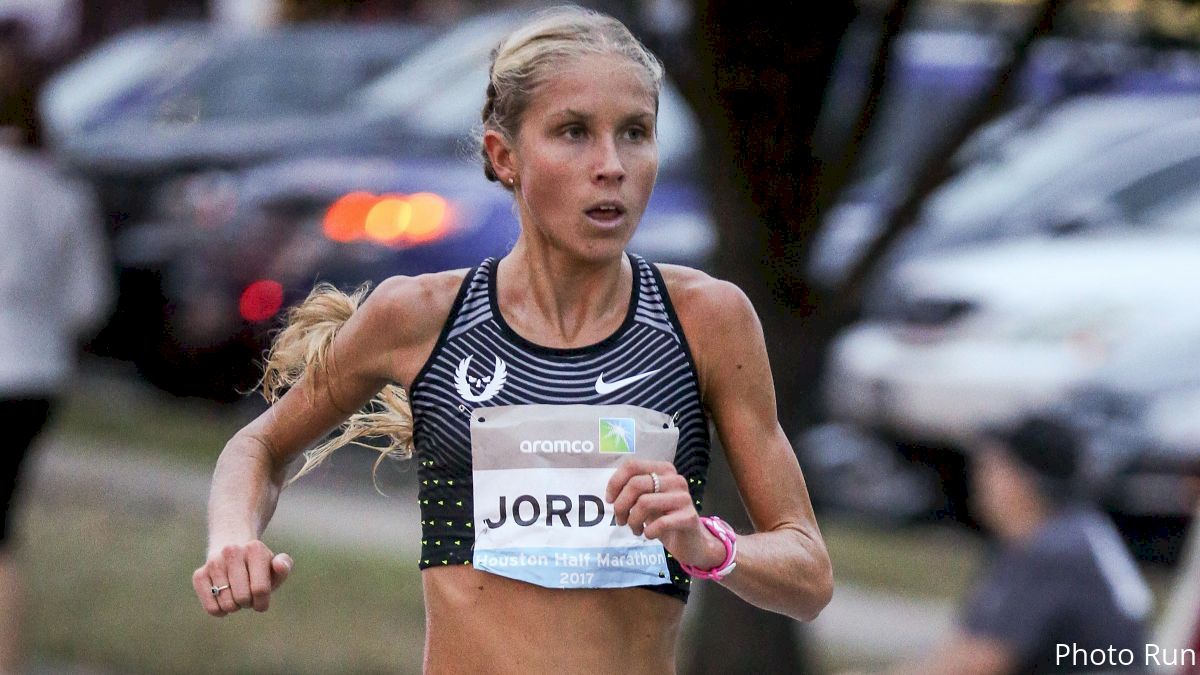 Jordan Hasay of the Nike Oregon Project has dropped out of October's Chicago Marathon, her second withdrawal from a major marathon in five months, and once again due to a calcaneal stress fracture in the heel of her left foot.
"The old fracture healed really well," she said by phone on Wednesday morning from her family home in California. "Ten days ago, I had some pain and thought it was my peroneal tendon. I tried to do workouts, ice it, AlterG and underwater treadmill, but then it started to feel the same way it did before Boston. Unfortunately, I have a new fracture in the same bone, so I have to shut it down and find out why it keeps happening."
"It's actually worse," she said of the new injury, compared to the one that forced her out of the Boston Marathon the night before the race in April.
"In Boston, the fracture line was going horizontal, and this one is vertical and going to the subtalar joint. If a fracture reaches the subtalar joint, you need surgery and it's never the same. I have to be even more cautious this time."
Galen Rupp, who also trains with coach Alberto Salazar for NOP, withdrew from last weekend's Copenhagen Half Marathon due to soreness in his Achilles tendon. Hasay was scheduled to join Rupp in Denmark, but decided to stay home once Rupp dropped out—a fact she now appreciates.
"It actually worked out because if I was over there, it would have broke and I would have been stuck in the city," she said. "They're managing [Galen] well and he seems to be doing better. I'm excited for him, [Chicago] will be fun to watch."
Hasay, who turns 27 this Friday, put together the greatest-ever rookie marathon campaign for an American woman last year. She placed third in both Boston and Chicago and clocked 2:20:57 at the latter—the second-fastest time in U.S. history.
This summer, her recovery and training went well enough that she spoke of challenging Deena Kastor's 2:19:36 American record at the Chicago Marathon.
Read: 'Why Chicago Could Be Jordan Hasay's Best Marathon Yet'
Instead, it's back to the drawing board.
"It's frustrating being so close to the race, but being focused on the future is the only thing I can do," she said. "We were more cautious in the build-up with more cross-training. For whatever reason, the bone isn't strong enough. I've always had a lot of pronation since I was younger. Do you fix something that's not broken? I've been really healthy my whole career [but with the marathon] the miles and twisting of my foot are too much.
"I thought I had figured out the right orthotics; Nike has done a great job with different options for different shoes. It's pretty much trial and error with any orthotic. The doctor said sometimes when you have a new fracture healing, the rest of the bone can be weakened and pulls on the old bone, so that could have been what happened...we're going to check all the boxes."